Data Warehouse
Types of Requests
We fill the following kinds of requests for clinical data or access:
PowerChart access for research (request a new login for study personnel)
Preparatory data (feasibility counts or sample sets)
Deidentified detail records for statistical studies
Case-finding for chart review
Study recruitment (targeted lists for the fee-based Participant Recruitment Service)
Cooperating Data Repositories
We act as the "Honest Broker" to provide approved data from a multiple sources. Available archives go back 5-10 years. Our partners are:
UNM Hospitals (Cerner PowerChart)
TriCore Reference Laboratories (statewide)
UNM Medical Group (billing)
New Mexico Veteran's Administration Health Care System (VA credentials required)
Using Our Services
Factors to keep in mind:
Advance consultation is recommended
HRRC approval may be sought concurrently
Requests reviewed by the DW Committee
Review deadlines are 1st and 3rd Tuesdays of each month
Quality requests with no research intent are directed to QCPI
For consultation or further information please email us at CTSCDataWarehouse@salud.unm.edu.
Data Request Process Diagram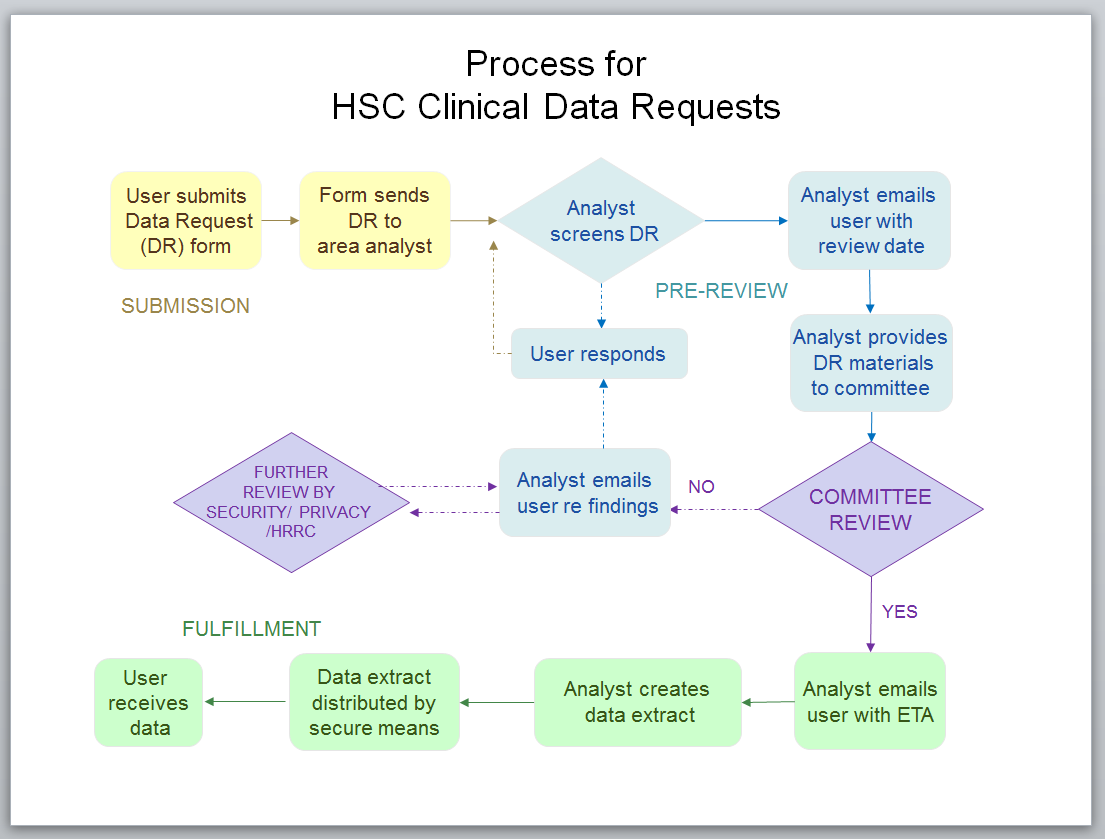 Need Clinical Data for Research?
Request CTSC Services
CTSC Research Concierge

CTSC Research Concierge • 505-272-3183

CTSC Administration Office
900 Camino de Salud NE
Albuquerque, NM 87131
Phone: 505-272-6042