Continuing Dental Education
The Department of Dental Hygiene at The University of New Mexico School of Medicine in Albuquerque strives to improve and enhance oral health care through education, research and patient care. The department is committed to providing continuing dental education (CDE) to practicing dental hygienists, dentists, dental technicians and dental assistants so that they maintain and continuously improve their knowledge and skills throughout their professional lives.
The CDE program ranges in scope from clinical and laboratory education to formal conferences with internationally recognized speakers. CDE focuses efforts on providing education to New Mexicans, but encourages national and international attendance. The program's goals are to:
Improve the knowledge and clinical skills of dental professionals
Introduce dental professionals to new ideas and techniques as they become available
Develop and maintain lifelong habits of study, education and receptivity to changing ideas in the practice of dental hygiene and dentistry
Encourage understanding of the ethical and legal issues affecting the practice of dental hygiene and dentistry
Foster interdisciplinary education and promote collaborative practice for underserved communities CDE activities and services include hands-on clinical experiences, targeted training in new therapeutic techniques, lectures, panel discussions, workshops, symposia and the use of electronic technology.
Summer Symposium
The Division of Dental Hygiene hosted the Focus on the Future [PDF] Summer Symposium in 2018 and published the white paper from this symposium in the Summer of 2019. This was the beginning of a state-wide initiative to strengthen the viability of the dental hygiene profession in New Mexico, unify the voice of dental hygienists in New Mexico and improve the oral health of all New Mexicans.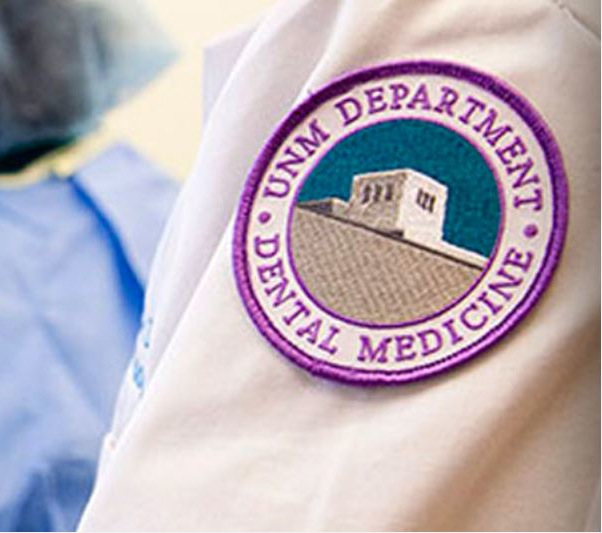 Our Programs
Learn more about our Dental Hygiene and Residency Programs.
Are you a patient looking for care?