Learn About UNM Neurology
Our department is truly unlike any other. Residents and students develop high-level treatment and research skills in the one-of-a-kind multicultural epicenter of Albuquerque, New Mexico.
Excellent care for all patients is our gold standard. UNM Hospital is home to New Mexico's only Level I Trauma Center, and our students and residents experience a broad array of neurological disorders.
Teaching in Diverse Subspecialties
Our faculty provide students and residents one-on-one attention. Graduates praise our close-knit learning environment. Our faculty are experienced in the major neurology subspecialties:
Alzheimer's disease
Epilepsy
Movement disorders
Multiple sclerosis
Neurocritical care
Neuroinfectious diseases
Neuromuscular diseases
Neurological disorders in children
Pain
Stroke
Vascular cognitive impairment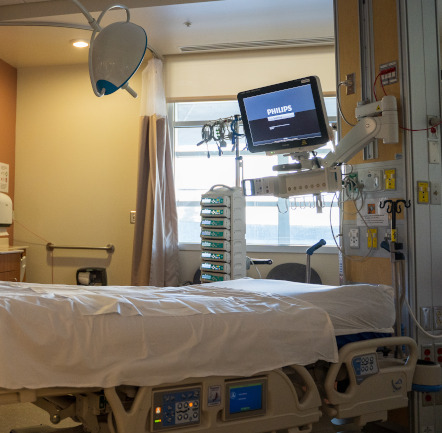 Support the Fight Against Epilepsy and Seizure Disorders
Donations to UNM Comprehensive Epilepsy Center support the overall mission to further the advancement of patient care, research and education in epilepsy and seizure disorders. Make your tax-deductible contribution through the UNM Foundation website. Please indicate that the funds are for the UNM Comprehensive Epilepsy Center in the comment section.
Cutting-Edge Research
Our research program contributes to groundbreaking discoveries in neurology. We have major research funding for stroke, multiple sclerosis, vascular cognitive impairment, epilepsy and Alzheimer's disease. These research programs involve both the clinical and basic sciences.
Exceptional Patient Care
Our advanced neuroimaging in computed tomography (CT), magnetic resonance imaging (MRI), angiography and magnetoencephalography (MEG) allow the best care and research studies.
Faculty in Neurology work closely with our colleagues in neurosurgery to provide state-of-the-art care for patients with surgically treatable conditions such as aneurysms, vascular malformations, hemorrhages, epilepsy surgery, deep brain stimulation for Parkinson's disease, and pain management. We are able to offer patients experimental treatments for many conditions.
Contact UNM Neurology
Mailing Address:
UNM Neurology
MSC10 5620
1 University of New Mexico
Albuquerque, NM 87131
Physical Address:
UNM Hospital
2211 Lomas NE
Albuquerque, NM, 87106
Are you a patient looking for care?