Clinical Care in Neurology
Our beautiful campus in Albuquerque is home to the Clinical Neurosciences Center at UNM Hospital—the state's only Level I Trauma Center. The hospital houses the Stroke Clinic, Neurology Unit and Neuroscience ICU, among other specialty clinics.

Neurology residents gain experience working with leading-edge technology and a multicultural patient population. You will develop close ties with patients and families as you monitor their diagnoses, treatments and progress with continuity and care.
Clinical Care Specialties
Alzheimer's disease
Amyotrophic Lateral Sclerosis (ALS)/Lou Gehrig's disease
Chronic pain
Electromyography and nerve condition studies
Epilepsy
Headaches Huntington's disease
Memory disorders
Movement disorders
Multiple sclerosis
Muscular dystrophy
Neurocritical care
Neuromuscular disorders
Pediatric neurology
Peripheral neuropathy
Sleep disorders
Stroke
Neurosurgery
State-of-the-Art Neurology Technology
All New Mexicans deserve access to the best resources. Our advanced neuroimaging technology—CT, MRI, angiography and MEG—provides exceptional diagnoses and treatment.
24-bed

Neuroscience ICU with Multimodal Monitoring

1 of only 7

Angioma Alliance Center of Excellence Clinics

2021

Opening a Brand New Comprehensive Movement Disorders Center

ONLY

Level 1 Trauma Center in New Mexico

6+

Ongoing Clinical, Multicenter Stroke Trials
Focused & Continuous Care
We have created a healthcare model built on continuous care and expert attention. Residents and providers develop connections and gain community training experience.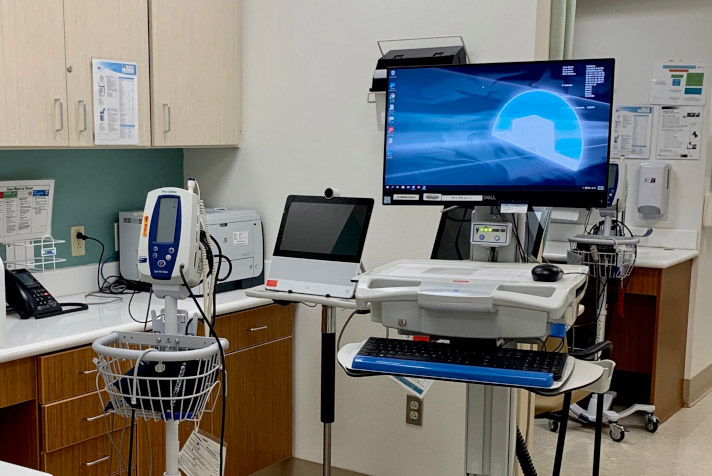 Experts in All Areas of Neuroscience
UNM Health System's Clinical Neurosciences Center is the only complete neurology, neurosurgery and pain management center in the Southwest.
Contact UNM Neurology
Mailing Address:
UNM Neurology
MSC10 5620
1 University of New Mexico
Albuquerque, NM 87131
Physical Address:
UNM Hospital
2211 Lomas NE
Albuquerque, NM, 87106
Are you a patient looking for care?