Residency Curriculum
Our residency director has a masters degree in education and a strong passion for creating and improving educational curriculums.

Clinically, we make sure that all trainees meet requirements to be board eligible in child neurology and pediatrics but also that they have the clinical and classroom experiences to ensure that they feel confident and prepared to take boards.

Our program wants to be on the forefront for innovative educational approaches and is working on several new programs to help our residents have new and interesting ways to engage in child neurology clinical work.
Clinical Curriculum
Child neurology clinical curriculums are more similar than different to meet the detailed requirements of the ACGME. In brief, residents will fulfill requirements in adult neurology, child neurology, the continuity clinic, and classroom didactics.
We're happy to have prospective applicants join our case conferences, as this is a primary focus of our child neurology education sessions. If interested, please email our program director.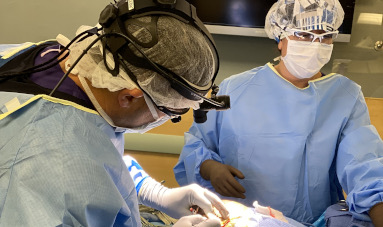 We Invite You to Case Conferences
Prospective applicants are welcome to join our case conferences. Experience our program through this key component of our child neurology education sessions. Contact our program director, Jimmy Reese, if you are interested.
Contact UNM Neurology
Education Program Manager
J.J. Maloney
Neurology
MSC10 5620
1 University of New Mexico
Are you a patient looking for care?