Vascular Neurology Fellowship
The UNM Vascular Neurology Fellowship program in Albuquerque is an ACGME-accredited program that offers two one-year fellowship positions in vascular neurology. Thank you for your interest! We encourage you to contact us with any questions.
The Vascular Fellowship provides trainees with an intensive educational experience in managing patients with or at-risk for cerebrovascular disease under the close supervision of our board certified faculty. At the conclusion of their year, fellows are eligible to take the ACGME Vascular Neurology board exam.
Patient Populations and Rare Diseases
Fellows will have opportunities to care for a large variety of serious and rare conditions, including Moya-Moya disease, familial cerebral cavernous malformations and cerebral venous sinus thrombosis.
Supportive Learning Environment
Our stroke faculty is comprised of six board-certified vascular neurologists—four are also UCNS board-certified in Neurocritical care, adding unique expertise to our care for critically-ill stroke patients. Our multidisciplinary team includes two dedicated stroke Advanced Practice Providers and stroke research coordinators.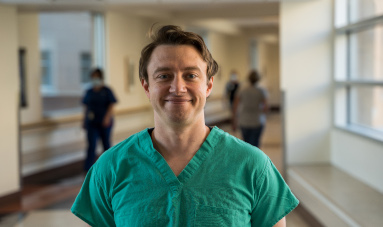 Apply for Fellowship
Begin your application through ERAS today. UNM participates in the National Resident Matching Program. Applicants must be graduates of an ACGME-accredited neurology residency program and eligible for medical licensure in New Mexico.
Vascular Fellowship Curriculum
Fellows receive weekly didactic teaching by the stroke and neurocritical care faculty. In addition to these teaching sessions, they are expected to attend weekly Grand Rounds and participate in Vascular Neurology multidisciplinary rounds, Neuroradiology conference and the monthly journal club.
Education and Goals
Through rigorous education and practical experience, fellows will achieve the following goals and objectives:
Develop expertise in the diagnosis, management and prevention of vascular neurologic disorders
Gain proficiency with the acute treatment of vascular neurologic emergencies
Learn about current protocol and trials relating to acute stroke interventions
Provide quality care to in- and outpatients with vascular neurologic disorders
Learn from the diverse neurologic disorders seen in various patient populations
Gain an understanding of the process of clinical research in vascular neurology and become skilled at critical evaluation of stroke literature
Participate in mentored research activities and clinical trials
Acquire skills to teach neurology to medical students, interns and neurology residents
Rotations
Fellows will participate in rotations in the following areas:
Vascular neurology inpatient care at our academic center
Vascular neurology outpatient care
Neurocritical care
Neuroradiology
Neuro-Interventional
Research/Scholarship
Benefits
UNM offers highly competitive salaries and tremendous benefits to our residents and fellows. The GME office offers an overview of salary, benefits and employment eligibility. Email Tobias Kulik, Program Director, for more information about program requirements or how to apply.
Contact UNM Neurology
Mailing Address:
UNM Neurology
MSC10 5620
1 University of New Mexico
Albuquerque, NM 87131
Physical Address:
UNM Hospital
2211 Lomas NE
Albuquerque, NM, 87106
Are you a patient looking for care?