Director's Message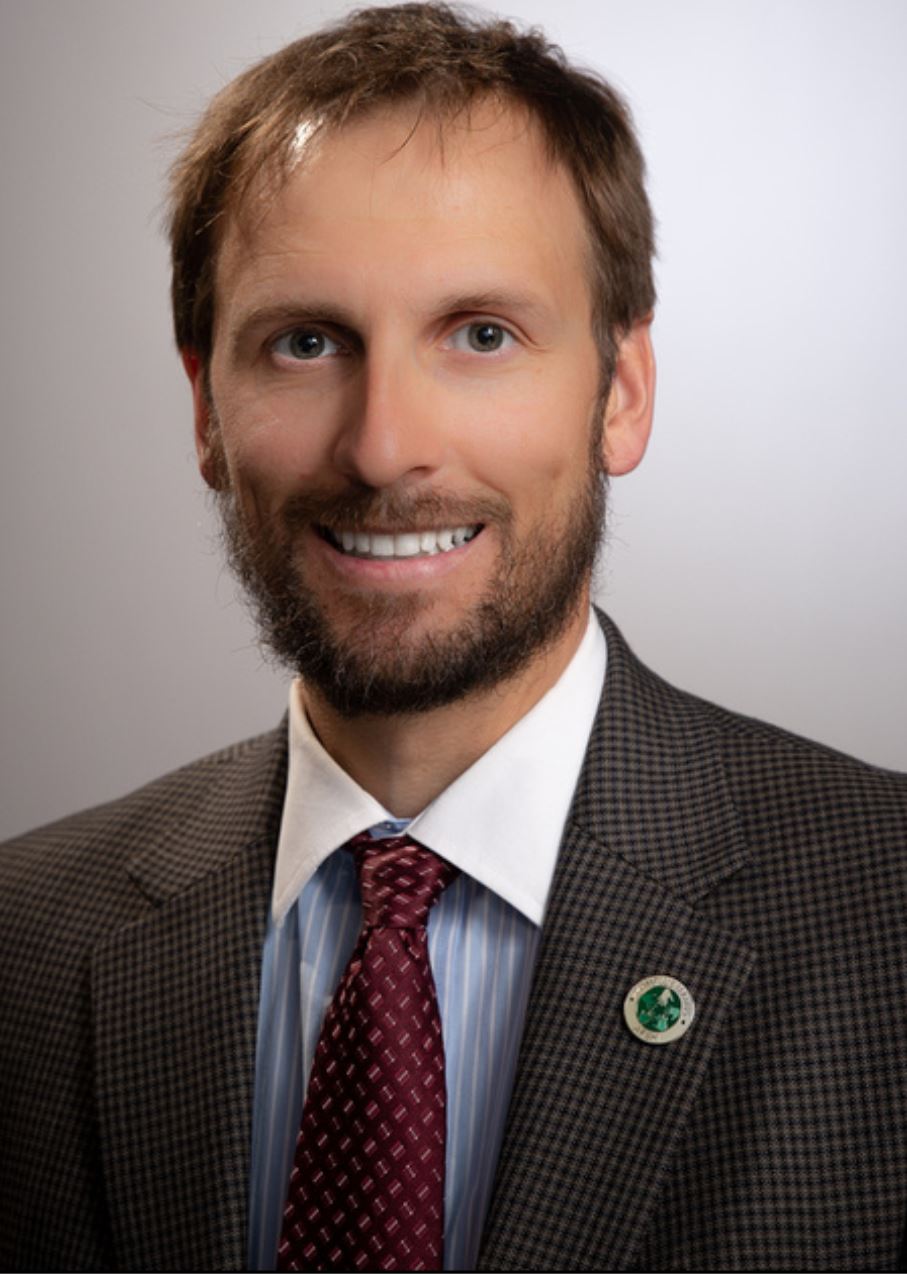 Thank you for taking an interest in the University of New Mexico Hand Fellowship Program. We are very proud of the history of hand surgery at the University of New Mexico and continue to build on its legacy.  UNM's division of hand surgery was founded in 1970 by Dr. George Omer, becoming the nation's first academic division of hand surgery.  Dr. Omer was one of the nation's most renowned orthopaedic surgeons, was President of the American Society of Surgery of the Hand, and was Chair of the UNM Orthopaedic Department.  In 1976, he was joined by Dr. Moheb Moneim, who continued to build the hand surgery division and also later served as department chairman.  Including the early apprentices under Drs. Omer and Moneim, the Hand Division has trained nearly 100 fellows to date!  Since 1991, we have been ACGME-accredited for two fellows.  The Hand Fellowship is a 1-year fellowship in the Department of Orthopaedics & Rehabilitation, running from August 1st through July 31st.  Completion of an approved orthopaedic, plastic, or general surgery residency program is required for admission.  Our previous fellows have come from diverse backgrounds and valuing the cultural diversity of New Mexico, we hope to continue to be an institutional model of diversity and inclusivity, embracing all individuals regardless of their race, creed, national origin, ethnicity, gender, gender identity, sexual orientation, age, disability, religion or military status. 
The UNM Division of Hand Surgery is currently comprised of 3 full-time, sub-specialty-certified hand and upper extremity surgeons.  Dr. Moneim, chairman emeritus, is still actively involved in the fellowship educational experience.  In addition, the faculty are supported by 2 full-time, and 1 part-time, physician assistants in the hand division.  As the only academic hand surgery division in the state, we see a large number of patients and a diverse array of pathology.  We are fortunate that we are able to provide our services at a single institution, in a single city (Albuquerque, NM).  We currently see patients at the General Orthopaedic Clinic at UNM Hospital, the Orthopaedic Faculty Clinic just off UNM campus, and Carrie Tingley Hospital (UNM's Children's Hospital).  We are also fortunate to provide care to largely under-served populations, such as Native Americans and first-generation Americans.
Here at UNM, we pride ourselves in providing a superior education and training in surgery of the hand and upper limb, through a balanced curriculum that encourages personal and professional growth. We attempt to provide the broadest possible exposure to diagnosis and treatment (both operative and non-operative) in patients of all ages.  We provide a well-balanced experience with a high-volume elective practice mixed with a high-complexity referral practice.  Fellows will see a wide range of pathology from trauma, congenital differences, arthritis, and malignancy.  Stemming from the times of Dr. Omer, we have also continued to have a large volume of peripheral nerve injuries, both acute and chronic.  We manage all pathologies from the elbow and distal, some shoulder pathology (mostly trauma related), and all aspects of brachial plexus surgery.  Among other things, fellows are exposed to arthroscopy of the elbow and wrist, fracture management of the humerus and distal, microsurgical reconstruction of the upper limb, and replantation.
One of the unique aspects of the UNM Hand Fellowship is our Microsurgical Research Laboratory.  The Lab was developed in the 1970s to allow personal growth in microsurgery.  The lab continues to have a dedicated technician and three operating microscopes and is available at all times during the week for practice, teaching, and research.  Furthermore, there is dedicated time for the fellows to go weekly to the Lab to perform microvascular surgery in a living model. 
We are very proud of our Program.  The cohesiveness and camaraderie among our fellows, residents, and faculty has allowed us to continue to recruit and train tremendous individuals.  The productive fellowship year establishes the foundation for a successful career in Hand and Upper Extremity Surgery, and mentors for life.  Graduates of our program have gone into both academic and community practice, most with full-time hand practices though others with general orthopedic or plastic surgery practices.  We are confident that we prepare our graduates for whatever they seek to undertake.  Please take time to review our website and don't hesitate to contact us if you have any questions regarding the training experience here at UNM. We wish you luck in your future endeavors.
Nathan T. Morrell, MD
Program Director
University of New Mexico Hand Fellowship Program
Application Process
Application deadline is January 1. Applications received after the deadline will not be considered. To apply, please complete the American Society of Surgery for the Hand's online application. Please be sure to include the following documentation.

1. Three letters of recommendation
2. Your Curriculum Vitae
3. Official school transcript
4. Recent photo of yourself
5. Copy of Visa (if applicable)
We will review your application and call, email, or write to you regarding a potential interview. For information on benefits, salary, contracts, policies/procedures, and training requirements visit the UNM School of Medicine Graduate Medical Education website.
Orthopaedics & Rehabilitation
Fellowship Coordinator
Darren Krehoff
1 University of New Mexico
MSC10 5600
Albuquerque, NM 87131