Rural and Urban Underserved Program
Our beautiful state has many communities that need doctors. When applying to the University of New Mexico's School of Medicine, many students speak of an interest in future medical practice in an area of the state – rural or urban – that is medically underserved.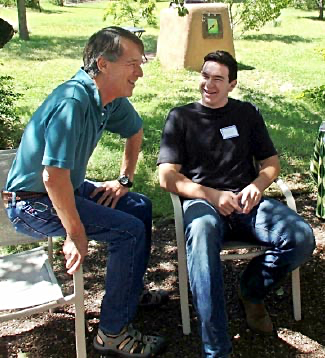 Beginning in 2015, the University began an innovative program that offers a unique opportunity for these students, the Rural and Urban Underserved Program (R.U.U.P.). Students can apply for this program designed to support, mentor, and prepare interested medical students to fulfill their goal of effectively providing healthcare to underserved groups in New Mexico. We invite you to consider participating; applications will be available in late spring.
 Why You Should Join This Program?
Fun, interesting, and rewarding
Tailored opportunities to build skills
Selected experiences to learn about work and life in underserved communities
Does not replace common curriculum
Does not add requirements


Benefits of Participation
Placement with students who share your interest in key portions of the curriculum
Selected clinical training placements in underserved communities with high quality attending physicians
Seminar series on topics related to health care and living in underserved communities
Opportunities to be part of scholarly work focused on health problems of the underserved
Visits to fun and interesting community events in underserved communities around the state
Advisement and mentorship with faculty that have experience practicing in underserved communities
Working together on needed health projects in underserved communities with faculty and residents sharing your interest.




RUUP Members Chloe Williams, Beverly Williams, Bethany Cohneim and Lucia Xiong enjoying the beautiful Albuquerque weather.

Contact
Physical Address
Fitz Hall room 106
Mailing Address
UNM SOM Rural and Urban Underserved Program
MSC09 5040, 1 University of New Mexico
Albuquerque, NM 87131
Email Address
Crystal Krabbenhoft, ckrabbenhoft@salud.unm.edu
Rob Williams, MD, rlwilliams@salud.unm.edu
Phone: 505-272-0147
Hours of Operation
Monday - Friday
8:00 am - 5:00 pm
(Mountain Standard Time)
Are you a patient looking for care?