Refer a Patient
Your Patients May Be Eligible for RECA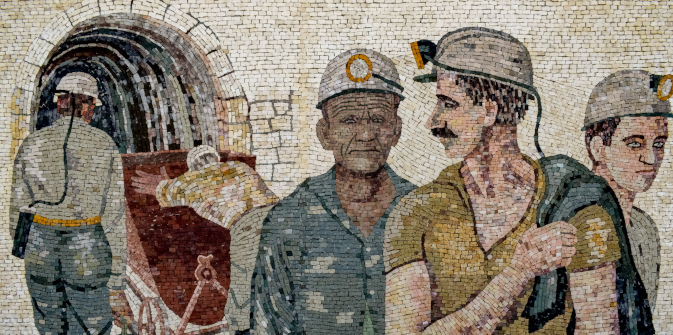 RESEP for Health Providers
The Radiation Exposure Screening and Educational Program (RESEP) at UNM provides free medical screenings for eligible patients who worked in the uranium industry or worked or lived near certain atmospheric nuclear weapon testing sites.
Through RESEP, patients may qualify for compensation through the Radiation Exposure Compensation Act (RECA). Compensation includes a one-time payment and lifetime coverage of medical costs associated with radioactive exposure.
All RECA claims must be postmarked by June 10, 2024. Please refer any patient who might qualify for RECA to the UNM RESEP clinic for a free screening. Call 505-272-4672 to speak with the RESEP team.
Please let us know if your patient cannot travel to Albuquerque or needs an interpreter.
Explore Eligibility Requirements
Learn about the federal requirements for RECA to see if your patients qualify.
Complications from Uranium Exposure
Uranium is a nuclear substance that causes harmful long-term health effects. People who worked in the uranium industry or who lived or worked near atmospheric nuclear testing sites were exposed to conditions that may cause a variety of serious illnesses.
RECA-eligible patients may present with the following conditions:
Renal diseases (uranium mill workers and ore transporters)

Kidney tubal issue injury
Nephritis
Renal cancer

Respiratory diseases (uranium miners, mill workers, and ore transporters)

Core pulmonale related to fibrosis of the lung
Lung cancer
Silicosis
Pneumoconiosis
Pulmonary fibrosis

Specified cancers (onsite participants and downwinders)

Leukemia
Multiple myeloma
Non-Hodgkin's lymphoma
Primary cancers of the thyroid, male or female breast, esophagus, stomach, pharynx, small intestine, pancreas, bile ducts, gall bladder, salivary gland, urinary bladder, brain, colon, ovary, liver, or lung.
All RESEP screenings, tests and exams are provided at no cost to patients. All RECA claims must be postmarked by June 10, 2024. Please refer patients as soon as possible by calling 505-272-4672.
Learn more about RESEP and RECA through the U.S. Health Resources and Services Administration.