HSC Ethics Programs
Health Sciences Center Ethics carries out its mission through education, service and scholarship. Our education resources equip communities with valuable knowledge and ethical considerations. Our scholarship promotes interdisciplinary study in both conceptual and empirical areas. Finally, through our ethics consultations, serve our healthcare providers with advice on how best to provide ethically sound care to our patients and their family members.
Excellent & Accessible Education in Ethics
Our talks and lectures connect community members with experts in ethics. Deepen your knowledge of clinical and legal ethics as well as other areas. We invite students, faculty, residents, staff and community members to join our programs. Discover our programs.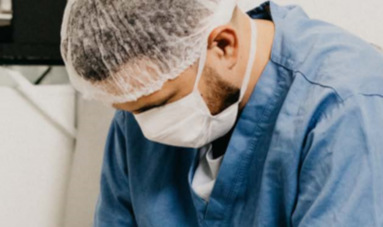 Learn about HSC Ethics
Since 2002, HSC Ethics has sought to promote the highest ethical standards at the UNM Health Sciences Center. By bringing together university resources, we can improve the lives of all New Mexicans.
Scholarship & Fellowship Opportunities
Advance Understanding & Better Serve
Experience interdisciplinary scholarships that impact practice and professionalism. With broad topics of study, we further the understanding of the human condition. Our travel scholarships provide funding for travel to conferences, workshops and projects. Explore scholarship opportunities.