Team Science
The Team Sciene program has been successfully operated for six years and has produced multiple devices and patents.
Biodesign Program
The Biodesign Program brings together researchers, clinicians, engineers and other specialists to develop commercially viable solutions to existing barriers and needs in health care. Once a concept is developed, the CTSC supports teams in pursuing pilot funding and navigating technology transfer processes.
The program also includes a new course for graduate students from the School of Engineering and the Biomedical Sciences Graduate Programs. The course calls on participants to collaboratively translate inventions to commercial products. Student teams have competed to design and develop new technologies in the areas of Trauma Surgery (2015), Emergency Medicine (2016), and Rehabilitation Medicine (2017).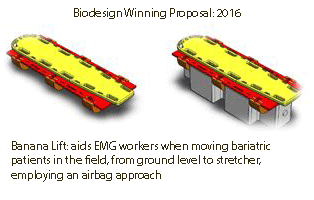 Synergy Meetings
Synergy Meetings bring together basic, clinical, and community-engaged researchers from many disciplines to advance translational projects from bench to bedside. These monthly meetings create opportunities to learn more about ongoing studies, clinical and translational methods, resources available through the CTSC, and opportunities for collaboration. Each meeting is focused on a specific topic and includes presentations from invited speakers.
See the CTSC Events page for upcoming Synergy Meetings.
Institutional Team Science Award
This CTSC-sponsored award is given to an individual in recognition of his/her outstanding contributions to the HSC in collaborative Team Science projects. The individual is recognized for a body of work contributing to multiple scientific projects that would not otherwise have been realized without the contributions of the individual. The award recognizes innovative and meritorious science that has advanced or likely will advance our fundamental knowledge of health and disease, particularly on the people of NM.
Commercialization
Technology Transfer: HSC Public-Private Partnerships
Since 2004, 38 new private companies were either spun off from the University of New Mexico, Health Sciences Center or used technology developed at UNM to start up. These companies focus on drug development, cancer therapies, molecular imaging, medical diagnostics, software development, genetics and more.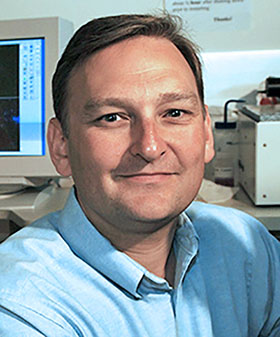 Lead, Collaboration & Commercialization
—
Eric Prossnitz, PhD
Request CTSC Services
CTSC Research Concierge

CTSC Research Concierge • 505-272-3183

CTSC Administration Office
900 Camino de Salud NE
Albuquerque, NM 87131
Phone: 505-272-6042