HSC Leadership 
The HSC leadership team champions programs to increase health care equality in New Mexico. Our leaders have worked for the and cared for underserved populations on the front lines in emergency medicine and nurse midwifery—we are driven by decades of passion and experience.
We strive to transform New Mexico into a leader for health care innovation. Together, we solve challenges in care and academics, working to further HSC's mission of advancing discovery, providing excellent medical educations and ensuring that all New Mexicans have access to high-quality health care.
As a team, HSC leadership works tirelessly to drive a stronger economy and better health outcomes for New Mexicans.
Get Involved
See behind the scenes of current and upcoming HSC initiatives. We invite any member of the public to attend an HSC Committee meeting. Our team meets monthly to discuss HSC news, requests and recommendations.
For more information, contact Emily Morelli at eamorelli@salud.unm.edu.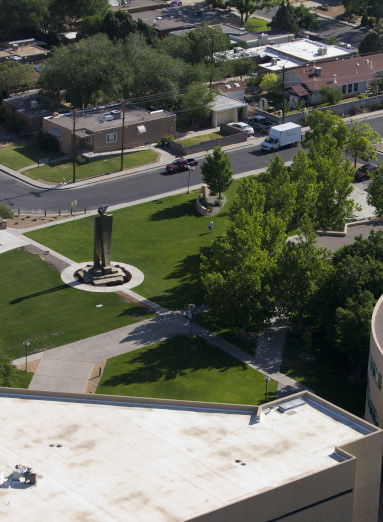 Our Vision for a Healthier New Mexico
HSC drives lasting change. Our five-year strategic plan outlines the goals, strategies and metrics to create a healthier future for our state.
Leaders in Innovation
The HSC is a center for discovery—a hub for high-quality care. Meet the leadership team guiding us to success.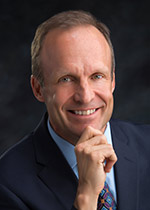 Richard Larson, MD, PhD
Executive Vice Chancellor
Email: RLarson@salud.unm.edu
Phone: 505-272-6950


Kathleen Becker, JD, MPH
CEO, UNM Hospitals
Email: katebecker@salud.unm.edu
Phone: 505-272-2111
Robb McLean, MD, MHCM, FACEP
Interim CEO, UNM Medical Group
Email: RoMcLean@unmmg.org
Phone: 505-272-3203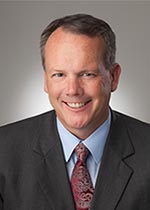 Michael Richards, MD, MPA
Executive Physician-in-Chief, UNM Health System
Email: MRichards@salud.unm.edu
Phone: 505-272-1175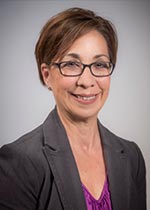 Jamie Silva-Steele
President and CEO, Sandoval Regional Medical Center
Email: JSilva@srmc.unm.edu
Phone: 505-994-7430
10,895

Full-Time HSC Employees

2,324

Students Enrolled in HSC Programs, Fall 2018

$

1.6B

Dollars UNM HSC Contributes Annually to New Mexico's Economy

900,000

Estimated Patient Visits to UNM Health System Each Year

$

185M

Amount Received in Research Awards