Paul B. Roth, MD, MS

---
Executive Vice President and Chancellor for Health Sciences, CEO, UNM Health System, Dean, School of Medicine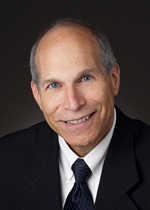 Biography
Paul B. Roth, MD, MS, is nationally recognized as a leader in emergency medicine, an innovator in medical education and head of the University of New Mexico Health Sciences Center.
He was among the first to coin the term "urgent care" and the first to establish a private clinic in New Mexico with that service. He also founded the UNM Center of Disaster Medicine and created the nation's first civilian Disaster Medical Assistance Team.
Roth helped launch UNM's emergency medicine residency program and served as chair of the Association of American Medical Colleges Council of Deans. He is also a member of the Liaison Committee on Medical Education, which accredits all U.S. and Canadian medical schools. He is a board member of the Association of Academic Health Centers.
Roth graduated from George Washington University School of Medicine in 1976 and completed his family practice residency in 1979 at the UNM School of Medicine. He completed a BS in 1969 and an MS in biology in 1972, both at Fairleigh Dickinson University.