Rochelle L. Burstein, MD
Pediatrics
1944 - 1990
Education
Medical school: Albert Einstein College of Medicine (1968)
Internship: Pediatric intern, UCLA Hospital (1969)
Residency: Pediatric residency, UNM School of Medicine (1973-1975)
Fellowships: Fellowship in Newborn Medicine at UNM (1978)
Rochelle L. "Shelly" Burstein, MD, received her MD degree from Albert Einstein College of Medicine in 1968, was a pediatric intern at UCLA Hospital in 1969, then obtained her pediatric residency training at The University of New Mexico School of Medicine 1973-1975. She completed a fellowship in Newborn Medicine at UNM in 1978.
Shelly joined the Department of Pediatrics faculty at UNM as Assistant Professor in 1978 in the Division of Neonatology, played an important role in the education of medical students and pediatric residents and supervised patient care in the Newborn Intensive Care Nursery. She left UNM in 1982 to pursue fellowship training in pediatric cardiology at UCLA Hospital and returned to Albuquerque in 1985 to join Pediatric Cardiology Associates. She also served as Adjunct Assistant Professor of Pediatrics at UNM until her untimely death in 1990 at the age of 46.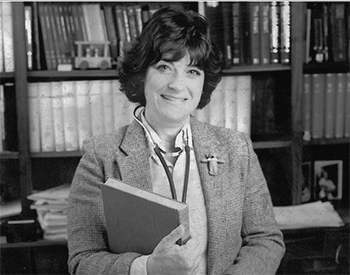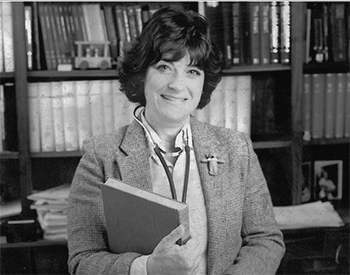 I knew Shelly during my Neonatal-Perinatal Fellowship at UNM from 1980-82. Shelly had a love of learning and for teaching, and the sentiment was returned by those of us who worked and learned at her side. We were all saddened with the news of her untimely death in the prime of her life.
—
Bruce Ogden, MD
Additional Remembrances
I never meet Dr. Burstein, but my parents knew her well. My parents adopted four children, including me, with congenital heart defects. My parents had sent us to Pediatric Cardiology. This is where they meet Dr. Burstein and got to know her. From what I hear about her, I wish I knew her. My parents actually named my middle name in honor and remembrance of her.