Joseph V. Scaletti, PhD
Microbiology
1926-2010
Joseph V. Scaletti, PhD, was one of the founders of The University of New Mexico School of Medicine, a pioneer who served as UNM's first Vice President for Research, created UNM's south campus Research Park, and who spent the last 23 years of his career working on improving access to healthcare in the underserved rural communities of New Mexico.
Dr. Scaletti died on Monday March 8, 2010, at UNM Hospital of a traumatic brain injury. Born in New London, Connecticut July 22, 1926, the fifth child of Italian immigrants, he volunteered in 1944 for the US Navy where he served on a destroyer escort during World War II. He earned his PhD in Microbiology from Cornell University in 1957 and worked at American Cyanamid in New Jersey for one year before joining the faculty of the University of Minnesota.
Recruited to the University of New Mexico in 1964, Dr. Scaletti was one of the founders of the School of Medicine at UNM. He published numerous research papers and, as a professor and chair of the Department of Microbiology in the School of Medicine, Dr. Scaletti trained several generations of medical and graduate students. In 1972, he created the Allied Health Sciences Program for training all members of the healthcare team. During his tenure as UNM's first Vice President for Research (1978-1986), he quadrupled the outside funding for research at the university. He was also responsible for planning and launching the University Research Park, the Rio Grande Research Corridor, and several campus buildings.
After returning to the Health Sciences campus, he created the Rural Health Interdisciplinary Program (1990-2003) with Dr. Clark Hansbarger, organizing interdisciplinary teams of students in health-related fields to study and work at clinics in rural communities throughout New Mexico. In 1994 Scaletti chaired a task force charged with developing a model for using advanced technology to support and educate rural health care providers. The result was New Mexico House Joint Memorial 13, legislation that continues to provide funding for telemedicine and distance education. He was appointed in 1996 to a five-year term on the Health and Human Services National Advisory Committee on Interdisciplinary Education and Community-based Linkages in Washington D.C.
In 2004, Dr. Scaletti and Dr. Sanjeev Arora co-wrote a grant to launch Project ECHO: a model for treating complex chronic diseases in rural areas. In 2008, he worked with Dr. Arora on ECHO's winning entry in the Changemakers competition for 'Disruptive Innovations in Health and Healthcare,' an award that led to a grant from Robert Wood Johnson Foundation.
In the days leading up to the injury that caused his death, Dr Scaletti had been working on a Hepatitis C awareness campaign: a partnership of the UNM Health Sciences Center, the State Department of Health, the Hep C Alliance, and the Rotary Club of Albuquerque (of which he was a member and a Paul Harris Fellow). He was also mentoring first-time grant seekers and brainstorming on innovative approaches to solving the health workforce shortages in New Mexico.
Joe was an idealist who always encouraged and inspired others to pursue their dreams and make their own contributions to the world.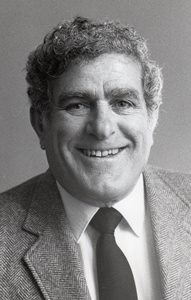 More on Joseph V. Scaletti, PhD
Dr. Scaletti's friends and family have established the Dr. Joseph V. Scaletti Memorial Lecture Fund, a lecture series for the medical science students at UNM School of Medicine. Each year, the Joseph V. Scaletti Catalyst Lecture brings a leading biomedical researcher to the UNM campus to interact with students and colleagues, accelerating the rate of forward progress in the areas of biomedical research, healthcare education, innovative healthcare delivery, and state-of-the-art patient care. The Catalyst Lecture series honors the contributions of Dr. Joseph V. Scaletti, one of the founding faculty members of the UNM School of Medicine and UNM's first Vice President for Research. To contribute or to learn more, see the
UNM Foundation site
.