Dennis Sosnovske, M.D.
Email: dsosnovske@salud.unm.edu
Introduction: Dennis Sosnovske is an Oregon Native that is enjoying the clear blue sky of New Mexico and the ability to see the sun almost every day. After spending 19 years teaching High School Science, Dennis decided to retire from the teaching profession and go to Medical School. He states that it was a "bad retirement plan." He is married to his high school sweetheart, and together they have two adult children that are both graduated from college, married and living their own lives.
Dennis is currently a 4th year resident in the program. When he completes the program in June, he will start a Transfusion Medicine fellowship here at UNM. After that, he hopes to be able to stay in Albuquerque as an attending. When asked if he wants to go back to Oregon after his training he adamantly says "NO!"
Interests
Pathology Interests: Dennis started residency undecided about what fellowship he would do when he was done with his four years. It was in his first year that he was totally shocked to find he had an aptitude for CP topics. When he did his first rotation in Transfusion Medicine /Blood Banking he knew that he should apply for the fellowship position for when he was done with residency. He also has found that he likes Coagulation, and HLA. His experience as a High School teacher has helped him excel in the area of clinical chemistry and laboratory management.
Research Interests: Dennis has presented poster topics related to Lead Levels at AACC (Am. Assn. Clin. Chem), an acquired factor 8 deficiency at ISLH (International Soc. for Laboratory Hemostasis), two posters related to Apheresis procedures at ASFA (Am. Soc. For Apheresis), and an oral presentation about determining new normal ranges based on the local population at the local QIPS (Quality Improvement and Patient Safety) conference. Dennis will continue to pursue his research interests in coagulation and transfusion medicine/apheresis.
What do you like about living in New Mexico: Dennis is known to say that "Albuquerque is a big enough city that it has everything I need, and most of the things that I want."He came from Portland, Oregon and does not miss the traffic or the rain. Even when it rains here in Albuquerque, it is not for the entire city, nor for the entire day. There is a massive dump of water in some places, and then it is over and the sun comes out again. The best part of the "monsoon season" that happens in July-August are the thunderstorms; Dennis enjoys sitting out on his back porch with his wife and and watches the lightning make the entire sky glow. Another thing that he appreciated about New Mexico is the low cost of living. He was able to afford to buy a house not too far from the hospital, and has made half of the garage into his shop/workspace. The view of the Sandia Mountains from his front door is amazing!
Interests Outside of Pathology: When interviewing for residency, Dennis was told by one interviewer that he had "the most diverse list of hobbies." When not working, Dennis has been known to make a lot of sawdust, and a few woodworking creations. He dabbles in making furniture, woodcarving, and most recently added wood turning and bowl making to his list of hobbies. Other things that he enjoys doing include stained glass and fused glass, reading science fiction and fantasy, playing ball with his three year old chocolate lab, and making caramel. While in New Mexico, Dennis made friends with a pilot of a hot air balloon. About once a month Dennis will get up before the sun rises on a weekend and go help "balloon crew," which entails helping to set up the balloon, chase after it, then help it land safely and pack it away into the trailer so it can be flown again the next day. It is a good way to meet people, and it is a fun way to spend a morning. Not to mention Balloon Fiesta, the largest balloon rally in the country with almost 600 hot air balloons launching every day for a week in early October every year (2020 was canceled due to COVID).
Why I enjoy the pathology program at UNM
The biggest thing that made me rank UNM Pathology in my number one spot is the feeling I got on interview night. I knew that I would be interacting with the resident group more than I would be interacting with my family. When I interviewed, I felt like they actually wanted to get to know me, and that they were a very friendly bunch.
Other things that attracted me to UNM include the number of fellowship opportunities available. We have thirteen fellowship spots (4 Hemepath, 4 Forensic path, 2 Molecular Path, Surgical Path, Cytology, and Transfusion Medicine). I knew that I would be able to get a fellowship spot here if I wanted, or if I wanted to go somewhere else I would have a good enough training to obtain a fellowship position anywhere I wanted to go.
This program is a medium sized program. It is big enough that I can get good training, but small enough that each attending knows my name, and what I am interested in. We have world class training programs in Hematopathology and Forensic Pathology, and very good instructors in all of the other areas of pathology.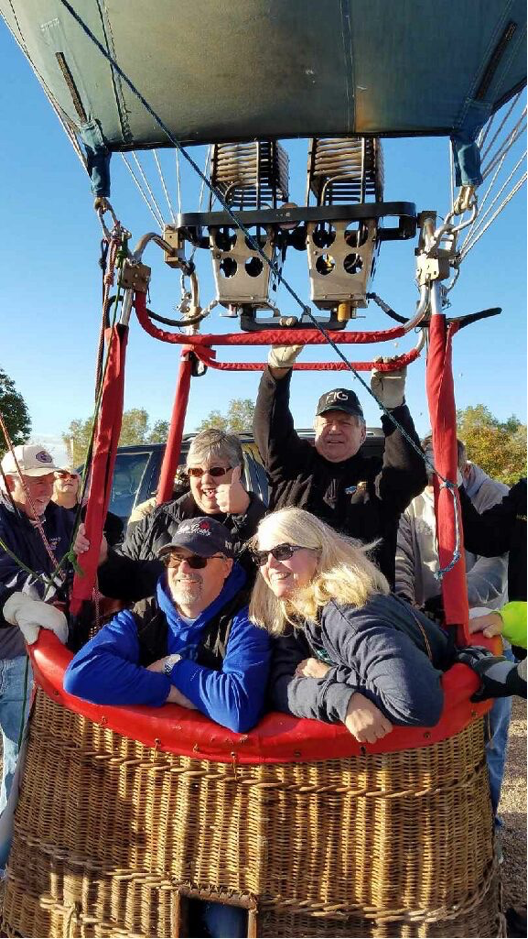 Education Information
Residency:
Anatomic and Clinical Pathology
University of New Mexico School of Medicine
Albuquerque, NM
Medical School:
Oregon Health & Science University
Portland, OR
Undergraduate Education:
B.S. in Biology and M.S. in Education
Southern Oregon State College/Southern Oregon University
Ashland, OR
Publications:
Schreiber MA, McCully BH, Holcomb JB, Robinson BR, Minei JP, Stewart R, Kiraly L, Gordon NT, Martin DT, Rick EA, Dean RK, Wiles C, Anderson N, Sosnovske D, Houser B, Lape D, Cotton B, Gomaa D, Cripps MW, DeRosa M, Underwood SJ. Transfusion of cryopreserved packed red blood cells is safe and effective after trauma: a prospective randomized trial. Annals of Surgery. 2015;262(3):426–432. doi: 10.1097/sla.0000000000001404.