Harley Schainost, M.D.
Email: hschainost@salud.unm.edu
Introduction: I am currently a 3rd year resident, and one of the co-chief residents for Pathology. My husband and I are both from Kansas. I recently had my first child, in March of 2020. I will be going into Forensic Pathology, and I am doing my Forensic Fellowship in Albuquerque, at the Office of the Medical Investigator, in a couple years.
Interests
Pathology Interests: Forensic Pathology
What do you like about living in New Mexico: My favorite thing about New Mexico is the weather. Coming from Kansas, the winters here are much more enjoyable (I hate snow!). There is also a ton of interesting history in New Mexico, and great places within the state to visit and explore. My husband and I have quite the list of places we still want to visit within the state, even after living here for 2 years.
Interests Outside of Pathology: Outside of Pathology, my interests have always included animals. I was a volunteer at a big cat sanctuary for 4 years in Kansas (taking care of tigers, lions, leopards, etc.), I love zoos (Albuquerque has a great zoo), and I volunteered at a couple local animal shelters walking dogs, socializing cats, and fostering kittens. We currently have one cat (although we have had up to 5 at one time) and 1 dog. My hobbies now include entertaining my daughter (currently 7 months as of Oct 2020), and I don't really have time for much else, although we do still make frequent trips to the zoo.
Why I enjoy the pathology program at UNM
I was initially drawn to UNM's program because of their outstanding reputation for Forensic Pathology. When I came for my interview however, I also fell in love with the city of Albuquerque, and met the most wonderful group of residents. One of my favorite things about this program is how supportive all of the residents are of each other. The faculty are also very approachable and supportive. The environment at UNM makes learning enjoyable, and I am so thankful to be a part of this program.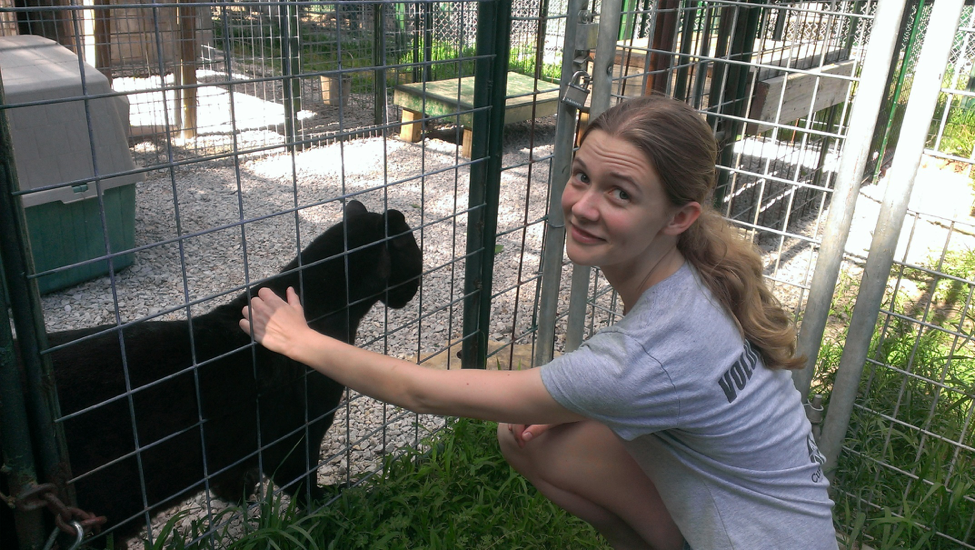 Education Information
Residency:
Anatomic and Clinical Pathology
University of New Mexico School of Medicine
Albuquerque, NM
Medical School:
University of Kansas, School of Medicine
Wichita, KS
Undergraduate Education:
B.A. University of Kansas
Lawrence, KS