Jordan Redemann, M.D.
Email: jredemann@salud.unm.edu
Interests
Pathology/Research Interests: Digital pathology, Informatics, hematopathology, Lab management and Surgical pathology
What do you like about living in New Mexico: The weather is fantastic, lots of sun but not too much heat. The cost of living is low, Albuquerque is large enough to have most amenities but not large enough that traffic is much of an issue.
Interests Outside of Pathology: I enjoy distance running and hiking (for which Albuquerque has an excellent climate), as well as cooking, history and reading.
Why I enjoy the pathology program at UNM
What really drew me to UNM was the sense of genuine friendliness and collegiality I felt amongst the current residents and faculty, as well as the strength of both the AP and CP training available at UNM and Tricore reference laboratory system. The atmosphere and diverse training experience adds up to a program that is more than a sum of its already great parts.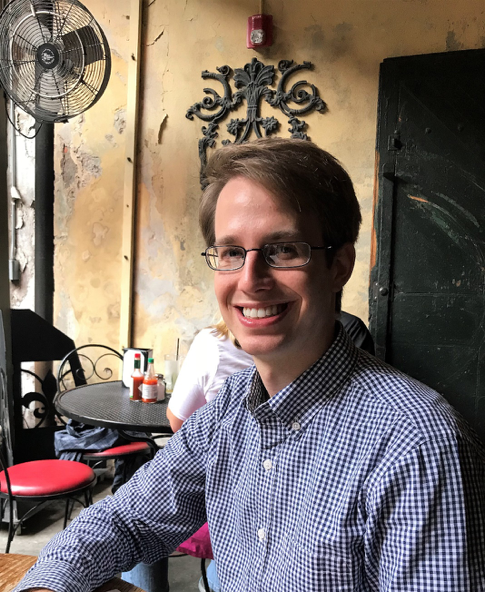 Education Information
Residency:
Anatomic and Clinical Pathology
University of New Mexico School of Medicine
Albuquerque, NM
Medical School:
University of Oklahoma College of Medicine, Oklahoma City Health Sciences Center 
Doctor of Medicine 
August 2014 - May 2018
Undergraduate Education:
University of Oklahoma, Norman — Bachelors of Sciences in Biochemistry, August 2008 - May 2013
University of Oklahoma, Norman — Bachelors of Arts in French, August 2008 - May 2013
Selected Publications
Matthew T. Meredith, David P. Hickey, Jordan P. Redemann, David W. Schmidtke and Daniel T. Glatzhofer, "Effects of ferrocene methylation on ferrocene-modified linear poly(ethylenimine) bioanodes," Electrochimica Acta p. 226-235 March 2013