Partnerships & Collaborations
TREE Center: Transdisciplinary Research, Equity and Engagement Center for Advancing Behavioral Health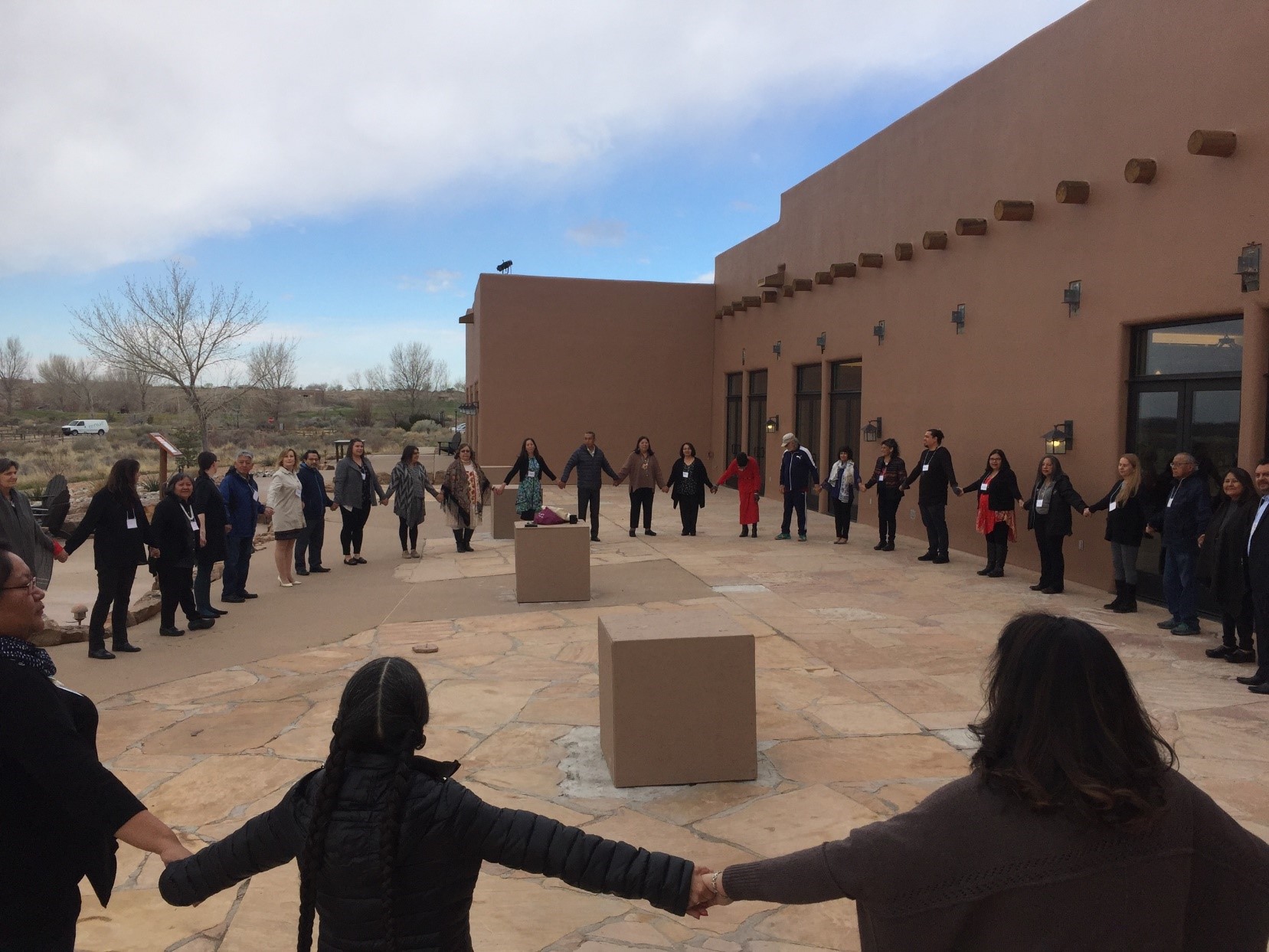 The purpose of Transdisciplinary Research, Equity and Engagement Center for Behavioral Health (TREE Center) is to improve the conditions causing behavioral health disparities for our diverse communities in New Mexico, especially those who are the most socioeconomically disadvantaged, underserved and living in rural and frontier areas.
The overall goal of the Investigator Development Core (IDC) is to foster research in behavioral health disparities by training and mentoring post-doctoral fellows, junior faculty, and other early stage underrepresented minority (URM) and non-URM investigators. The IDC will provide the infrastructure, resources, and support for community-academic partnerships that promote behavioral health equity through research. This work will be conducted in close coordination with the Administrative Core (AC) and the Community Engagement and Dissemination Core (CEDC) of the TREE Center.
Contact Principal Investigator: Lisa Cacari-Stone, College of Population Health
Source of funding: National Institute for Minority Health and Health Disparities/National Institutes of Health (Grant Number: 2U54MD004811)
PAK: Physical Activity Kit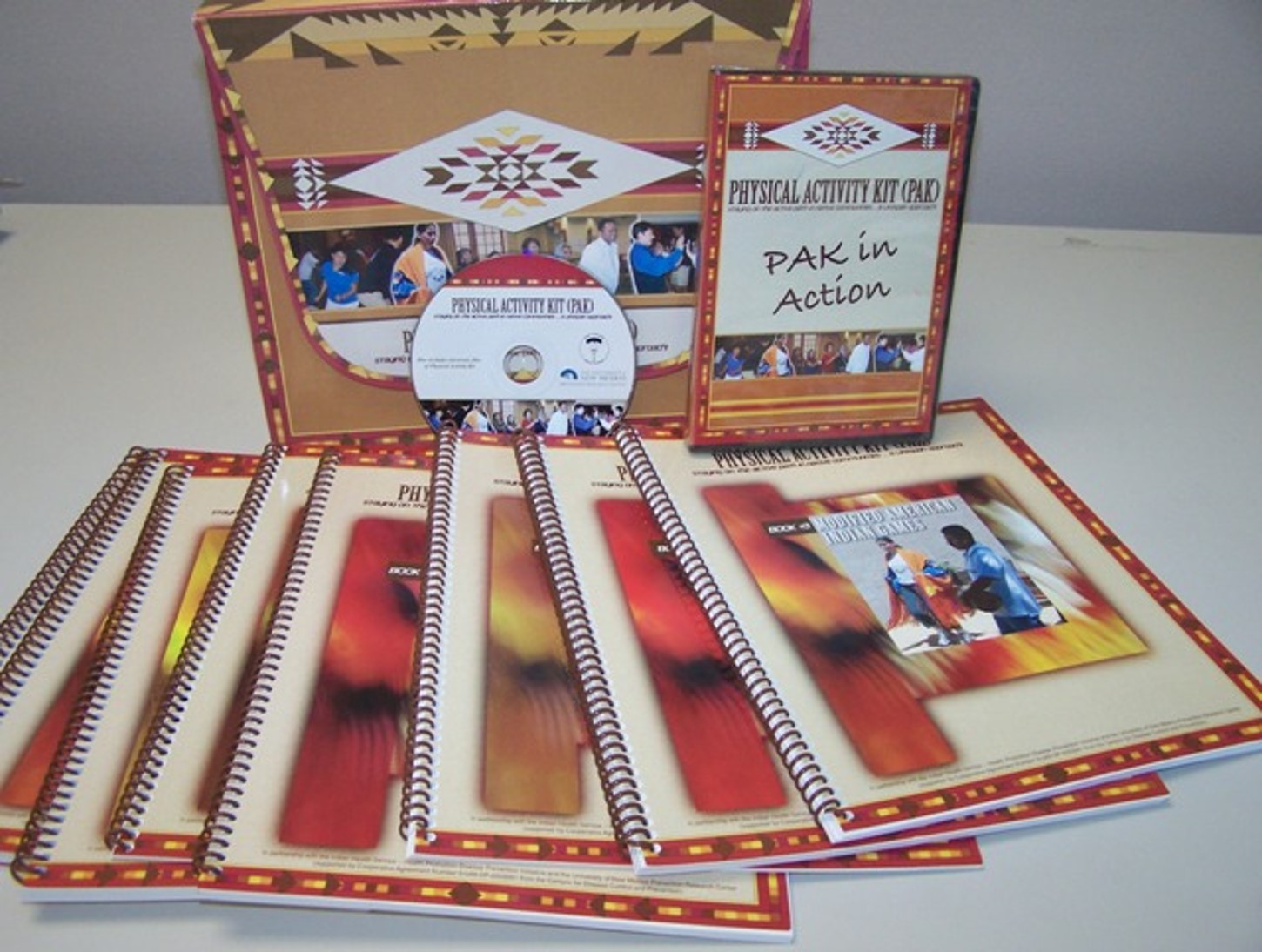 The New Mexico Prevention Research Center (UNM PRC) in partnership with the Indian Health Service (IHS): Health Promotion Disease Prevention (HPDP) program developed and disseminated a culturally appropriate physical activity resource for American Indian and Alaska Native Communities called the Physical Activity Kit (PAK): Staying on the Active Path in Native Communities! A Lifespan Approach.

The Physical Activity Kit (PAK) toolkit is based on best and promising practices to increase physical activity in a fun way. PAK's goal is to increase the time American Indian and Alaskan Natives spend in medium-to-high-level physical activity for all ages across the lifespan. The PAK toolkit includes 8 books and 7 demonstration videos, and includes physical activities (flexibility, cardiovascular and strength-building activities) at various levels, through games, movement, and dance that can be used in schools, community events, worksites, Head Start programs, elderly centers, youth programs, and anywhere. The PAK toolkit and resources are located at https://www.ihs.gov/hpdp/pak/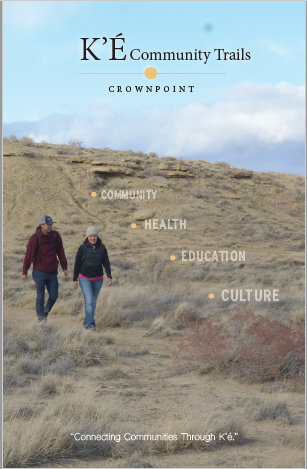 Trails are unique in that they contribute to community cohesiveness while positively impacting the health, education, and culture of a region. The proposed K'é Community Trail seeks to reestablish relationships in Crownpoint through inclusive community participation and collaboration. The potential impact would be an enjoyable trail that would improve accessibility to local resources and improve the physical, emotional, and spiritual well-being of Crownpoint's residents. The three objectives of the trail are to:
Establish a community-based trail network that formally connects Crownpoint's various community centers, such as schools, housing, the Chapter House and shopping centers.
Maximize the trail's functionality to improve health, enhance educational learning, and celebrate the diverse cultural and environmental history of the region.
Address safety and environmental concerns that could be impacted by the development of a trail network.