Center for Infectious Diseases and Immunity
The Center for Infectious Disease and Immunity (CIDI) at the University of New Mexico Health Sciences Center develops and enhances collaborative programs among researchers, physicians and businesses in New Mexico that address the problem of infectious and immunologically mediated diseases both locally and around the world. 
---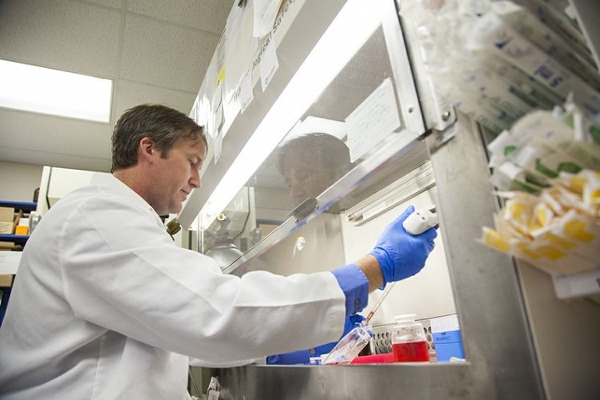 Basic research underway at the UNM School of Medicine
By Cindy Foster — HSC Newsbeat
Zika, Ebola, Dengue, Marburg – these viruses have made headlines for their sudden, dramatic arrival on the public health scene and their often serious consequences. But fighting them begins with the same basic research questions, according to UNM immunologist Steven B. Bradfute, PhD, a research assistant professor at the Center for Global Health and Department of Internal Medicine at the UNM Health Sciences Center. Read more...