Stay Connected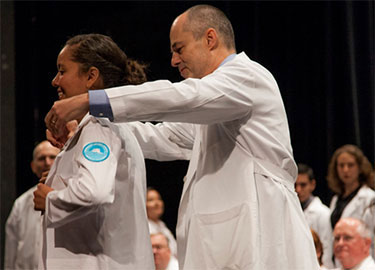 White Coat Ceremony
The White Coat Ceremony is a rite of passage for entering medical students as they are welcomed into the medical community. The ceremony emphasizes the importance of humanism, compassion and honor as integral parts of a medical career. In addition to receiving their coats, students also receive a gift certificate for their first stethoscope.
How can you help? $200 sponsors an incoming medical student with a white coat and stethoscope gift certificate.
Match Day
Every spring, graduating students gather to share in the excitement of learning where they will complete their medical residency. The School of Medicine Alumni Association sponsors a parting gift for graduates.
Travel Grants
The Alumni Association allocates $2,000 per school year to help sponsor students to further their education through conferences, research and professional development opportunities. Once a travel grant is awarded, the student is asked to share their experience with the Alumni Office and their peers.
How can you help? $500 assists with student travel grants.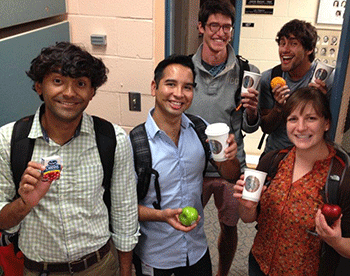 Student Nook
The Student Nook is a fun, friendly and healthy place for medical students to take a break between classes. Located in the Advancement and Alumni Relations Office, the Student Nook features Keurig coffee, fresh fruit and a variety of healthy snacks.
How can you help? $50 contributes to the Student Nook.
Emergency Loans
Residents are invited to apply for 90-day interest-free loans. These loans assist them with unexpected expenses. Residents can apply for Emergency Loans for up to $500 in the Advancement and Alumni Relations Office.
Other Alumni Association Activities
Resident Appreciation Day
The Med Ball
New student orientation
Various student affairs activities
How can you help? $1,000 assists with scholarships.
Alumni Award Nominations
Nominations for the 2018 School of Medicine Alumni Awards are now open. Awardees will be honored at the Alumni Reunion Awards dinner on Oct. 27, 2018, in Albuquerque. Submission deadline is June 1, 2018. Fill out a nomination form today: Distinguished Alumnus of the Year [PDF], Leonard M. Napolitano, PhD Award [PDF], PIE Preceptor of the Year [PDF], and Visionary Site of the Year [PDF].  For more information, contact abassett@salud.unm.edu.
Distinguished Alumnus Award
Christopher Braden, MD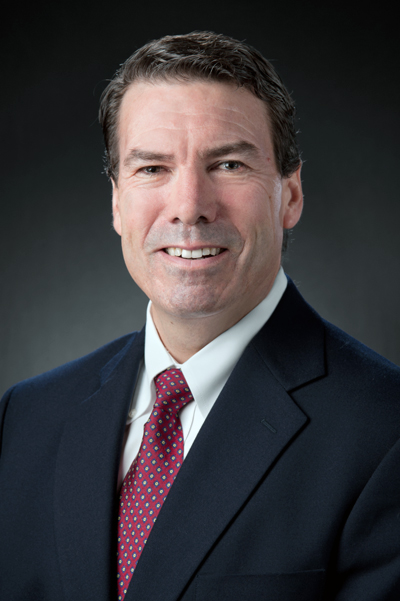 Dr. Christopher Braden serves as the deputy director of the National Center for Emerging and Zoonotic Infectious Diseases at the Centers for Disease Control and Prevention. He previously served as director of the Division of Foodborne, Waterborne and Environmental Diseases, as associate director for science in the Division of Parasitic Diseases and chief of outbreak response and surveillance in the Division of Foodborne, Bacterial and Mycotic Diseases. During his tenure, he has led multiple CDC responses to national and international outbreaks.
Dr. Braden received his BS from Cornell University, and his MD at the UNM School of Medicine. He completed his internship and residency in internal medicine and his fellowship in infectious diseases at Tufts New England Medical Center. He joined the CDC in 1993 and served as a commissioned officer in the U.S. Public Health Service for more than 20 years. He is a member of the American Society for Microbiology and an associate editor for the Emerging Infectious Diseases Journal. He has authored more than 70 peer-reviewed publications and textbook chapters. His major areas of interest include molecular epidemiology of infectious diseases, infectious diseases surveillance and outbreak investigation and national programs in food safety.
About the award: The true measure of the UNM School of Medicine's greatness is found in the achievements of its alumni. The Distinguished Alumnus Award recognizes an alumnus who has made significant contributions to society, and whose accomplishments, affiliations and career exemplifies the School of Medicine's legacy of excellence.
Recipients
2017: Christopher Braden, MD ('87)
2016: Alfredo R. Vigil, MD ('77)
2015: John Mateczun, MD ('78)
2014: Anthony Yeung, MD ('70)
2013: Manuel Archuleta, MD ('73)
2012: Karen S. Guice, MD ('77)
2011: Ernest T. Takafuji, MD ('71)
2010: Robert F. Melendez , MD ('00)
2009: Michael E. Kilpatrick, MD ('69)
2008: Margot H. Green, MD ('68), and Kathleen S. Kagan, MD ('68)
2007: Wilmer L. Sibbitt, Jr., MD ('77)
2006: Mario F. Pacheco, MD ('86)
2005: Diane J. Klepper, MD (HS)
2004: Jane W. McGrath, MD ('87)
2003: Gary D. Overturf, MD ('69)
2002: Cristina V. Beato, MD ('84)
2001: Allan L. Haynes, MD ('73)
2000: Donald E. Rodgers, MD ('68)
1999: Michael F. Hartshorne, MD ('78)
1998: Frank C. Cooper, MD (HS)
1997:
1996: Paul B. Roth, MD (HS)
1995: J. William Benge, MD ('74)
1994: Michael H. Trujillo, MD ('74)
1993:
1992:
1991:
1990:
1989: Drew Gaffney, MD ('72)
1988:
1987: George P. Bunch, MD ('68)
HS = House Staff
Leonard M. Napolitano, PhD, Award
Nancy Joste, MD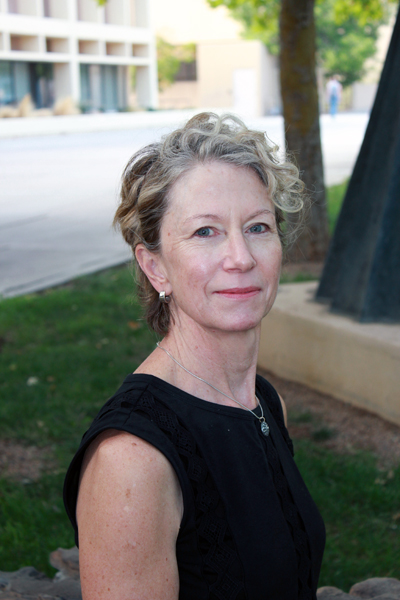 Dr. Nancy Joste received her AB in zoology from the University of California, Berkeley. She earned her MS in biology and MD degree at UNM, followed by a residency in pathology and fellowships in cytopathology and gynecologic pathology at Brigham and Women's Hospital. She is currently director of anatomic pathology in the UNM School of Medicine and is involved in teaching medical students and medical research focusing on cervical cancer and human papillomavirus. She also serves as director of Cytopathology at TriCore Reference Laboratories in Albuquerque.
Dr. Joste co-authored the award-winning "Abnormal Pap Smears, What Every Woman Needs to Know," a book for both lay women and health professionals. For much of her career she has worked in local and global cervical cancer prevention. Dr. Joste was recently a Fulbright Scholar in Cusco, Peru, working to expand the capacity for cervical cancer prevention in that region. Her fellowship project focused on training cytotechnologists and teaching cervical pathology to medical students and residents at the Universidad Andina del Cusco.
About the award: Dr. Napolitano was the UNM School of Medicine's third dean (1972-1994). His many contributions include his commitment to getting to know patients as individuals, which led to the development of the School of Medicine's nationally recognized Primary Care Curriculum. The Leonard M. Napolitano, PhD, Award recognizes an alumnus who, like Dr. Napolitano, has built strong public and private partnerships while successfully advocating for and showing dedication to the School of Medicine and its patients through innovation and commitment to education.
Recipients
2017: Nancy Joste, MD ('89)
2016: Karen Armitage, MD (HS '81)
2015: Valerie Romero-Leggott, MD ('92)
2014: Albert Kwan, MD ('83)
2013: Catherine McClain, MD ('88)
PIE Preceptor of the Year Award
Lawrence, Andrade, MD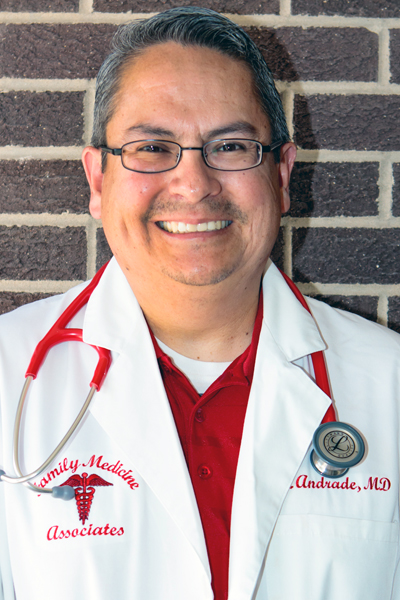 Dr. Lawrence Andrade is a Gallup, NM, native, the son of a lifelong railroader and the first in his family to graduate from college. He earned his BS in biology at UNM in 1994 and graduated from the UNM School of Medicine in 2000. He completed his family practice residency at the University of Texas Health Science Center in San Antonio, where he was chief resident during his third year.
Dr. Andrade served as a staff physician at Rehoboth McKinley Christian Hospital in Gallup from 2003 to 2009 and has been in private practice since then. He has served as a preceptor for the UNM School of Medicine PIE and PA students since 2004 and has mentored several Gallup-area students to enroll in UNM's Combined BA/MD Degree Program. He also volunteers as the team doctor for Gallup High School and Miyamura High School athletics and serves as medical director for the McKinley County Adult Detention Center and the Rehoboth McKinley Urgent Care Clinic.
About the Award: The Practical Immersion Experience (PIE) introduces UNM medical students to the practice of clinical and community medicine in rural communities throughout the state. The community faculty who serve as preceptors for this course make significant sacrifices to host students for six weeks. This award recognizes the contribution of these preceptors, who have gone above and beyond to support the PIE program and the School of Medicine.
Recipients
2017: Lawrence Andrade, MD ('00)
Visionary Site of the Year Award
About the Award: Visionary Site of the Year is a new award recognizing New Mexico health systems that embody the mission of the UNM School of Medicine in their dedication to education, creating a diverse network of health care professionals and providing compassionate care to all New Mexicans.
Recipients
2017: Presbyterian Healthcare Services
2017: Southern New Mexico Family Medicine Residency Program
UNM School of Medicine Alumni Reunion
Reconnect with your School of Medicine classmates and fellow alumni at the annual reunion. Activities include campus functions with leadership, a family friendly event, class dinners and the alumni awards banquet.
2018 Alumni Reunion
The role of the UNM School of Medicine Alumni Association is to:
Improve alumni participation.
Support current and prospective medical students and house staff.
Recognize achievements of alumni.
Raise funds to support the School of Medicine.
Board of Directors
The Board of Directors is dedicated to making a positive impact on the UNM School of Medicine by supporting medical students, house staff and alumni with activities, awards, scholarships, emergency loans and other special initiatives.
We are currently expanding our board into your region of the country. Please inquire about our web-conferencing opportunities for you to join as a board member.
Board Officers
President: Dr. Mario Pacheco, Class of '86
Vice President: Dr. Jennifer Phillips, Class of '01
Treasurer: Dr. Santana Fontana, Class of '98
Board Members
Dr. Robert Melendez, Class of '00 (Past Pres.)
Dr. Manuel Archuleta, Class of '73
Dr. Margaret McCreery, Class of '74
Dr. Valerie Carrejo, Class of '04
Dr. Valerie Romero-Leggott, Class of '92
Dr. Nate Roybal, Class of '07
Dr. Linda Stogner, Class of '83
Dr. Alisha Parada, Class of '08
Dr. Dion Gallant, Class of '99
Dr. Teresa Vigil, Class of '03
Dr. Angela Gallegos-Macias
Medical Resident/Student Board Members
Dr. Anna Jones, Class of '15
Dr. Daphne Olson, Class of '17
Sumit Patel, Class of '19
Jacqueline Cai, Class of '20
Ex-Officio Members
Paul Roth, MD, MS, 
Chancellor for Health Sciences and 
Dean of the UNM School of Medicine
Amanda Bassett, 
Director of Advancement and 
Alumni Relations