About UNM School of Medicine Graduate Medical Education
Contact Information
Physical Address
915 Vassar NE
Suite 120
Mail Stop Code: MSC 11 6093
Albuquerque, NM 87131
Contact Numbers
(505) 272-6225

Fax: (505) 272-5184
E-mail: JSparkman@salud.unm.edu
Hours of Operation
Monday - Friday 8:00 am - 5:00 pm
Driving Directions
From Lomas Boulevard, turn north on Girard, then west on Marble Avenue. Past Vassar find parking on left-hand side. Building #268 on the North Campus Map.
Services
The office administers 55 programs certified by the Accreditation Council for Graduate Medical Education, and 1 program accredited by the American Dental Association.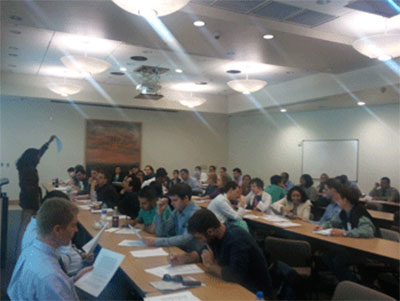 After graduation from medical school, residents enter one of our core programs, or, after finishing a core program, may enter a fellowship. The Graduate Medical Education (GME) programs are all led by program directors supported by program coordinators.
The Office of Graduate Medical Education provides support for all residents and programs through its benefits office, web-based didactic programs, personal visits to programs and support of the Graduate Medical Education Executive Committee and other GME committees.