Biochemistry & Molecular Biology
The University of New Mexico Biochemistry and Molecular Biology Department in Albuquerque strives to be a center of academic excellence that creates and imparts knowledge of the biochemical and molecular bases of disease through multidisciplinary research, undergraduate, graduate, postgraduate and medical education, and the training of basic and clinical research scientists.
The department serves students by providing a wealth of pre-professional training to pre-med, pre-pharmacy and pre-dental students, as well as students from UNM's Combined BA/MD Program.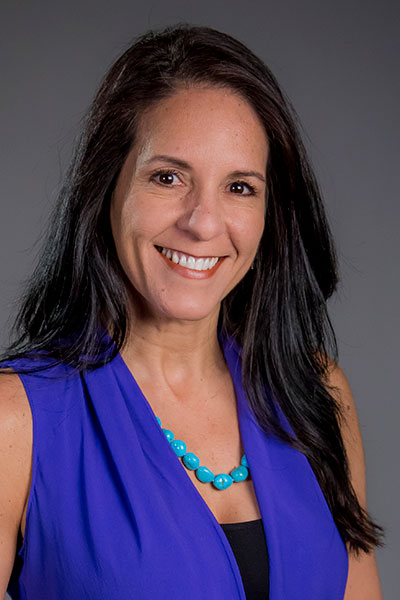 Karlett J. Parra, PhD
Department Chair
Ground-Breaking Research
Our faculty members conduct basic and translational research on the biochemical and molecular bases of disease, with particular emphasis on diseases affecting New Mexico's population. Faculty research interests comprise three areas:
Metabolism and metabolic disease
Cancer biology and cancer therapeutics
Biochemistry education research
The scope of these research programs extends from in vitro and in cell studies to animal models, translational studies and community-based intervention, all while advancing the state's health and education with programs at Zuni Pueblo and San Juan College.
Faculty members, postdoctoral fellows, graduate students and staff collaborate with UNM's Signature Research Programs, The Mind Research Network, New Mexico INBRE Program, the UNM Comprehensive Cancer Center, the Clinical and Translational Science Center and the Center for Molecular Discovery.
Undergraduate Program Earns National Accreditation
Students who are on track to graduate from UNM's School of Medicine's Department of Biochemistry and Molecular Biology now meet or exceed all the curricular recommendations from both the American Chemical Society and the American Society of Biochemistry and Molecular Biology. The program is also consistent with current national recommendations for 21st century educational practices.
Student Scholarly Excellence
In 2017, two students majoring in biochemistry -- Jonathan Cordova and Randy Ko -- were nationally recognized [PDF] as recipients of the Barry Goldwater Scholarship and Excellence in Education Program for their intent to pursue careers in science, mathematics and engineering.