Department of Dermatology
Aimee Smidt, MD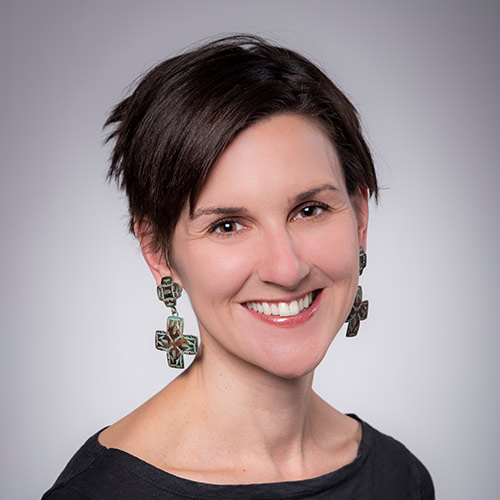 In sunny New Mexico, skin care is especially crucial. The University of New Mexico School of Medicine Department of Dermatology, located in Albuquerque, provides excellent education and collaborative research as well as a comprehensive residency program. Our practitioners offer the highest quality dermatologic care that is often unattainable elsewhere in the state. 
Our residents are trained to perform procedures such as:
Biopsies
Excisions
Lesion destructions (benign and malignant)
Phototherapy
Laser, teledermatology and aesthetic treatments
We provide care for patients of all ages throughout the state of New Mexico, and we aim to be the center of choice for New Mexicans with dermatologic issues, such as:
Atopic dermatitis
Psoriasis
Acne
Skin cancer surveillance
Pigmented lesions/melanoma 
Rare conditions such as autoimmune blistering disorders and genodermatoses
While we aim to fully understand the needs of our communities, we also work to make a difference by performing our duties with compassion and respect for our patients, learners and colleagues.
In the News
Confocal Microscopy and its Benefits

Dr. John Durkin on confocal microscopy as an emerging technique that can offer a non-invasive alternative to biopsy.
Upcoming Events
Dermatology Grand Rounds-Guest Speaker Dr. Liz Lawrence
April 26, 2019 - 8:00 AM
Please join the Dept. of Dermatology as we welcome our guest speaker, Dr. Liz Lawrence to present on Physician and Student Wellness.
Dermatology Grand Rounds-Guest Speaker Dr. Marcia Hogeling
May 3, 2019 - 8:00 AM
Join us in welcoming Dr. Marcia Hogeling who will be presenting on "Vascular Anomalies Update."
Dermatology Grand Rounds-Case Session
May 10, 2019 - 8:00 AM
This Grand Rounds session will focus on difficult clinical cases for discussion
Dermatology Grand Rounds-Case Session
May 24, 2019 - 8:00 AM
This Dermatology Grand Rounds will involve presentations of clinical cases.
Dermatology VA Grand Rounds Guest Speaker-Jay Wu, M.D
June 7, 2019 - 8:00 AM
The Dept. of Dermatology welcomes guest speaker, Jay Wu, M.D.