Office of Professional Wellbeing
---

The Office of Professional Wellbeing understands the need for self-care and is dedicated to:
Promoting a deeper understanding of physician wellbeing and providing high-quality patient care.
Providing curriculum and resources to enable physicians and trainees to tend to their personal Wellbeing.
Fostering a learning environment that recognizes, supports and responds effectively to peers and colleagues in need of assistance.
Identifying, championing and evaluating novel strategies to improve efficiency of practice for students, residents and faculty.
Collaborating with colleagues to develop and assess the impact of individual and institutional wellness interventions.
Our office is dedicated to providing initiatives for faculty and learners that improve practice efficiency, enhance a culture of wellness and promote personal resiliency. This Stanford University Medical School wellness model aims to stem physician burnout—a growing issue nationally. Learn more.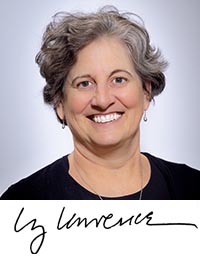 Elizabeth Lawrence, MD
Chief Wellness Officer & Assistant Dean for Professional Wellbeing
OPW@salud.unm.edu
505-272-7979
Wellbeing Modules: Brief Videos to Empower Faculty & Residents
Contact Information
Physical Address
Reginald Heber Fitz Hall
Room 147
Mailing Address
MSC08 4720
1 University of New Mexico
Albuquerque, NM 87131
OPW Team
Liz Lawrence, MD, FACP
Chief Wellness Officer, Assistant Dean for
Professional Wellbeing
ELawrence@salud.unm.eu
Pam Arenella, MD
Director, UME Wellness Initiatives
PArenella@salud.unm.edu
Eileen Barrett, MD, MPH, FACP
Director, GME Wellness Initiatives
EBarrett@salud.unm.edu
Raven Cuellar, PhD (available as of 7/20/20)
UNM Psychologist*
505-239-9880 or
ravencuellar@salud.unm.edu
Jeff Dunn, MD
Psychiatrist**
JeDunn@salud.unm.edu
Rebecca Ezechukwu, PhD
UNM Psychologist*
505-274-8919 or 
Rezechukwu@salud.unm.edu
Lynn Lessard, MA
Program Coordinator
OPW@salud.unm.edu
Joyce Phillips, MD
Director, Faculty Wellness Initiatives
JPhillips@salud.unm.edu
*Available to Health Sciences Center students/residents
**Available to School of Medicine student/residents