Division of Cardiothoracic Surgery
The surgeons of the Division of Cardiothoracic Surgery at the University of New Mexico have expertise in the full spectrum of cardiac and thoracic surgery, including the most complex medical conditions, and provide services at two clinical sites; the University of New Mexico Hospital and the Albuquerque VA Hospital.
Specializing in Robotic and Minimally Invasive Surgery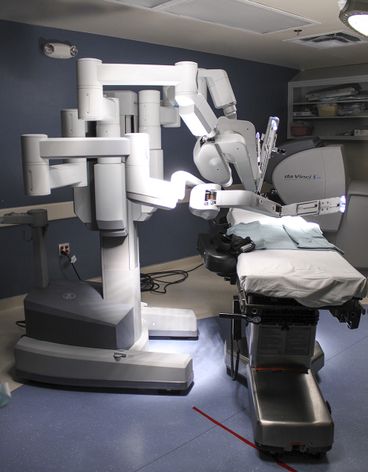 In collaboration with an outstanding group of physicians and caregivers providing services in cardiac anesthesiology, cardiac critical care, adult cardiology, and pediatric cardiology, the UNM cardiothoracic surgeons provide the most advanced, comprehensive and innovative care to patients with less to most complex forms of heart, pulmonary, and esophageal disease.
The Division of Cardiothoracic Surgery at the University of New Mexico Health Science Center was originally established in 1969 by Dr. W. Sterling Edwards, who was the first Chief of the Division from 1969 to 1975. As Dr. Edwards became Chairman of the Department of Surgery in 1974, the Division was subsequently led and further developed by surgeons including Dr. Bechara Akl, Dr. Donald Fry, Dr. Stuart Pett, Dr. Jorge Wernly and, more recently, Dr. Marco Ricci. As a result of their leadership roles, and based on the extensive work and contributions to cardiac and thoracic surgery made by faculty members associated with UNM over the years, the Division has emerged as one of the premier centers for thoracic and cardiovascular surgery due to its outstanding team of surgeons, its innovative surgical approaches, and its delivery of compassionate and patient-centered care. 
Patient-Centered Care for Cardiac and Thoracic Disease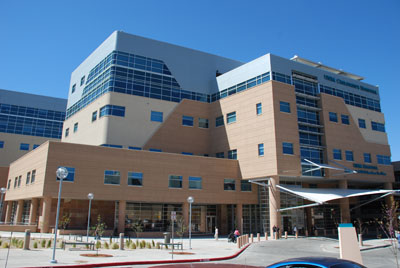 By providing care in state-of-the-art facilities at the University of New Mexico (UNM), by using a team-based approach which includes access to the largest physicians' network in the region with expertise in every medical specialty, and by working with an outstanding team of nurses and care providers dedicated to delivering the best and most compassionate care possible, the UNM cardiothoracic surgeons can offer the most advanced care to the most complex cardiac and thoracic surgery patients.
Areas of Excellence
Our surgical team has experience in treating patients with the most complex cardiac, pulmonary, mediastinal, and esophageal conditions who are often turned down by other institutions in the region.
Specific areas of interest and expertise include:
Adult Cardiac Surgery
Robotic and Minimally Invasive Program
Pediatric & Congenital Surgery
Thoracic Surgery & Minimally Invasive Program