Providing safe, quality care remains a focus for UNM Health System. Every department at University of New Mexico Hospital has a patient safety officer on staff, and a dedicated team coordinates quality and safety initiatives. Dozens of employees work to ensure that data is collected, monitored and acted upon.
At UNM Sandoval Regional Medical Center, staffers are encouraged to bring up quality and safety concerns and help solve them. Staff and leadership regularly receive quality data and discuss safety measures to help keep you as well as possible. Our Zero Harm Committee provides oversight and process improvement.
Message from Leadership
UNM Health System provides information about quality and safety initiatives to show you how we're doing as a major regional medical and academic institution, and to assist you in making decisions about your care. Our dedicated physicians, residents, staff and volunteers are here to assist you in any way they can, while providing the compassionate care you deserve during your visit to our state-of-the-art facilities. We are constantly striving to make UNM Health System a better place for everyone, whether you are a patient, visitor or employee.
If you have questions concerning the quality of your visit, please contact us at 505-272-2121 or by email. Thank you for considering the UNM Health System to fulfill your health care needs.
Sincerely,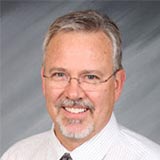 Dr. David Pitcher
Executive Physician
UNM Health System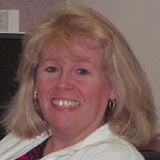 Sheena Ferguson
MSN, RN
and
Chief Nursing Officer
UNM Hospitals