UNM Pain Medicine Fellowship
Evaluate and treat patients' chronic pain caused by various conditions. Chronic back pain, peripheral neuropathy, post laminectomy syndrome, fibromyalgia, migraines, idiopathic neuropathy, and sciatica are just some of many conditions we treat. Apply for a 12-month fellowship in interventional pain medicine through the Department of Anesthesiology and Critical Care.
Prior Training and Experiences:
Completion of US based graduate medical education program in anesthesiology, neurology, physical medicine and rehabilitation, psychiatry, or other ACGME accredited graduate medical program that prepares a candidate for a robust and intense training program.
Meaningful experience with operating room and fluoroscopy suite is strongly preferred.
High levels of emotional intelligence and humility is a must.
As a UNM Pain Medicine fellow, you will:
Receive training in all aspects of pain medicine, including interventional, medical and multimodal approaches
Take care of chronic pain patients in an outpatient and inpatient setting
Develop and enhance your ;interventional skills:

Somatic, neurolytic, and sympathetic blocks
Intra-thecal catheters and implantable, programable pumps
Spinal cord and peripheral nerve stimulation

Trial and implantation by one clinician!

Vertebral stabilization (kyphoplasty), etc.

Conduct scholarly projects in pain medicine
Prepare for board certification
Transition to independent practice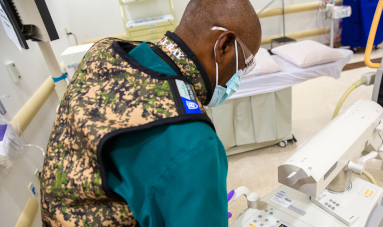 Continue Your Education 
Become a pain medicine expert. Apply for a fellowship spot at UNM today.
High-Quality Education and Care
Treat a variety of complex medical issues under faculty supervision with increasing responsibility.
You will perform interventional treatments at the UNM Pain Consultation and Treatment Center, which has two fluoroscopy suites with dedicated staff. It's also furnished with C-arms, ultrasound imaging, radiofrequency ablation and monitoring equipment that meets the standards of the American Society of Anesthesiologists.
Our attending physicians have operating room block time and admitting privileges at UNM Hospital, the only Level I Trauma Center in New Mexico.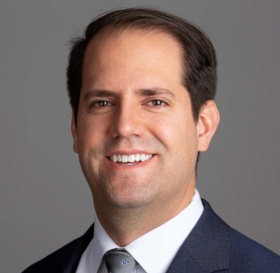 Rotations included time spent with different Interventional Pain Attendings who had different teaching strategies and styles. The end result was a year with ample opportunity to learn the technical side of pain management and become fully independent and ready for private or academic practice.
—
Aldo Berti, MD
, Pain Fellow 2018-2019
How to Apply
To apply, submit the following documents (in electronic format only) via ERAS.
Your application in ERAS must have the following minimum documentation:
Curriculum vitae
Educational Commission for Foreign Medical Graduates (ECFMG) certificate (if applicable)
Personal statement
Report of United States Medical Licensing Examination (USMLE) scores
Three letters of recommendation 
The latest in training exam results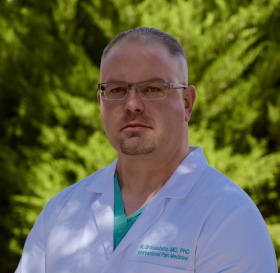 The UNMH Interventional Pain Fellowship… bring[s] to the table the training required to prepare a physician, through not only operative and image guided treatments, but also pharmacologic, and integrative care, to be at the forefront of providing the treatment and management for complex pain syndromes.
—
Mark Grossetete, MD
, Pain Fellow 2017-2018
Pain Medicine Fellowship
Program Director 
Eugene Koshkin, MD 
Department of Anesthesiology & Critical Care Medicine 
UNM Hospital 
2211 Lomas Blvd NE