Research Management Team Services  
Welcome to the FCM faculty resource hub for all contract and grant submission activity. The Research Management Team (RMT) is your primary point of contact between faculty and the UNM Health Sciences Center Sponsored Projects Office (SPO). 

If you intend to submit a contract or grant, contact RMT as soon as possible. We will help you establish a submission plan and route all required documents to SPO—we follow SPO's submission and reporting timelines.
The RMT provides an array of services, including:
Contract and grant preparation
Scholarly support
Biostatistics
We seek to promote interdisciplinary collaboration and are available to students, faculty and community partners from all academic disciplines.
RMT can help at any stage with projects large and small.  We are happy to give presentations to classes and teams on contract/grant and research procedures.
Contract and Grant Services  
We handle all submissions for FCM faculty and many affiliated programs. If you are interested in submitting a proposal, please contact us as soon as possible so we can add you to our list of upcoming projects.
A staff member will contact you to set up a consultation to discuss your project scope and establish a submission plan. Standard internal and SPO deadlines are listed on our submission timeline.
Contact
FCM Research
Department of Family and Community Medicine
MSC 09 5040
Albuquerque, NM 87131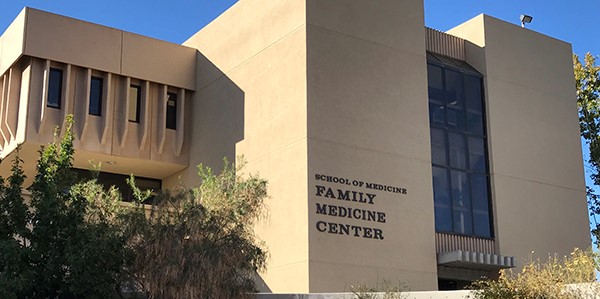 Are you a patient looking for care?