Neurology Research Overview
At UNM, we value research and the direct impact it can have for our patients. Most faculty in the UNM Department of Neurology are actively engaged in clinical or basic science research. Our facilities provide the latest in research equipment and technology.
Collaborative Research
Integration of human studies in the neurology clinical area provides a unique environment for collaborative, translational research that results in program project-level grants. Grants and funding support the work of researchers and clinicians whose work contributes to improving lives in the communities we serve.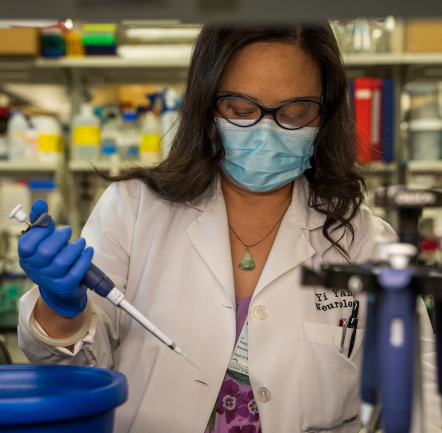 Discover Research Opportunities at UNM
Our residencies and fellowships bring together experienced faculty and dedicated physicians. The program is mission-focused which reinforces collaboration and support.
Facilities and Resources
The Neuroscience Research Facility is located in Domenici Hall. Domenici Hall houses the Centers of Biomedical Research Excellence (COBRE) grant at the BRaIN center.
Biomedical Research and Integrative NeuroImaging Center (BRaIN) Imaging Center
The BRaIN Imaging Center is a multimodal integrative neuroimaging facility for CNS pathophysiology research at the UNM Health Sciences Center. The BRaIN center has state-of-the-art nuclear magnetic resonance (NMR), magnetoencephalography (MEG), electron paramagnetic resonance (EPR), and optical imaging available to neuroscience researchers.
Brain and Behavioral Health Institute
The BBHI contributes to improved health for those suffering from brain and behavioral disorders. The institute brings together researchers, clinicians and educators to innovate treatments for patients and families affected by brain and behavioral health illnesses.
Human Imaging Research Core (HIRC)
The HIRC provides administrative support for research conducted on clinical magnetic resonance imaging (MRI) scanners at the UNM Outpatient Surgery and Imaging Services (OSIS) center and at UNM Hospital.
Where Research Makes a Difference
Apply for a residency or fellowship to prepare for your career and contribute to our impactful research. Our mission serves the health and well-being of all New Mexicans.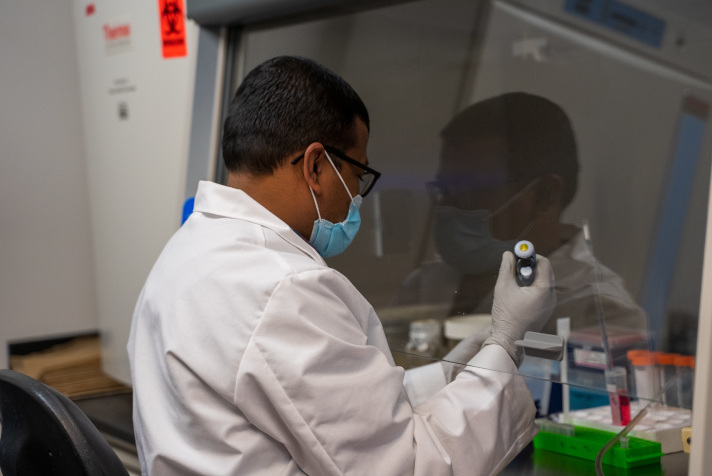 Contact UNM Neurology
Mailing Address:
UNM Neurology
MSC10 5620
1 University of New Mexico
Albuquerque, NM 87131
Physical Address:
UNM Hospital
2211 Lomas NE
Albuquerque, NM, 87106
Are you a patient looking for care?