Cytopathology Fellowship
The University of New Mexico ACGME-accredited Cytopathology Fellowship provides a one-year intensive experience that is practical but also allows for creativity in translational research. The faculty include multiple board-certified cytopathologists. By the end of successful training, the fellow is eligible to sit for the American Board of Pathology subspecialty certification in cytopathology.
- Nadja Falk, M.D.
Director, Cytopathology Fellowship Program
Practical Experience
UNM Cytopathology Fellowship Program from UNM Health Sciences.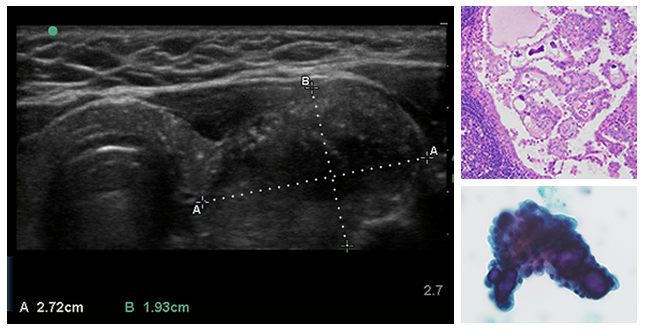 Left: UNM Patient: 44-year-old woman with a 2.7 cm nodule in the left lobe of the thyroid gland.
Top right: Resected carcinoma.
Bottom right: FNA specimen obtained by the pathologist using U/S guidance: papillary thyroid carcinoma, classic type.
Techniques
In addition to traditional palpation-guided fine needle aspiration (FNA), we are delighted to offer ultrasound-guided FNA training as well. The technique enables careful sampling of both palpable and non-palpable lesions and optimizes sample acquisition and triage.
Diagnostic Acumen
Our large number of gynecologic (Pap monolayer) samples (~70,000 annually split across two institutions) enables rapid development of competency in this critical component of cytopathology. At UNM, we diagnose approximately 7500 non-gynecologic samples encompassing various fluids (urine, peritoneal, pleural among others) as well as FNAs (primarily in the head and neck when performed by UNM pathologists) and interventional radiology, gastroenterology or pulmonology derived samples. This diverse caseload provides a broad exposure to common and more esoteric entities encountered in a cytology specimen.
Administrative Aspects of Cytopathology
During the year, the fellow will rotate to TriCore Reference Laboratories for practical immersion in management of a cytopathology laboratory. The fellow will also engage in at least one quality control project.
Teaching
A majority of our faculty members have been formally awarded commendations for the high quality of their teaching. All of us are delighted to work with the fellow and the residents during daily procedures, daily case sign-outs and in didactic sessions and journal clubs.
Research Opportunities
Typically, the Cytopathology Fellow will undertake one translational research effort mentored by one or more of the cytopathologists. One month may be devoted to research or relevant pathology elective. Fellows are encouraged to present at national meetings.
Teaching Faculty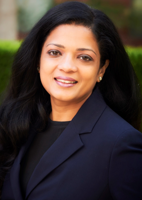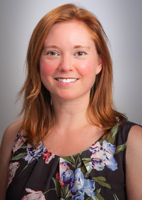 Nadja Falk, M.D., Director, Cytopathology Fellowship Program
Nadja Falk, M.D. trained at the University of Texas Health Science Center at Houston and completed cytopathology and surgical pathology fellowships at MD Anderson Cancer Center.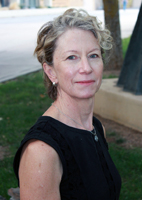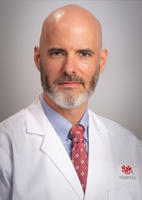 Samuel Reynolds, M.D., Associate Professor
Samuel Reynolds, M.D., has a subspecialty interest in lung and sarcoma pathology. He completed a cytopathology fellowship here at UNM.
Current Cytopathology Fellow
Marissa Tafoya, M.D.
Residency: The University of New Mexico
M.D.: The University of New Mexico SOM, Albuquerque, NM
Fellowship Alumni & Their Current Positions
| Year | Fellow | Position after training |
| --- | --- | --- |
| 2019 | M. Omar Hakim, MD  | Fellow, Bone and Soft Tissue, The Miller School of Medicine, Miami, FL |
| 2018 | Aaron Rupp, MD | MAWD Pathology Group, Lenexa, Kansas |
| 2017 | Benjamin Ramos, MD | Pathologist, US Air Force, USA |
| 2016 | Adriana Sanchez, MD | Pathologist, ECUA American, Quito, Ecuador |
| 2015 | Theresa Smith, MD | Pathologist, Santa Fe Pathology Services, Santa Fe, NM |
| 2014 | Khaled Sarah, MD | Hospitals of Providence, El Paso, TX |
| 2013 | David Meredith, MD | Private Practice Pathologist, Deaconess Hospital, Spokane WA |
| 2012 | Julie Harrington, MD | Assistant Professor, UNM Department of Pathology, Albuquerque, NM |
| 2011 | Samuel Reynolds, MD | Assistant Professor, UNM Department of Pathology, Albuquerque, NM |
| 2010 | Ying Xiang, MD, PhD | Pathology Specialists of Arizona, Tempe AZ |
| 2008 | Joe Glass, MD | Assistant Professor, UNM Department of Pathology, Albuquerque, NM |
| 2006 | Bonnie Carmichael, MD | Pathologist, Pathology Associates of Albuquerque, Albuquerque, NM |
| 2004 | Fatma Midani, MD | Private practice, NM |
Recently Published Books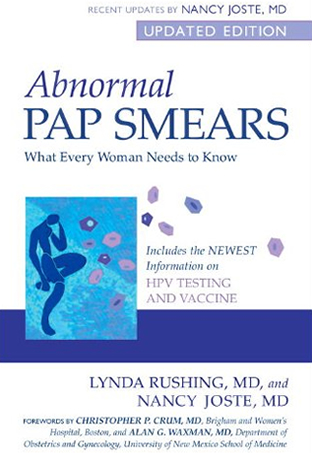 Abnormal Pap Smears - What Every Woman Needs to Know (Revised and Updated) by Lynda Rushing, MD and Nancy Joste, MD.
Application Process
To Apply, submit:
CAP Standardized Fellowship Application Form
Personal Statement
Curriculum Vitae
Copies of USMLE Step I, II, III scores
Medical School Transcript
Three Letters of Recommendation, one of which should come from your program director
ECFMG certification, if applicable
Applicant must be AP eligible.
Contact Information
Kristen Broesder, Medical Education Program Specialist
Email: KBroesder@salud.unm.edu
Phone: 505-925-0516
Are you a patient looking for care?