UNM Department of Pathology Residency Program: Life in New Mexico
Enjoy Albuquerque & New Mexico
Museums & Attractions in Albuquerque, Santa Fe
Parks & Monuments
Native American Pueblos
Golf, Ski & Snowboard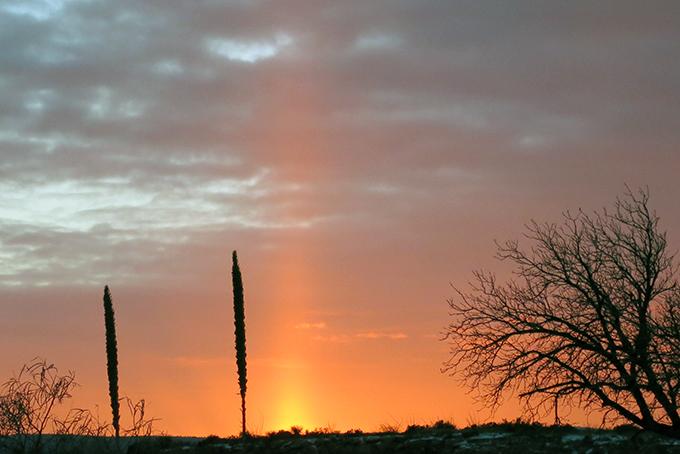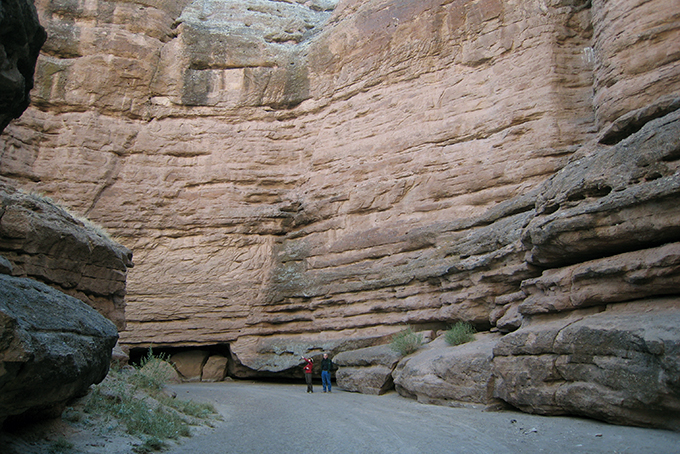 San Lorenzo Canyon, north of Socorro, NM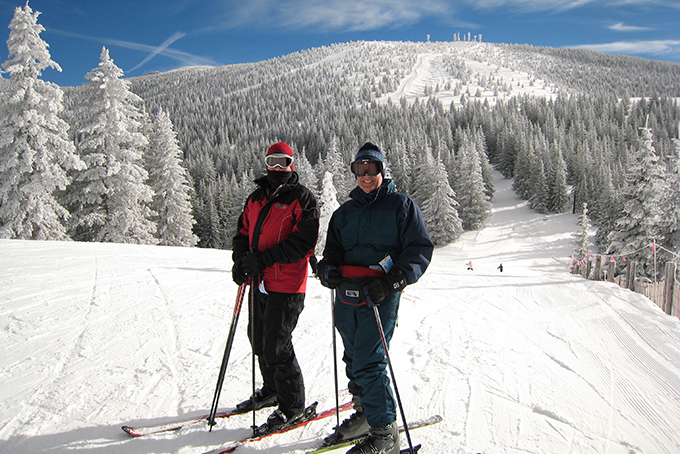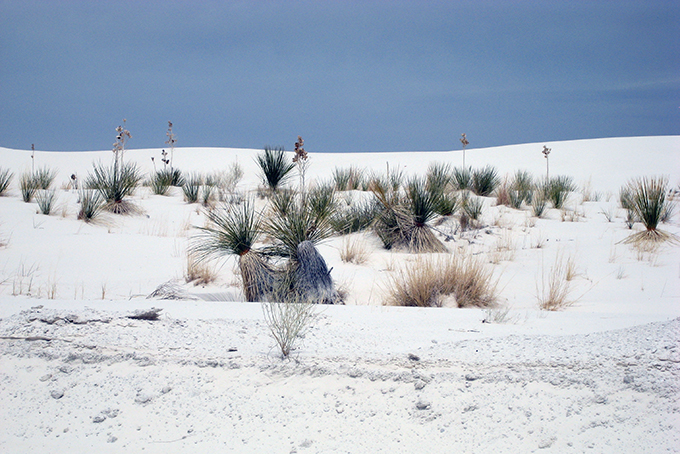 White Sands National Monument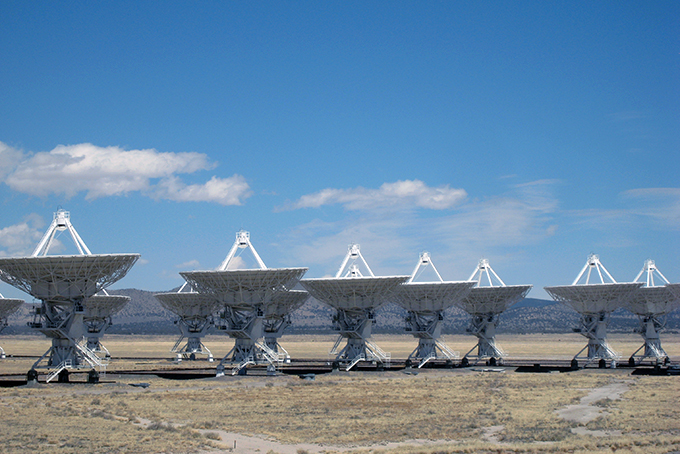 The Very Large Array, Socorro, NM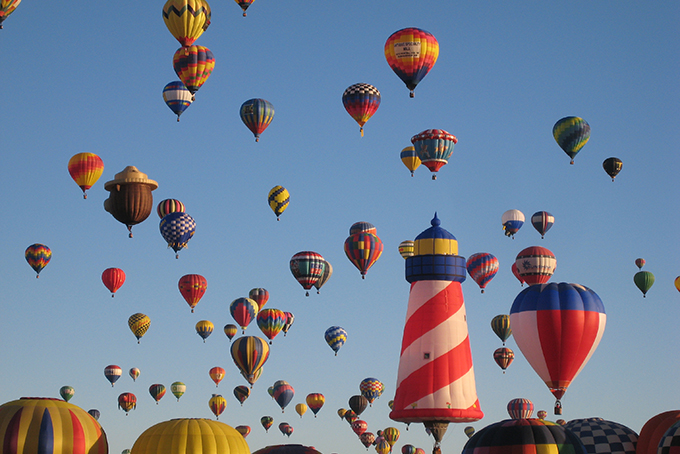 Balloon Fiesta, Albuquerque, NM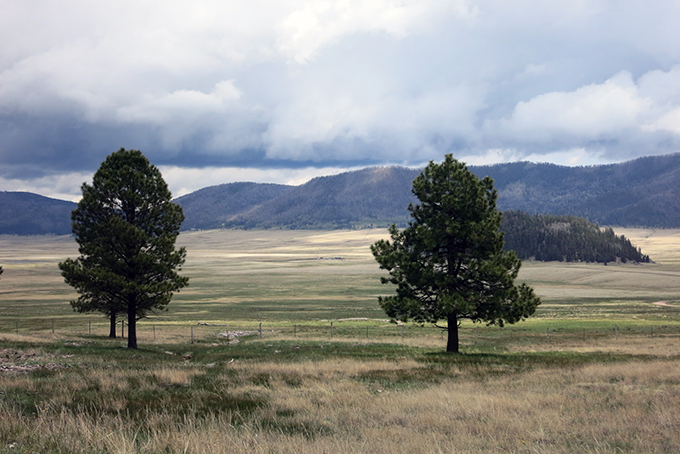 Dr. Adriana Sanchez is enthusiastic about New Mexico's sunny, dry climate, affordable cost of living, and abundant activities for her children and husband. Their family enjoys playing golf on the verdant courses with spectacular mountain views, horseback riding at the Tamaya Hyatt Regency Resort, competing in local and state level tennis tournaments, swimming during the long summer days, and walking in the mountains. Their older son loves New Mexico, made new friends readily, and has already won his first tennis tournament. Dr. Sanchez emphasized that "There are many young families with numerous children in our neighborhood. New Mexico is so much more vibrant and youth-oriented, than the publicized retirement community portrays." Dr. Sanchez enjoys El Pinto Restaurant's atmosphere and New Mexican cuisine.

Dr. Benjamin Ramos is keen on New Mexico's mild, sunlit climate and quality of life for his family. In his first year of residency, Dr. Ramos was able to purchase a fine 3 bedroom home on the west mesa, with brilliant, watermelon-colored, sunset views of the Sandia Mountains. During the annual Balloon Fiesta, they can watch the vibrantly colored balloons drift by. The balloons come to them! Dog parks and kid parks are neighborhood highlights. Dr. Ramos raves about the hiking, biking, skiing and fishing opportunities in New Mexico. Dr. Ramos and his family were pleasantly surprised by the vegetarian restaurant options in Albuquerque and highly recommend the Thai Vegan restaurant and Annapurna's World Vegetarian Café.

Dr. Casey Bitting relishes being outdoors with her family all year round in the abundant sunshine to garden, bicycle, hike, dine, practice yoga and relax at local festivals or restaurants with live guitar music. Dr. Bitting lives in Old Town and carries her pager in her pocket when she gardens with her best gardening assistant, her daughter. Her own fresh roses brighten her home. Their family walks to the Children's Explora Museum, New Mexico Museum of Natural History and Albuquerque Museum. They delight in taking visitors to the American International Rattlesnake Museum, which is the biggest collection of live rattlesnakes in the world! When they bicycle along the 14 mile Bosque trail, Dr. Bitting and her daughter sing together. Dr. Bitting is amazed by the creative, vibrant yoga scene in Albuquerque, with styles including Ashtanga, Vinyasa, and hot yoga. Yoga simultaneously decreases Dr. Bitting's stress and enhances her well-being with exercise in a spiritual setting. Dr. Bitting has joined Pathology faculty and residents for the top 60 hikes in New Mexico. Her family's photographs keenly capture the beauty of White Sands National Monument and Carlsbad Caverns National Park. She happily dines at Seasons Rotisserie and Grill, Zacatecas Tacos and Tequila, Marcello's Chophouse, Vernon's Hidden Valley Steakhouse/Speakeasy, and Monroe's Restaurant. Red chile, posole with sopapillas and honey, and cucumber jalapeno margaritas will be remembered, long after Dr. Bitting departs New Mexico.
Are you a patient looking for care?