Division of Adolescent Medicine
Health care providers in the Division of Adolescent Medicine in the Department of Pediatrics have expertise in working with teenagers to address preventive and acute medical and behavioral health care concerns. The Division also provides education on evidence-based practice clinical guidelines and conducts research with the goal of improving the lives of New Mexico youth.
Division Breakdown
The Adolescent Medicine Rotation teaches medical students and residents to become skilled clinicians and strong advocates for teens and families. By working to understand how factors related to community, culture, geography, economics, and the health care system impact child health, residents learn how to identify and approach issues that affect children and teens at multiple levels - local, regional, state, national and global.
Envision New Mexico 2.0, the Division of Adolescent Medicine's quality improvement program, works to improve the quality of health care for children and families in New Mexico. This is accomplished by a multidisciplinary team (with expertise in epidemiology, exercise science, health education, medicine, nursing, nutrition, psychology, public health, improvement science, and statistics) that supports continuing education and training for health care providers on best practices and evidence-based care with the goal of helping organizations implement sustainable changes in health care delivery. For example, a Health Resources & Services Administration funded quality improvement initiative is focused on improved management of adolescent chronic diseases in rural areas using telehealth, including provider education on evidence-based practice guidelines and direct patient specialty telehealth care.
The UNM School-Based Health Center (SBHC) Program provides safe and easily accessible locations on six school campuses in Albuquerque where all students can go for comprehensive integrated primary and behavioral health care services, delivered in a culturally sensitive manner regardless of their ability to pay. The UNM SBHCs focus on preventive health care including well child visits, reproductive health and immunizations, educating students on healthy lifestyle choices and addressing the major health issues of adolescents such as smoking, substance use, anxiety and depression. The UNM SBHC program also seeks to enhance healthy youth development and reduce barriers to learning. Services are provided by a team of professionals who specialize in adolescent health. The UNM Medical Group School-Based Health Center clinics are located within six Albuquerque Public Schools, which are operated independently but in collaboration with each school site. The staff include, Medical Doctors, Nurse Practitioners, Physician Assistants, Independently Licensed Behavioral Health Therapists, Child Psychiatrists, Child Psychologists, Medical Assistants, Medical Case Managers and Clinic Coordinators. Clinics may be contacted directly at:
Albuquerque High
244-1330
East San Jose Elementary
244-0334
Highland High School
256-3363
Manzano High School
253-0012
Van Buren Middle School
256-2555
Washington Middle School
248-1116
To improve the health of teens and young adults, the Division of Adolescent Medicine conducts research across the full spectrum of pediatrics. Some of our projects include:
Assessing screening, brief intervention and referral to treatment for substance abuse (funded by the Hilton Foundation)
Evaluating the effectiveness of motivational interviewing to prevent and treat obesity in adolescents (funded by National Institutes of Health)
Conducting pediatric clinical trials through a multi-state network on areas of asthma, neonatal opioid withdrawal syndrome, and obesity (funded by the National Institutes of Health)Research team members partner with other investigators and organizations to conduct studies related to:
HPV vaccine adoption (supported by National Institutes of Health)
Immune response to Chlamydia trachomatis infection (supported by National Institutes of Health)
Lesbian, gay, bisexual, transgender and intersex wellness (supported by National Institutes of Health)
Teen pregnancy prevention (supported by Department of Health and Human Services)
Community food security (supported by Academy of Nutrition and Dietetics)
Diagnosing malnutrition in hospital settings (supported by Academy of Nutrition and Dietetics)
Improving access to nutrition services (supported by Academy of Nutrition and Dietetics)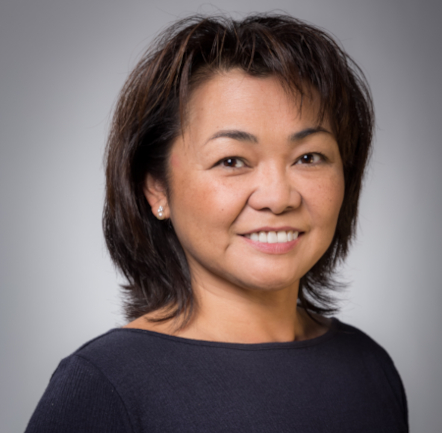 Division Chief
Alberta Kong, MD, MPH is a Pediatrician, Board Certified in Adolescent Medicine.  She has been the Chief in the Division of Adolescent Medicine since 2017.  Her clinical and research interests include adolescent behavioral weight management, prevention of type 2 diabetes, sexually transmitted infections, and HPV vaccine uptake.  For her full bio, please visit the Department of Pediatrics Faculty Directory.
Are you a patient looking for care?