Staying Connected in a Pandemic
The UNM Prevention Research Center (PRC) finds ways to stay connected during the COVID-19 pandemic. Continuity, sustainability, and collaboration are three of the core values of community-engaged research and practice.
Zuni ESPH
In September 2020, approximately 570 students who attend Shiwi Ts'ana Elementary School participated in the 4-week Eat Smart to Play Hard (ESPH) program.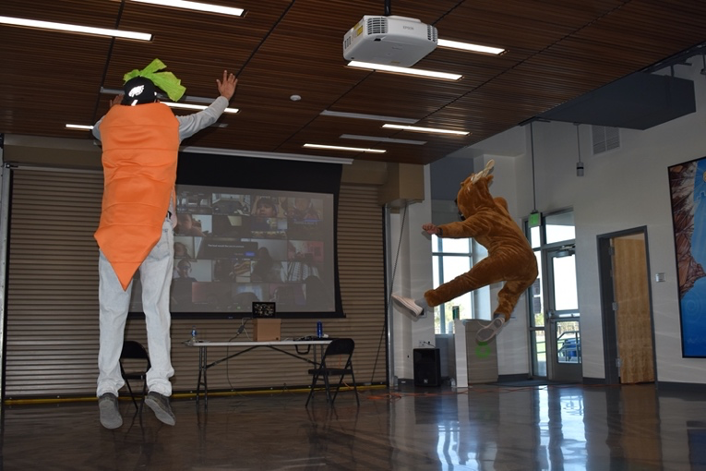 NDI Evaluation
UNM PRC Evaluation Finds that Children Participating in National Dance Institute of New Mexico's Advanced Training Programs Show Greater Proficiency in Math, Reading and Science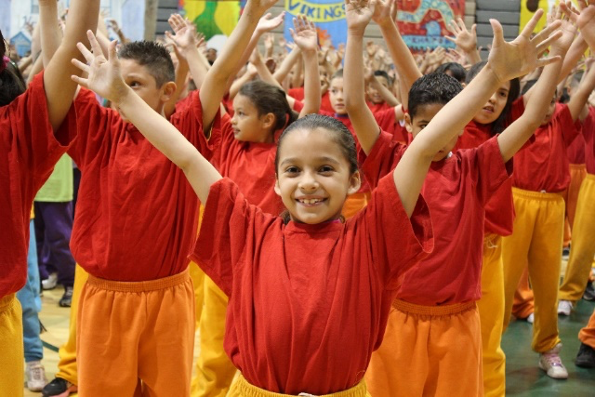 Painted Crosswalks
VIVA Connects, the National Park Service and NM Department of Health teamed up with the City of Española to complete a walkability audit of the historic, westside of town.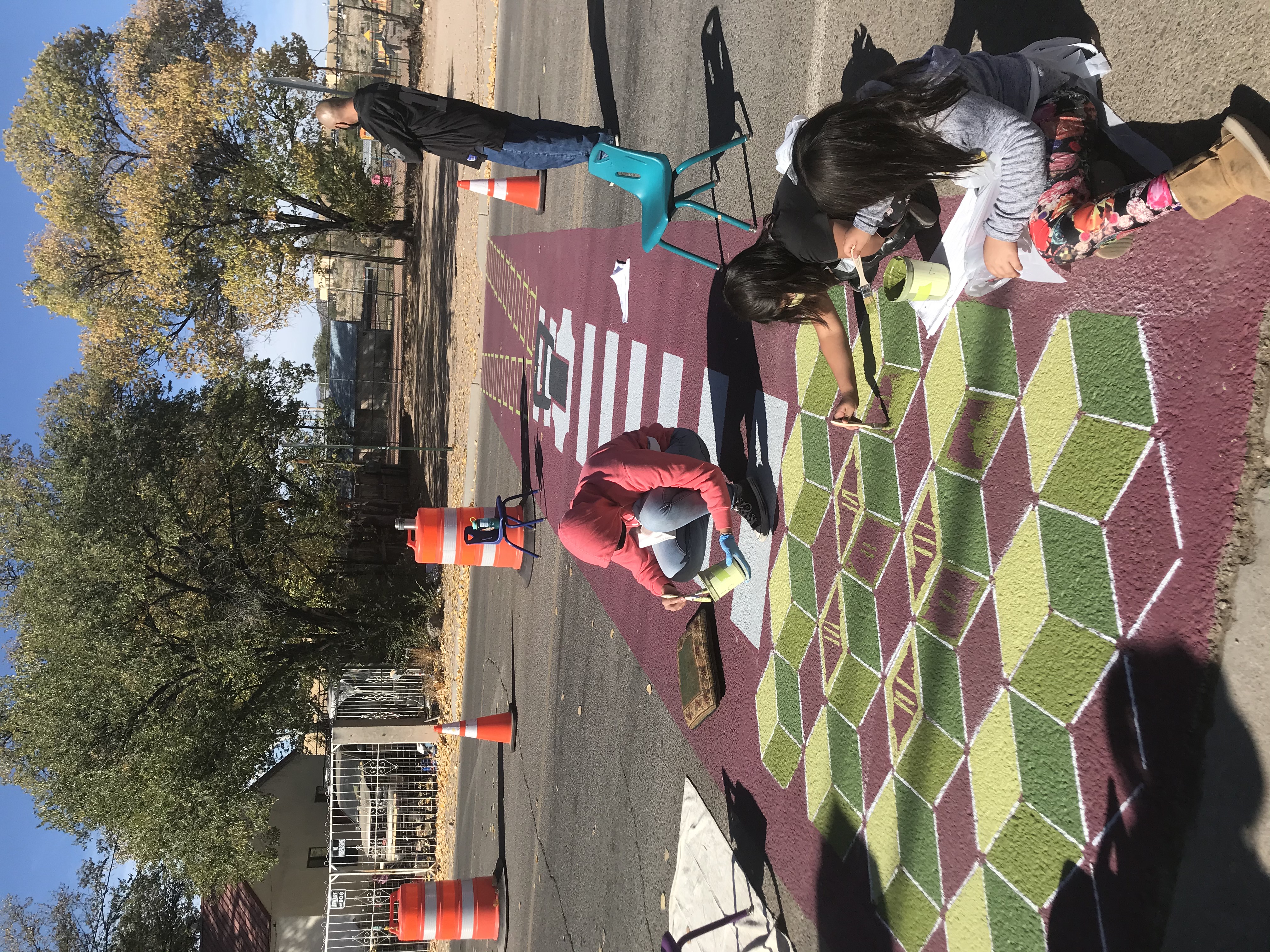 Silver City Boston Hill Trail Signage
The Boston Hill Trail Signage and Trail Expansion project is facilitated by multiple members of the Gila Trails and Open Space Coalition (GTOSC) and the Town of Silver City Trails and Open Space Committee (TOSC). Trails are color-coded on the maps, correlating to colored trail markers with directional stickers and the new Boston Hill logo, on each trail marker. The newly created Blue Loop provides an internal loop of the Boston Hill Open Space – there is user access to the Blue Loop from each trailhead.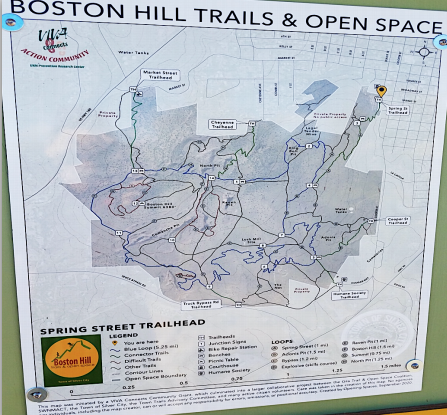 America Walks
America Walks awarded Sheldon Benally a Fellowship for their Walking College program, which is designed to build the capacity of local advocates to increase walking and expand walkability in their communities.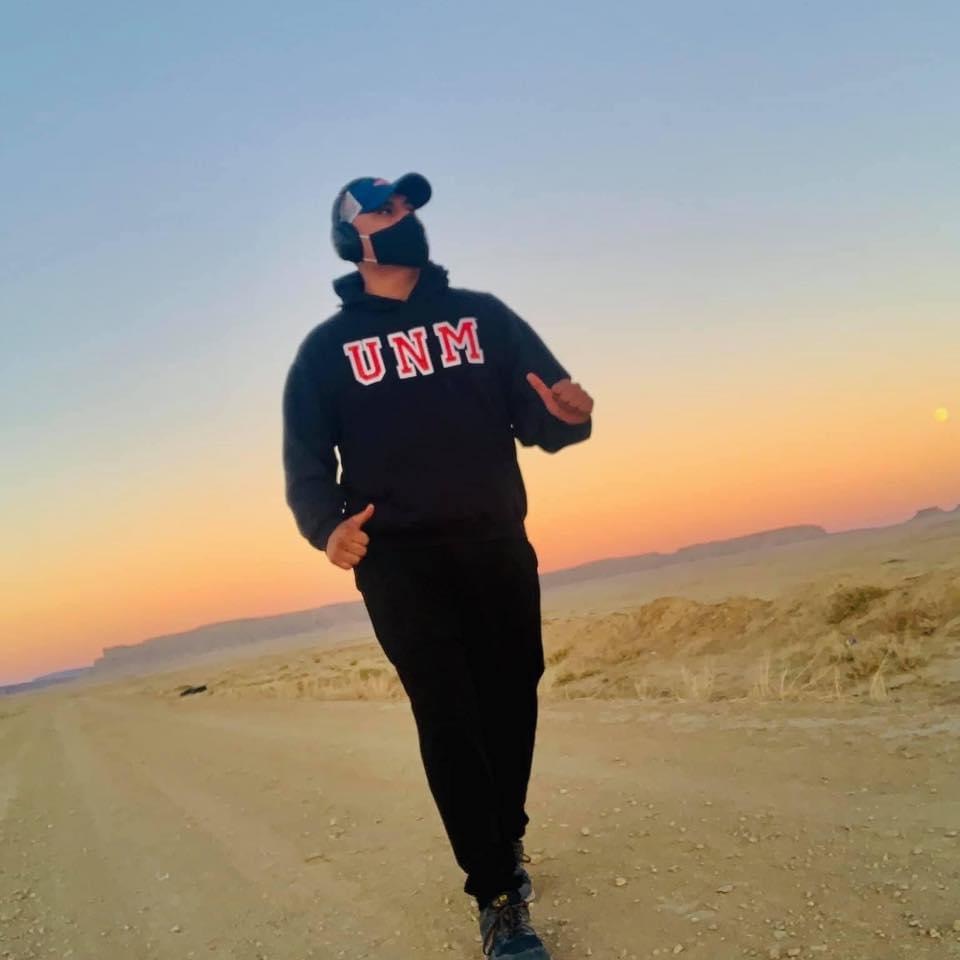 Pediatric Staff Award
Congratulations to Darlene Lucero, Accountant 3 at the UNM PRC, for winning one of the 2020 Department of Pediatrics Staff Awards. Darlene was nominated for her dedication and commitment to the Center demonstrated by her willingness to work early mornings, evenings and weekends to ensure that the accounting for all of the Center's projects is accurate and timely. She has also implemented new strategies for tracking Center projects and action items. We are happy to have her on our team. The award comes with a certificate and $1,000. Congratulations Darlene!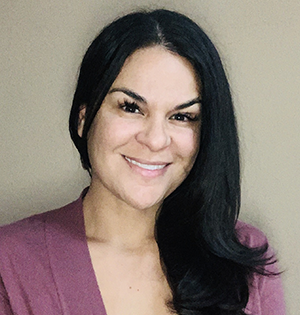 Pediatric Faculty Service Award
The UNM PRC congratulates Dr. Theresa Cruz, Deputy Director, on her recent Faculty Service Award from the UNM Department of Pediatrics. Dr. Cruz was recognized for her Outstanding Work in Advocacy which includes her efforts to improve policies and systems that support early childhood home visiting programs and her research to study school policies and programs that can protect against multiple forms of violence. Congratulations Theresa!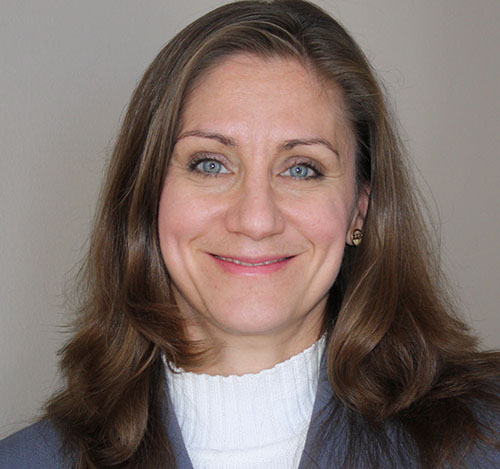 Recent Publications
Carmody M, Cruz TH, Soto Mas F, Qeadan F, Handal AJ. (2020) Violence and the Academic Lives of College Students at the Intersection of Race/Ethnicity and Sexual Orientation/Gender Identity. Journal of Interpersonal Violence. doi.org/10.1177/0886260520958654
Rexing CJ, Hohl BC, Johnson RM, Ramirez MR, Carlson KF, Garretson M, Cruz TH. (2020) We must do better science: addressing racism to improve health and safety for all people. Injury Prevention, 26:502-503. doi: 10.1136/injuryprev-2020-043941
Cruz TH, Borrego M, Page-Reeves J. (2020) Increasing the number of underrepresented minority behavioral health researchers partnering with underresourced communities: lessons learned from a pilot research project program. Health Promotion Practice. doi:10.1177/1524839920907554.
Hess, J.M. & Davis, S.M. (2019) "Increasing community-level social support for physical activity in a rural community in the rural Southwestern United States. Journal of Public Health. https://doi.org/10.1007/s10389-019-01085-1 cannot find PMCID
Hess, J.M., Lilo, E., Cruz, T.H., Davis, S.M. (2019). Perceptions of water and sugar-sweetened beverage consumption habits among teens, parents and teachers in the rural Southwestern United States. Journal of Public Health Nutrition. Published online March 8, 2019. https://doi.org/10.1017/S1368980019000272. PMCID:PMC6553465
Davis, S., Cruz, T., Hess, J.M., Kozoll, R., & Page-Reeves, J. (2017). Implementing Physical Activity Recommendations in a Rural Community through a Community-University Partnership. Progress in Community Health Partnerships 11(12): 149-159. DOI: 10.1353/cpr.2017.0019. PMCID: PMC5526092.
Events
Noon Conferences: Join us every other Wednesday from 12:00-1:00-- contact Linda Beltran for Zoom connection information