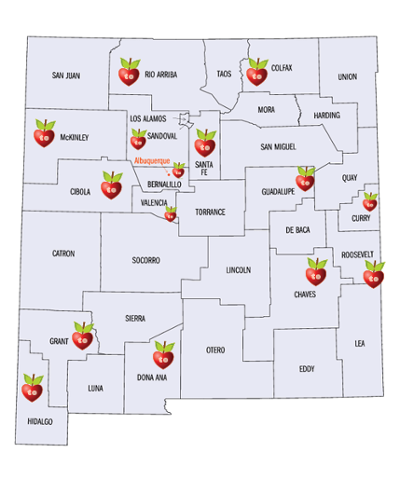 Eat Smart to Play Hard (ESPH) is an elementary school campaign developed using social marketing and designed to increase fruit and vegetable consumption among 8- to 11-year old children.  
The ESPH program aims to reduce obesity and prevent chronic disease in children, families, schools, and communities across New Mexico by making it enjoyable and fun to eat healthy and exercise. The program is available in English and Spanish and includes: 
Student materials
Parent Engagement 
Training and school support
Fun Day event   
Promotion
Over 10,000 students in 15 counties throughout New Mexico have participated in Eat Smart to Play Hard. Students in grades 3-5 are encouraged to make delicious, simple recipes and complete fun activities at home with their families to earn prizes. Any NM school with over 50% of the students receiving free and reduced lunch qualifies for ESPH.
All students that participate in ESPH receive a: 
Fun book: a tracking booklet with weekly recipes and activities for students to do with their families. 
Prizes: infused water bottles, magnets, sport backpacks, and more prizes are earned for completing the recipes and activities in the fun book.  
Fun Day event
Eat Smart to Play Hard Community Events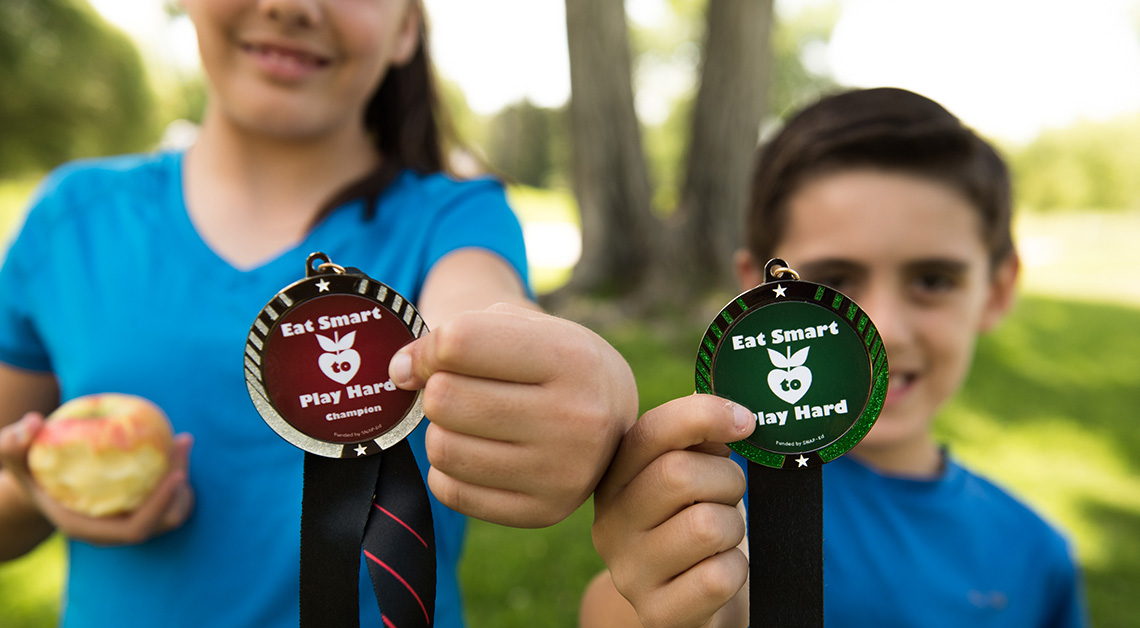 ESPH medals for completing the program.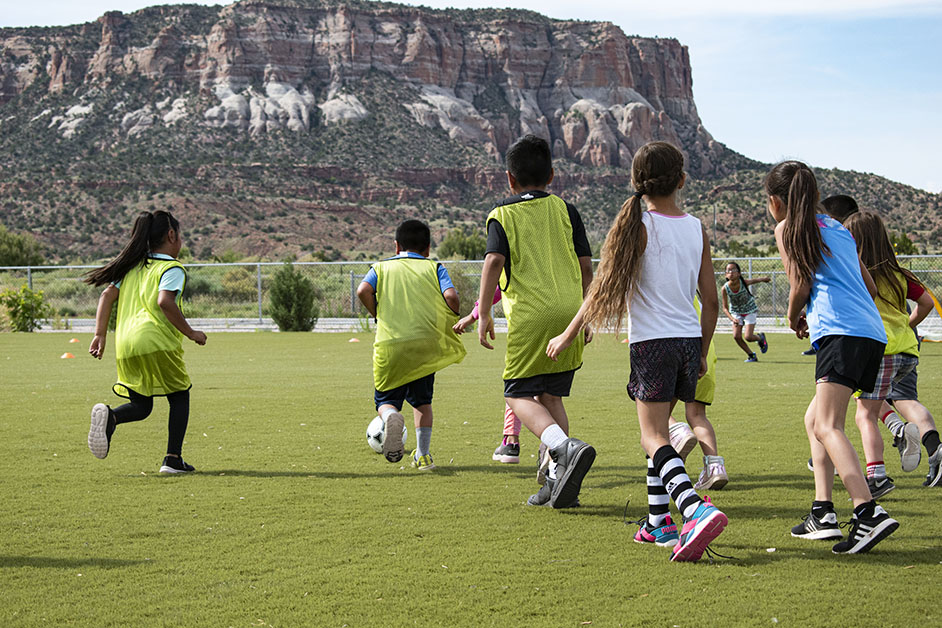 Students playing soccer at the Zuni Youth Enrichment Project in Zuni, NM.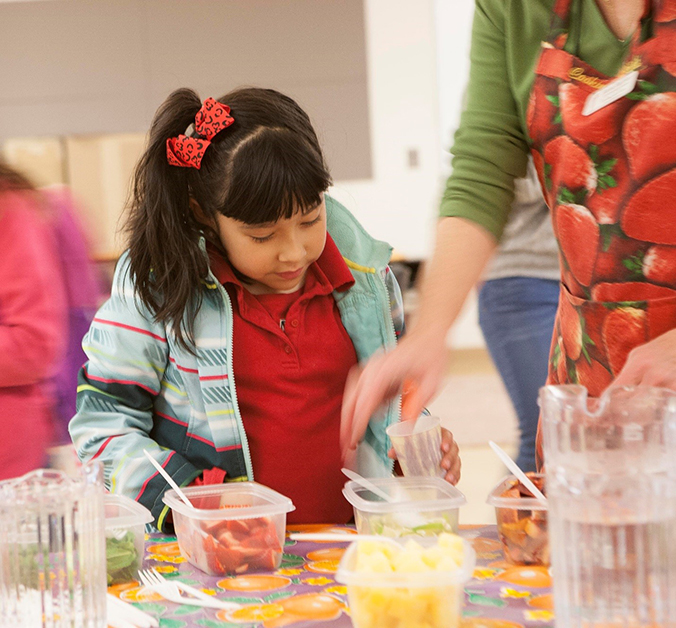 Students making infused water at Fun Day.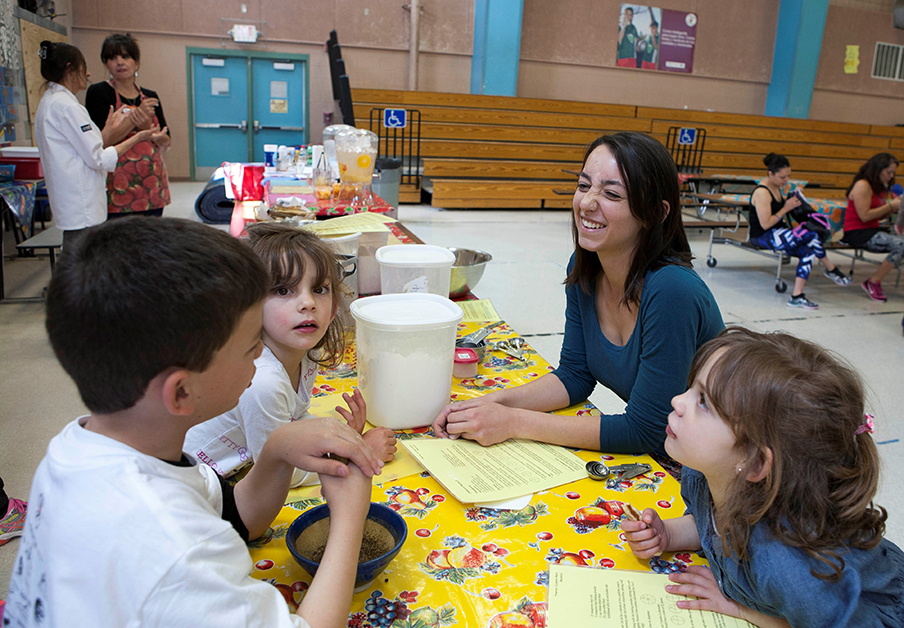 Community nutrition event.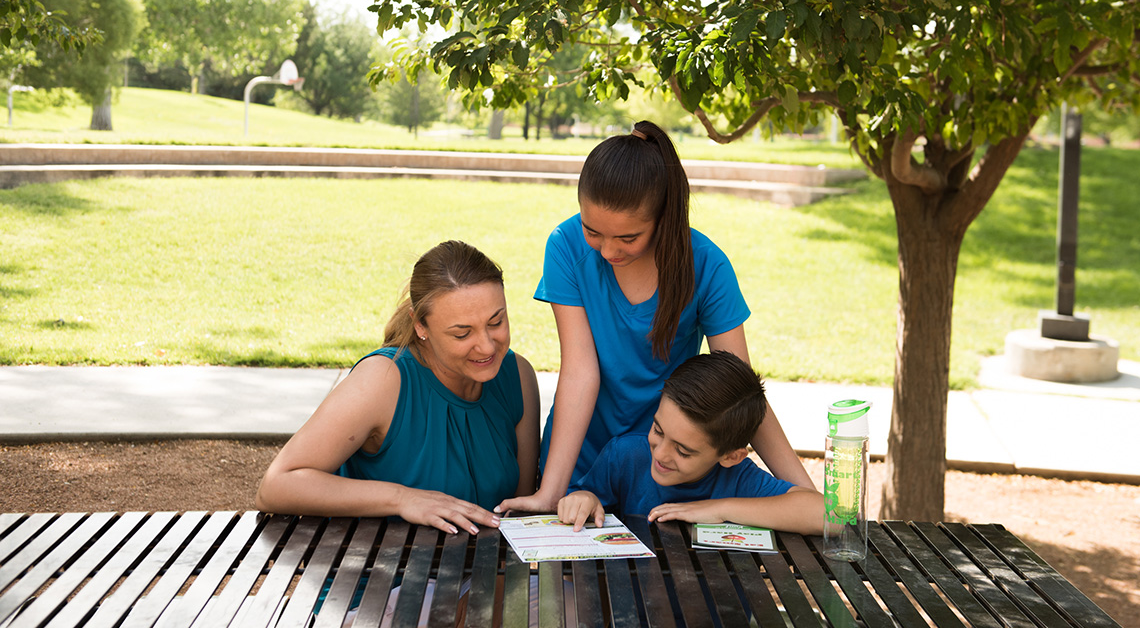 ESPH parent involvement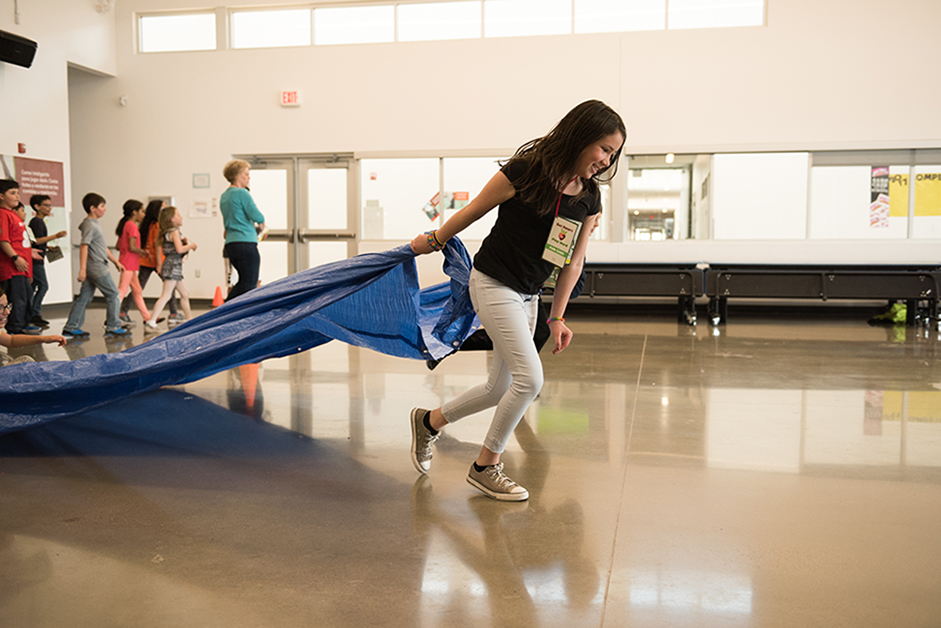 Fun Day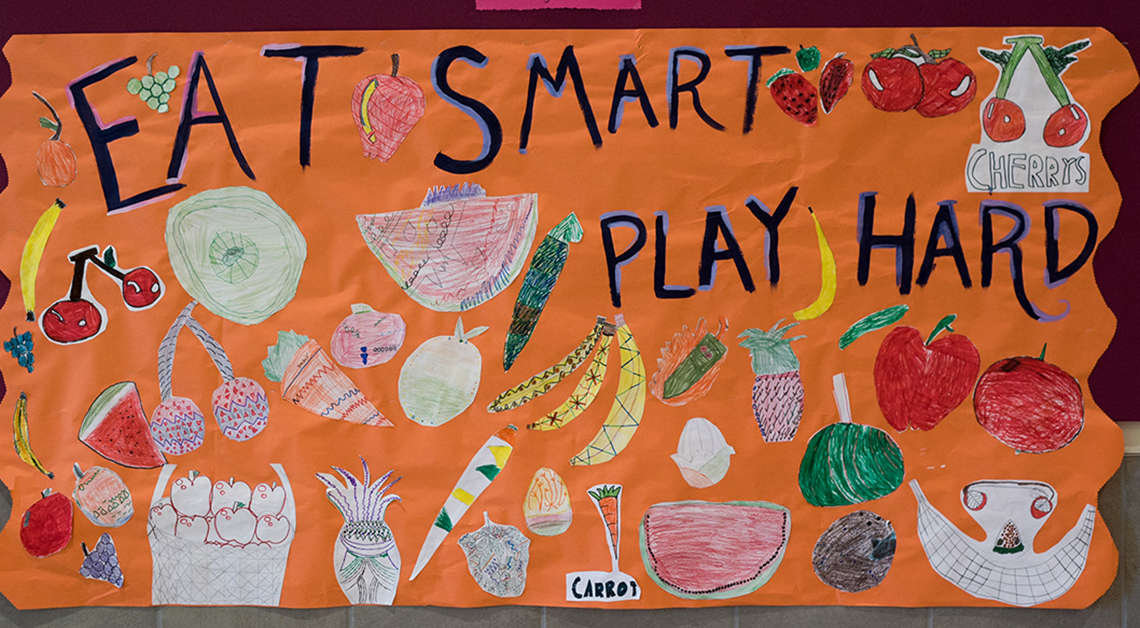 An ESPH banner made by students.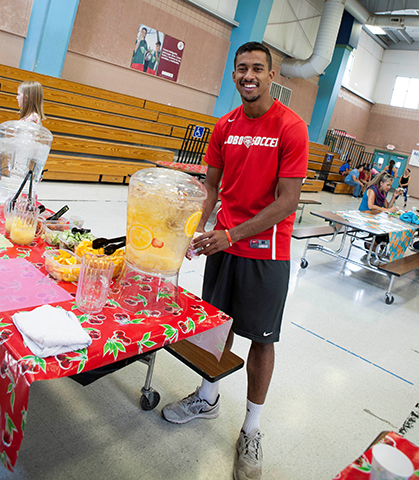 UNM Lobo soccer play supporting an ESPH Fun Day.
Learn how to play Eat Smart to Play Hard! Watch the video below.   
This project is funded through the USDA, and is subject to The USDA Nondiscrimination Statement. This institution is an equal opportunity provider.