Division of General & Gastrointestinal Surgery
The Division of General Surgery provides the highest level of accredited expertise in general surgical procedures. Our program supports the mission and vision of the University of New Mexico by providing the best general surgical care available to all members of our population through excellence in surgical care, research, and education. Our program strengths include: 
Trauma/critical care
Laparoscopic surgery (including gallbladder, hemorrhoid, hernia, and colorectal surgery)
Oncologic surgery (including breast biopsy/surgery)
Pediatric surgery
Vascular surgery
Appendectomy
Varicose vein surgery
Through our expert surgeons, faculty, and researchers, our patients gain access to the newest treatment modalities available. This includes clinical trials for new treatments and cutting-edge surgical techniques not available elsewhere in the state.
Residency in General Surgery
The University of New Mexico General Surgery Residency Program graduates five chief residents per year. These future surgeons gain exposure to varied, leading-edge surgical experiences in both community and university hospitals.
 
Roughly half of our graduates become general surgeons in community and academic practices. Half pursue fellowships, often securing positions in pediatric surgery, trauma/critical care, plastic, and colorectal surgery. Our residents are set up for success on the American Board of Surgery's qualifying and certifying examinations.
 
Our surgery residents learn from a wide variety of cases across a diverse patient population. As New Mexico's only Level 1 Trauma Center, UNM Hospital provides residents with a robust experience in trauma, burns, and emergency cases. Residents rotate to a variety of hospitals including UNM Health facilities, the Veterans Affairs Medical Center, Lovelace Medical Center, and Presbyterian Hospital and Saint Vincent Hospital in Santa Fe.
Ready for an adventure? Begin your medical career at UNM.
Join the best faculty and surgeons in New Mexico—and the nation—as one of our select residents. You will have access to multidisciplinary academic medical expertise as you treat a diverse population unlike any other in the U.S.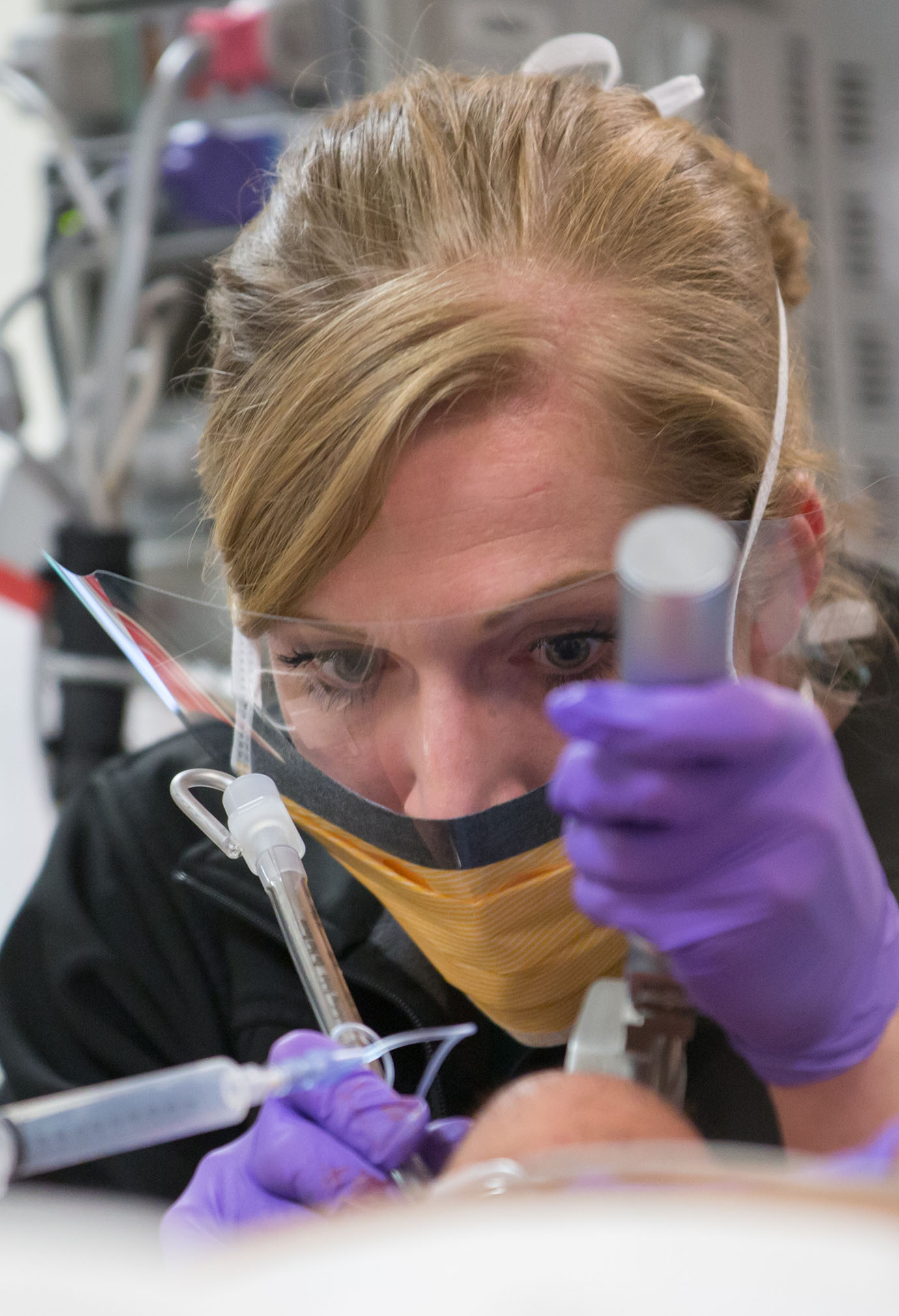 Division of General & Gastrointestinal Surgery
Interim Division Chief, Coordinator & Nurses
Edward Auyang
Department of Surgery
1 University of New Mexico
MSC10 5610
Albuquerque, NM 87131-0001
505-272-8013
Jessica Blea
505-272-8013
Clinical Nurse Coordintor
Christina Gabaldon, RN
505-272-9487
Bariatric Nurse Coordinator
Joanna Rubi, RN, BSN
505-272-6191