Division of Vascular Surgery
The Division of Vascular Surgery at the University of New Mexico School of Medicine is the largest group in New Mexico solely dedicated to the practice of vascular surgery. The division is committed to improving the lives of patients with arterial and venous conditions, at the same time training the next generation of vascular surgeons.
Excellence in Vascular Surgical Care, Education, and Research
Our vascular team of faculty and surgeons devotes research efforts to better patient outcomes by working with community vascular specialists, cardiologists and cardiac surgeons, radiologists, rehabilitation specialists, scientific researchers, and computer and data scientists. These collaborations help provide better outcomes for patients and leaps forward in the treatment of vascular disease. 
Major areas of interest for our faculty and researchers include: 
Vascular Stenting
Carotid Artery Disease
Endovascular Surgery
Fibrinolytic Therapy
Transfemoral Repair of Aortic Aneurysms
Non-Invasive Vascular Evaluation
Thrombolytic Therapy
Thoracic Outlet Syndrome
Lymphedema 
Training the Next Generation of Vascular Surgeons
Our Vascular Division trains exemplary medical leaders who are prepared to succeed in vascular surgery clinical and academic careers. 
Our vascular surgery practice is based at The University of New Mexico Hospital (UNMH), the tertiary referral hospital for New Mexico, and the state's only Level I trauma center. Our hospital is also the main training site for the UNM School of Medicine. Teaching medical students and General Surgery Residency is an integral part of our mission in the Division of Vascular Surgery.
Ready for an adventure? Begin your medical career at UNM.
Join the best faculty and surgeons in New Mexico—and the nation—as one of our select residents. You will have access to multidisciplinary academic medical expertise as you treat a diverse population unlike any other in the U.S.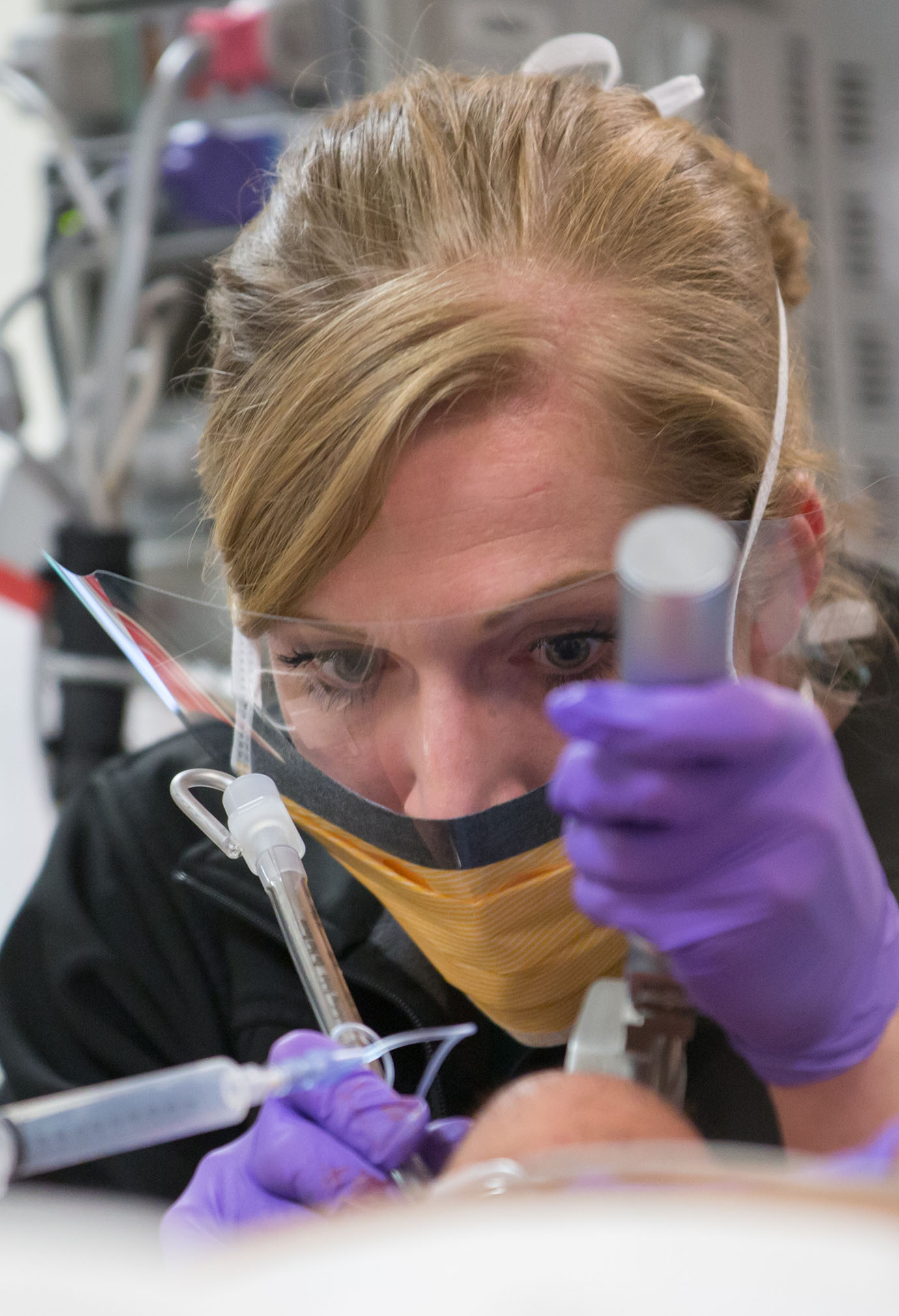 Division of Vascular Surgery
Division Chief & Coordinator
Muhammad A Rana
Department of Surgery
1 University of New Mexico
MSC10 5610
Albuquerque, NM 87131-0001
505-272-5850