Meet Our Team
Diana Martínez, MPH – Learning Environment Office Director
Emma Naliboff Pettit, MA – Assistant Director
Joanna Fair, MD, PhD – Senior Associate Dean of Graduate Medical Education and DIO
Felisha Rohan-Minjares, MD – Assistant Dean for Undergraduate Medical Education
John Paul 'J.P.' Sánchez, MD, MPH – Director of Learning Environment Fellowship
Joyce Pang, MD – General Surgery Fellow (PGY-3)
Lynn Lessard, MA – Program Coordinator
Roger Jerabek, MA –Systems Information Manager
Acknowledging Teaching Excellence Initiative
LEO wants to hear from you!
We are interested in collecting your stories about faculty members, residents, and fellows who have impacted or influenced you in a significant way. Please tell us about what those teachers did that resulted in an teaching excellence and how it changed you. Please help us recognize an exemplary teacher and/or learning experience!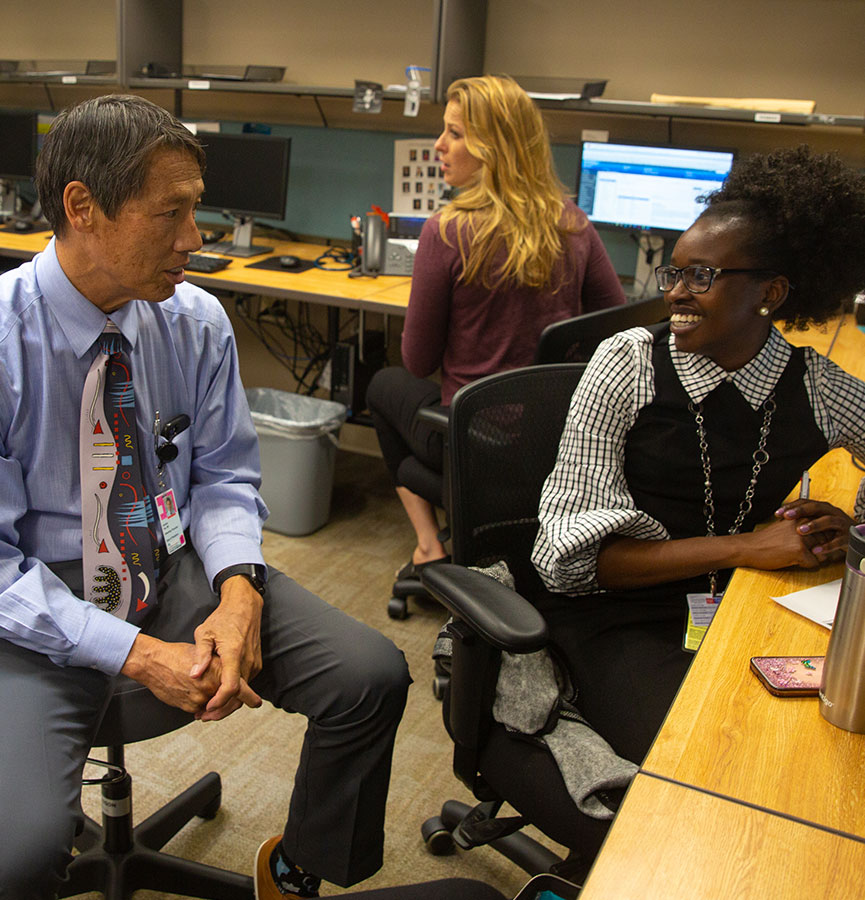 Links & Contact Info
Email
Phone
505.272.7867
Physical Address
Reginald Heber Fitz Hall, Rm 187
Mailing Address
MSC08 4720 1 UNM
Albuquerque, NM 87131
Are you a patient looking for care?