Jobs for Nurses
Our alumni near and far are some of the most desirable nurses for employers.  It's no wonder they are always looking to have Lobo Nurses join their organization.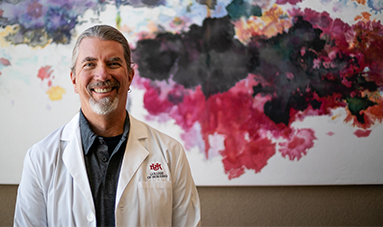 Join the Faculty
As a faculty member, you can help us fuel new thinking. Improve the quality of life for people everywhere.
Employers
Looking for UNM Nurse alums? Fill out form below to request your open job position be added to our website. 
We thank you for your interest. Please be aware, our audience consists of alumni who have graduated from the College with a BSN, MSN, Post Master's Certificate, DNP, and/or PhD. Therefore, we will only be posting positions that are applicable to them. If you have any questions, please contact the Director of Alumni Relations, Marlena Bermel at MBermel@salud.unm.edu or (505) 272-4438.
Earn Your Graduate Degree
It's time to take your nursing career to the next level.
Our graduate students define the care of New Mexico. They conduct ground breaking research. They even shape health policy. Not to mention, educate and lead the future of nursing. Taught and mentored by faculty who are leading the nation in nursing science.
Alumni Relations Contact
Director of Alumni Relations
Marlena Bermel, MBA
College of Nursing
Building Number 228 Office 346
1 University of New Mexico
Donate today, when our students need it most.