Visit Us
Look around. We know you won't want to leave. Our campus looks like New Mexico. There is no mistaking where you are when you're here. The architecture—the buildings we live, work and learn in. Unlike any other flagship state university anywhere, we live, breathe and embrace who we are and where we are.
Explore our Campus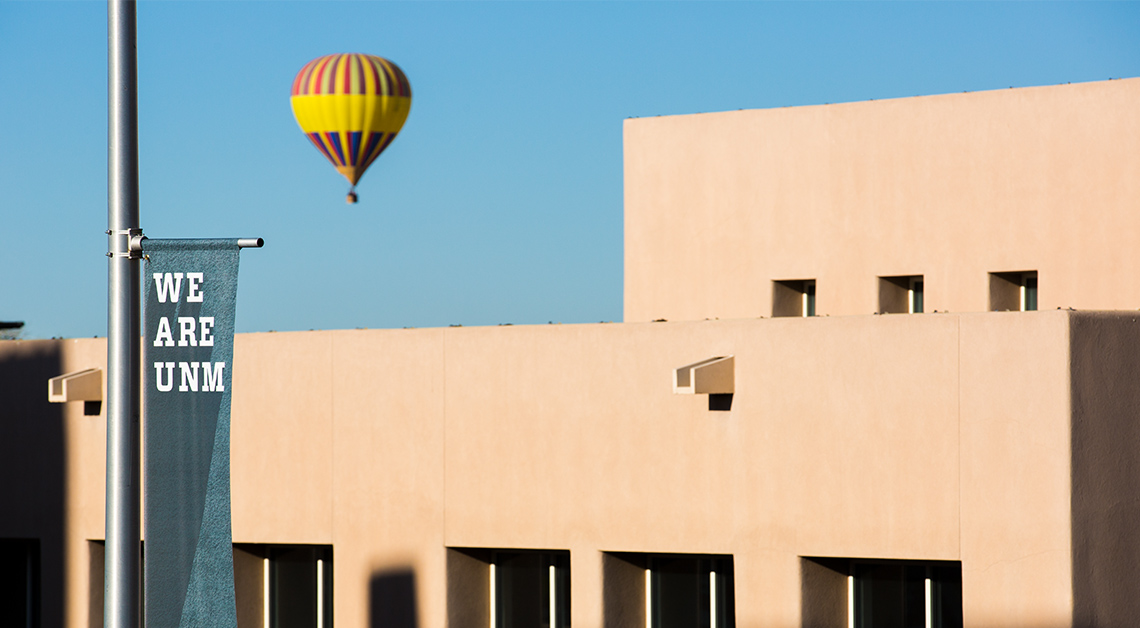 Start early in the morning on main campus  and look up. Spot a hot air balloon – or several. Where else would you get this view?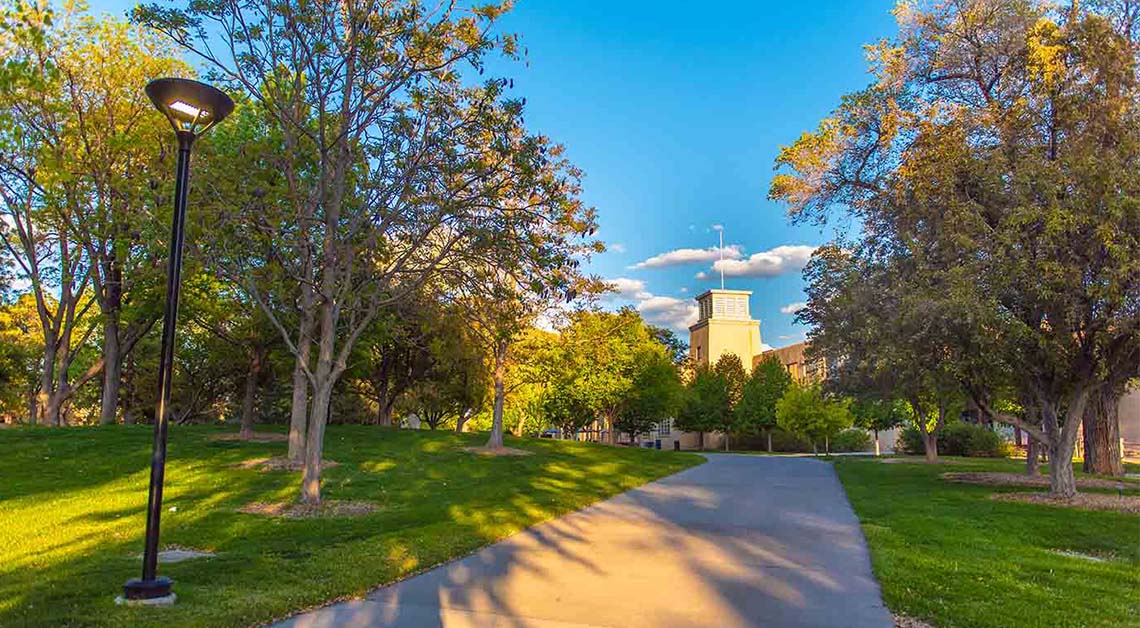 Take in all the beauty around you as you stroll through campus.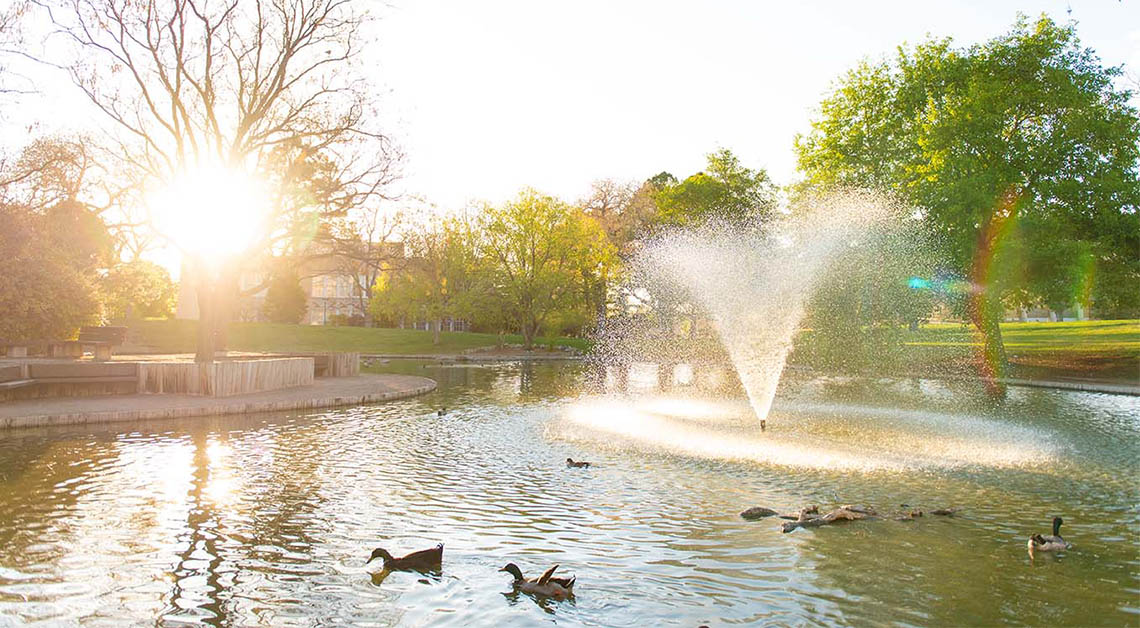 Stop at the duck pond. There is something for everyone – even the turtles.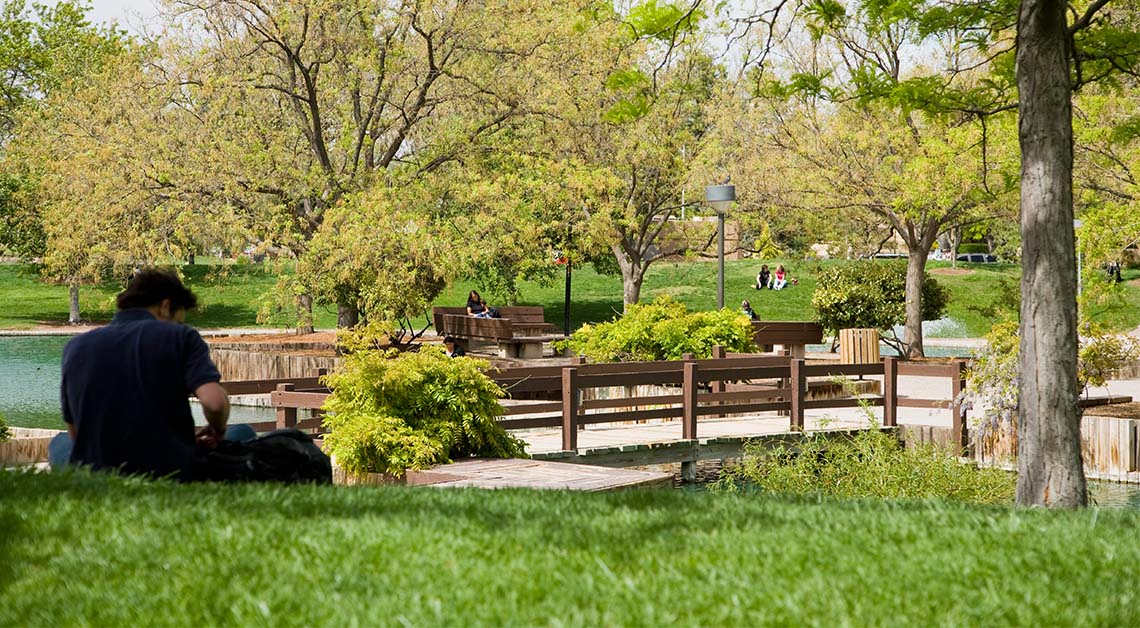 The duck pond is the ideal spot to catch up on some reading.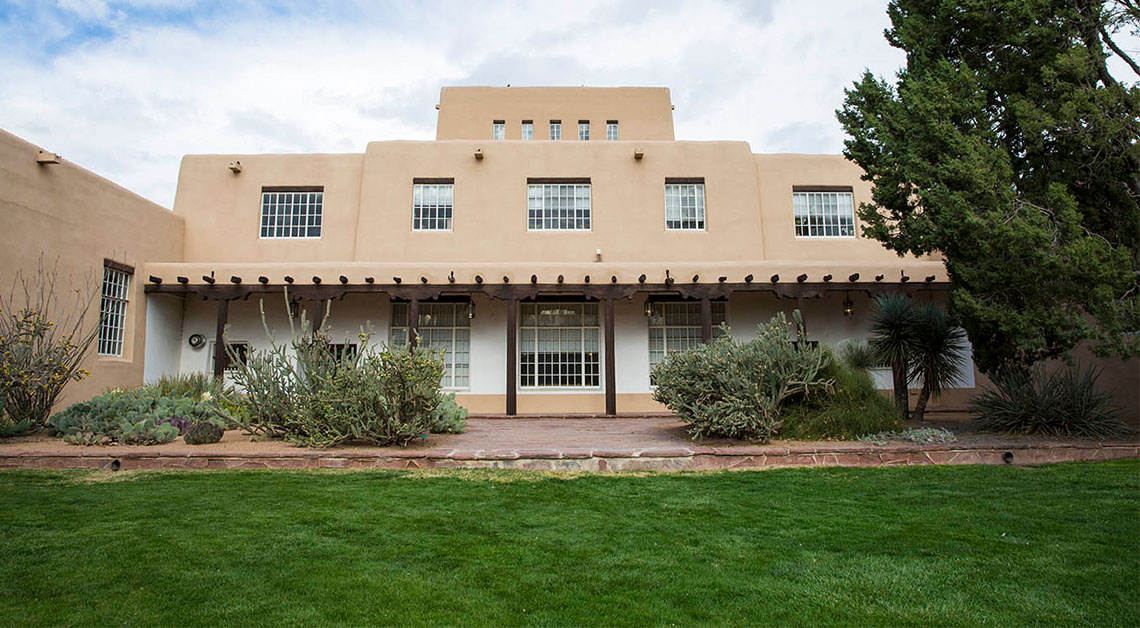 Find another luscious lawn outside of Zimmerman Library.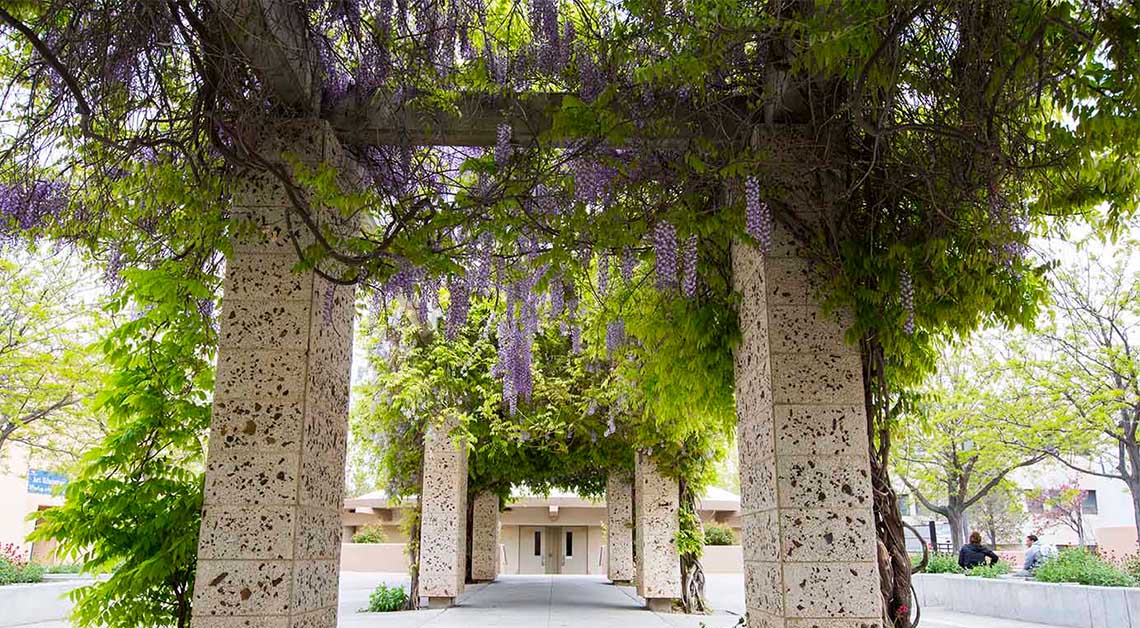 Take in all the inspiring beauty.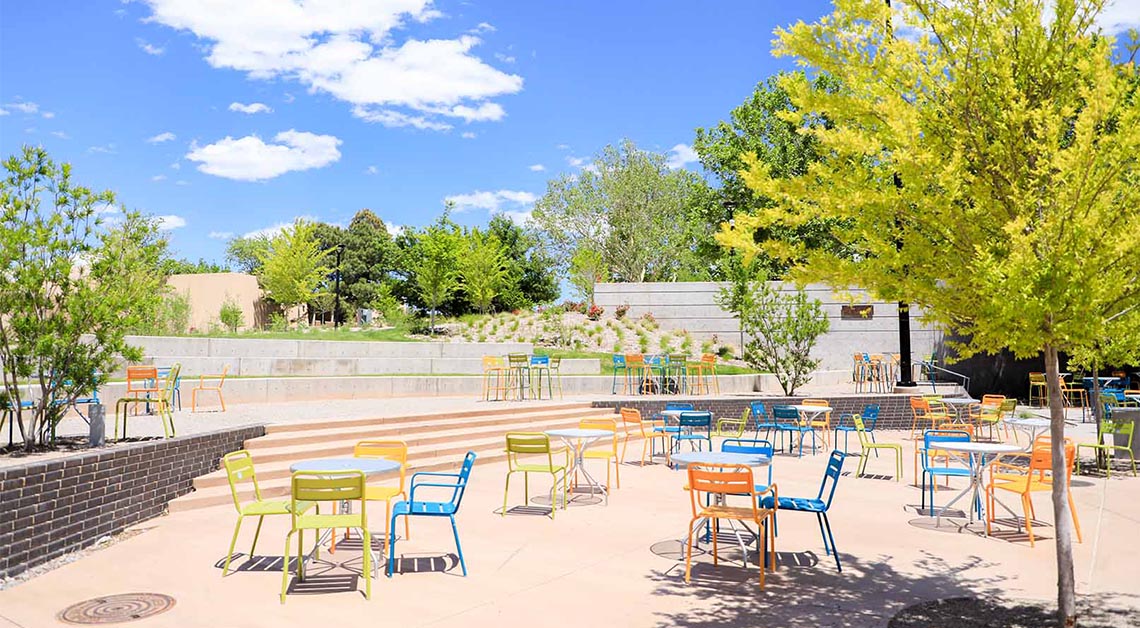 Colorful tables waiting for you at Smith Plaza.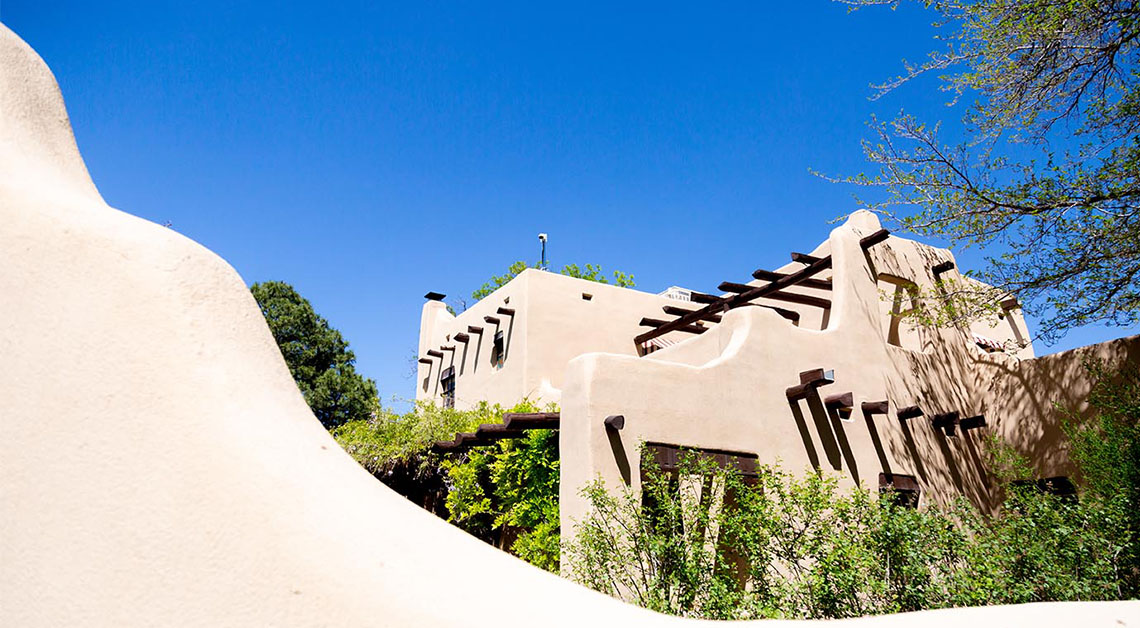 Have you ever seen skies so blue?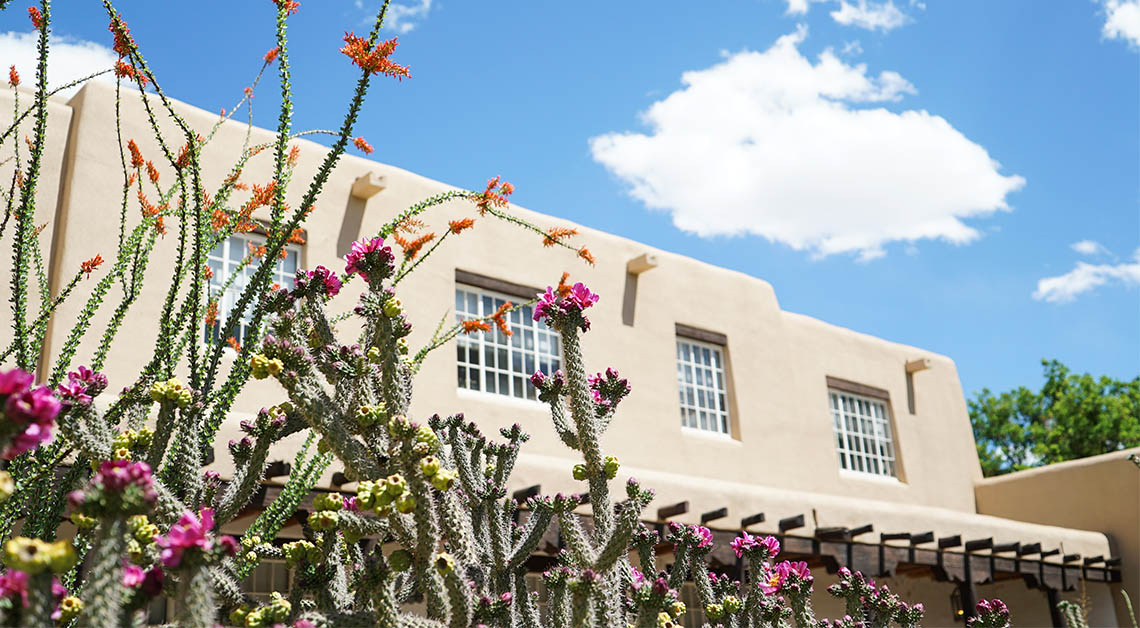 Smell the cactus flowers.
Stop by the Zimmerman Library for all your research needs. Take a break from the heat in quite indoor studying spaces.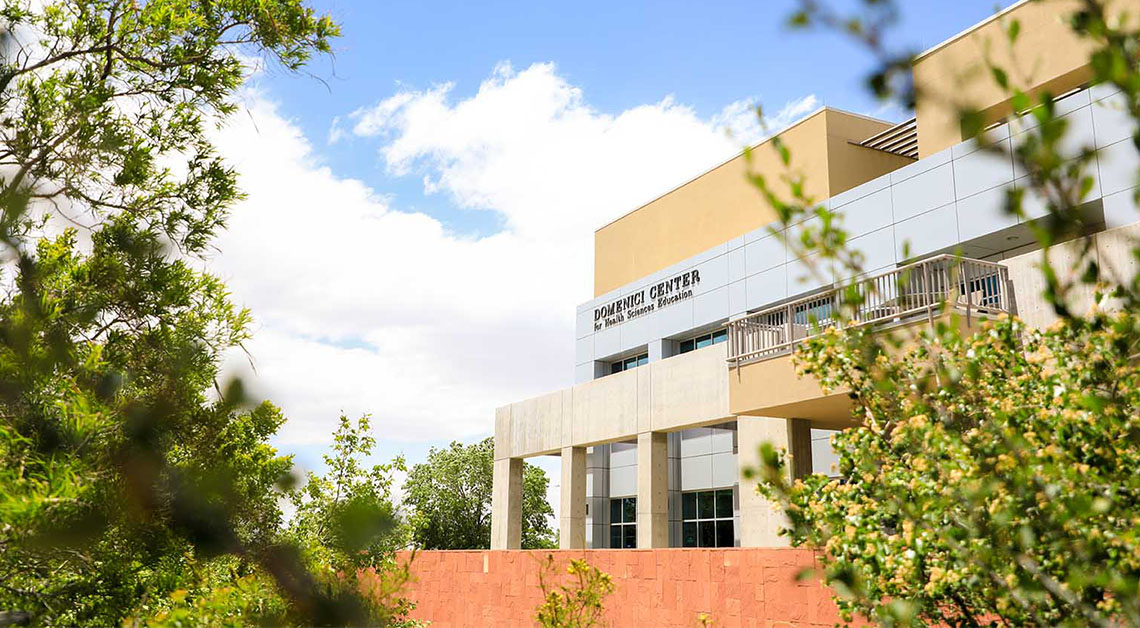 Head across the street to the Health Sciences campus. Visit the Domenici Center for Health Sciences Education.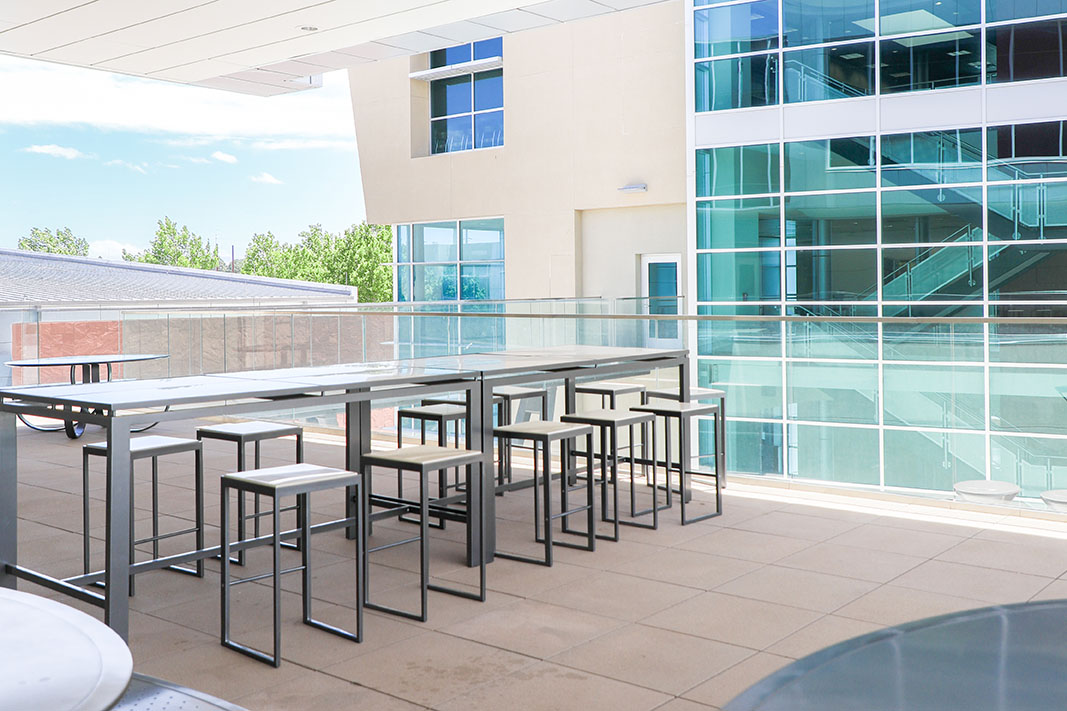 Take in the view on the patio at the Domenici Center for Health Sciences Education.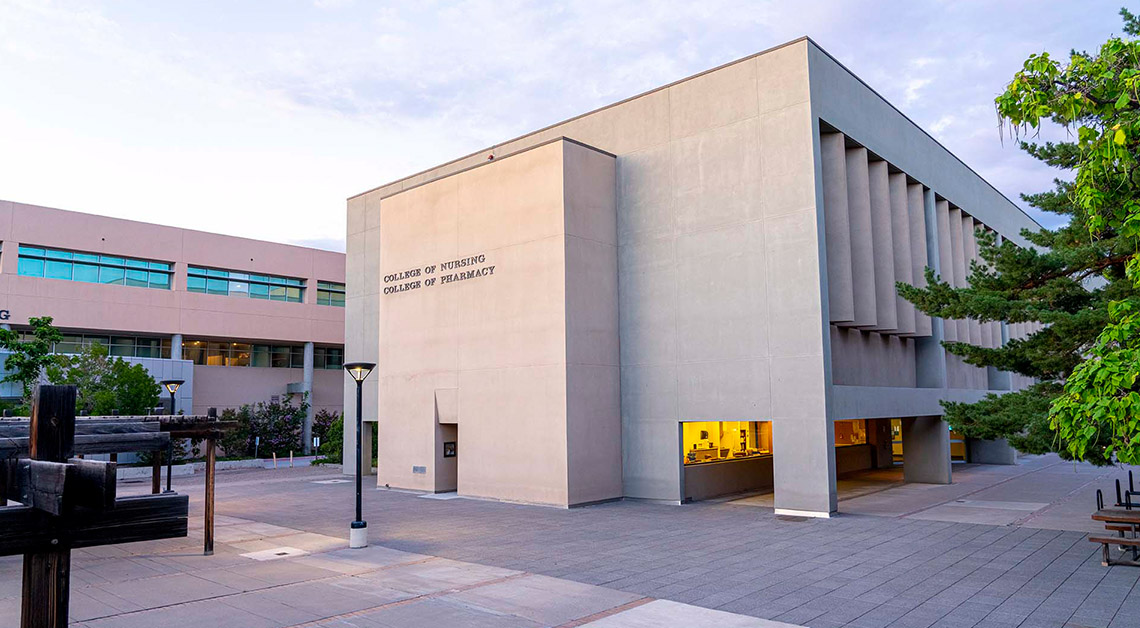 Stop by our building – Colleges of Nursing and Pharmacy building. Schedule an appointment or visit during advising office hours to learn more about our college.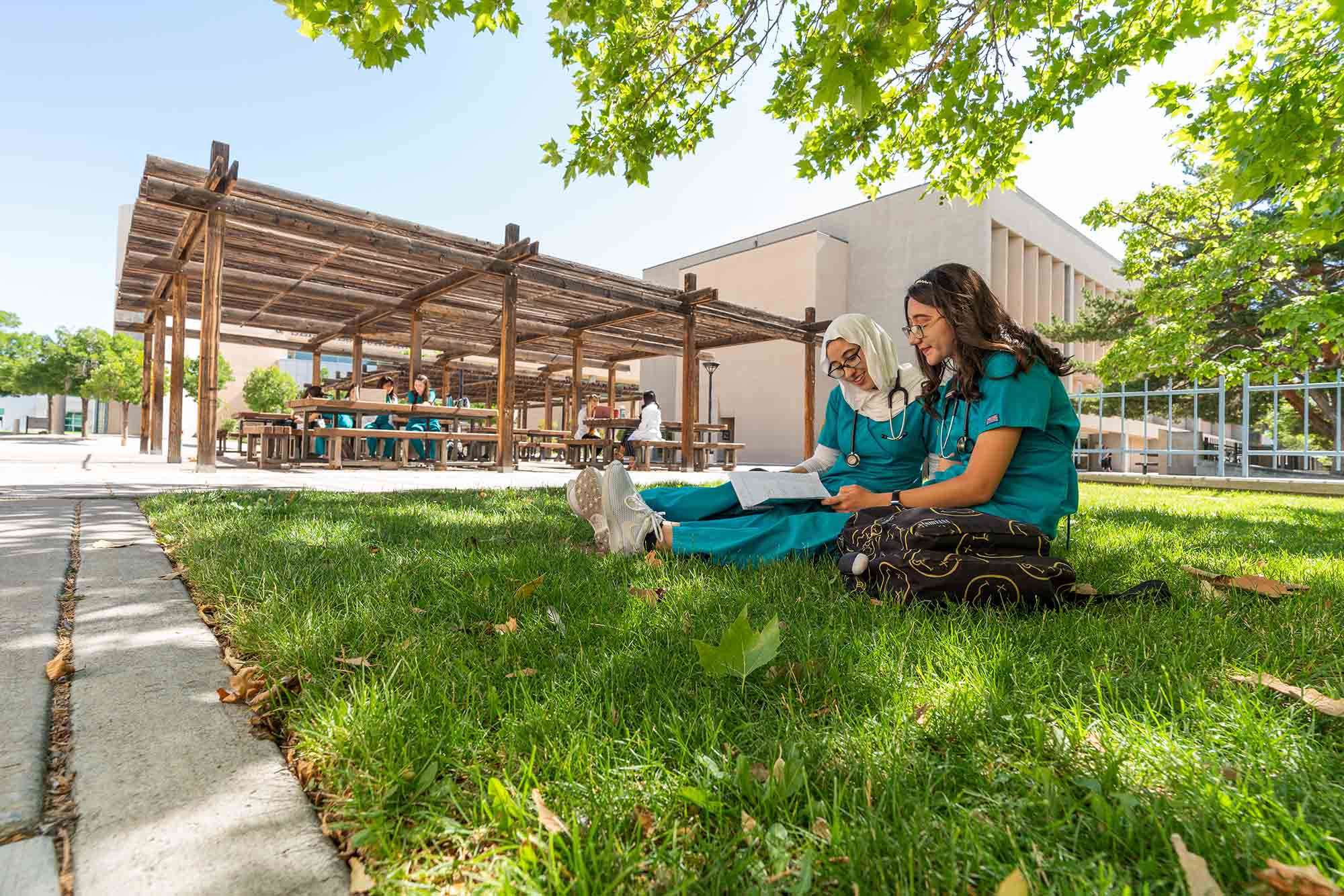 Step outside the College of Nursing and Pharmacy building and enjoy the shade.
The pergolas are the ideal location for some lunch.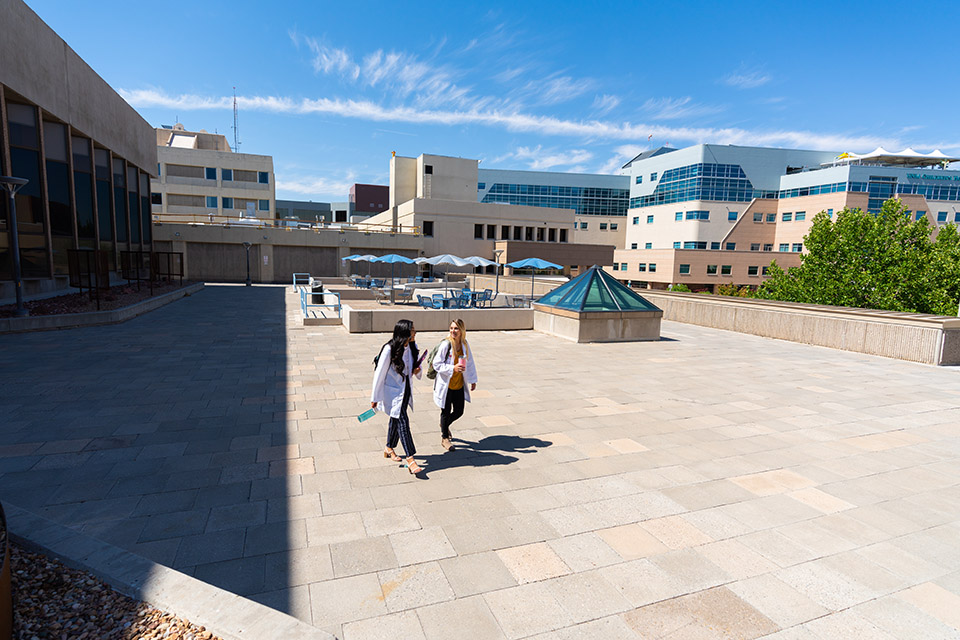 Continue walking around and you will find UNM Hospitals only steps away from the College or Nursing building.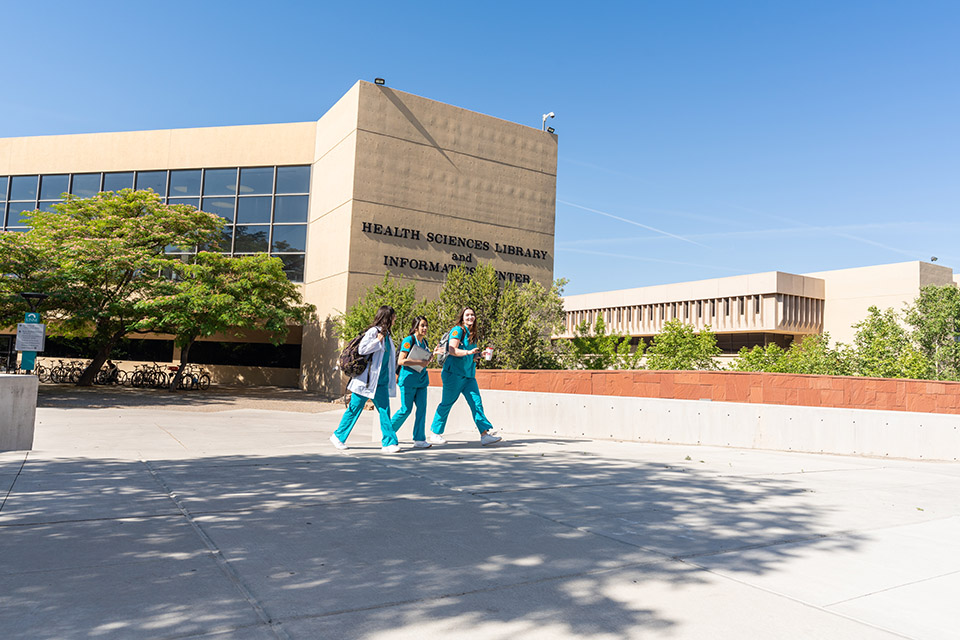 The Health Sciences Library and Information Center – is always around the corner and ready to meet your research needs.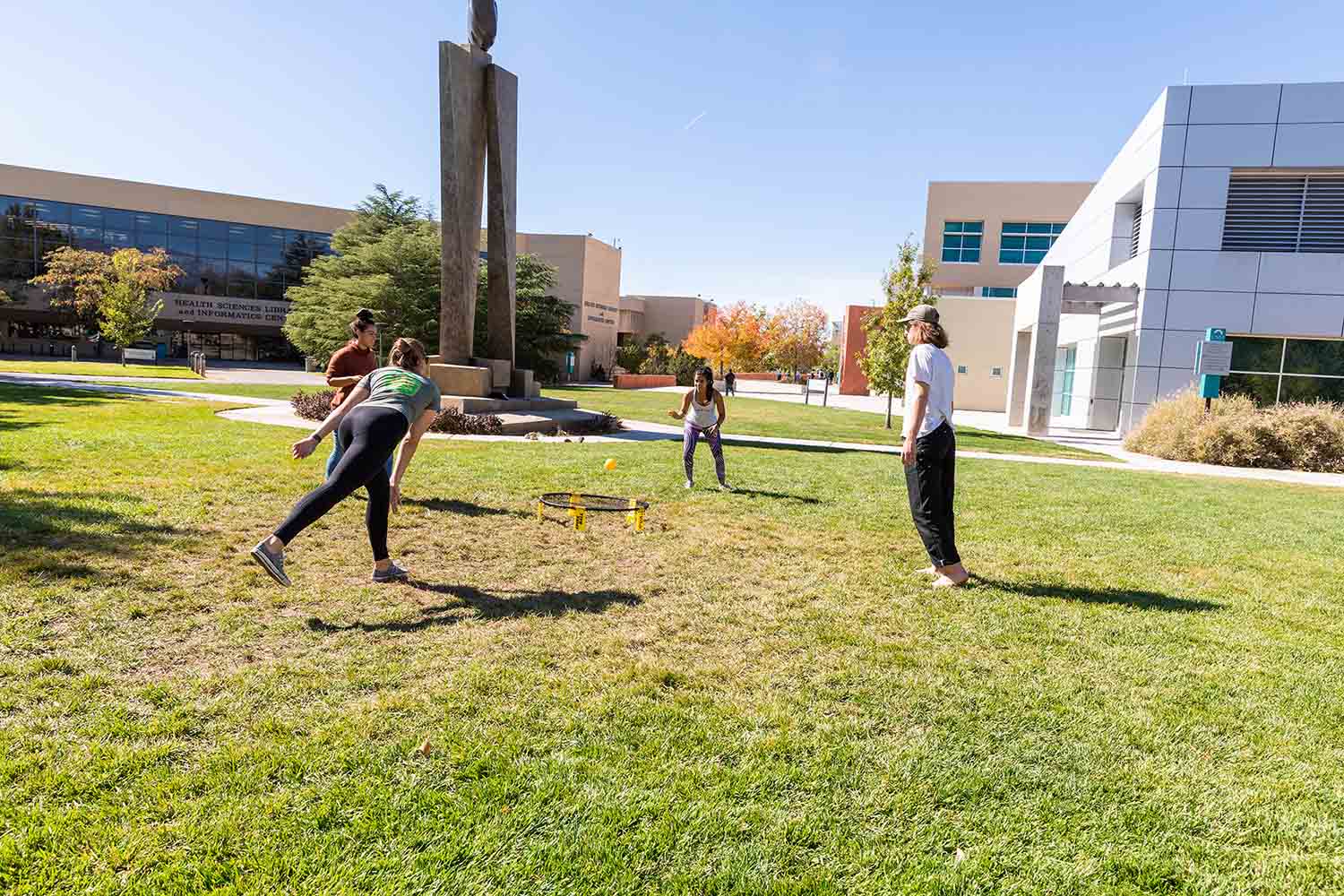 We work hard but wellness is important. Check out the students enjoying outdoor activities on the lawn between classes.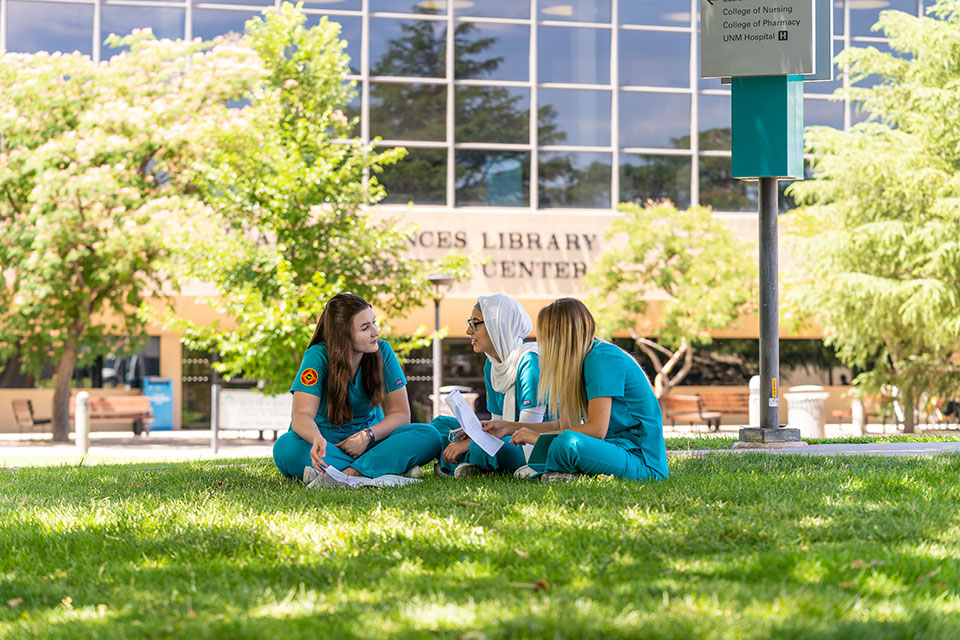 With 310 days of sun, it's always a good day to be outside – in the shade of course.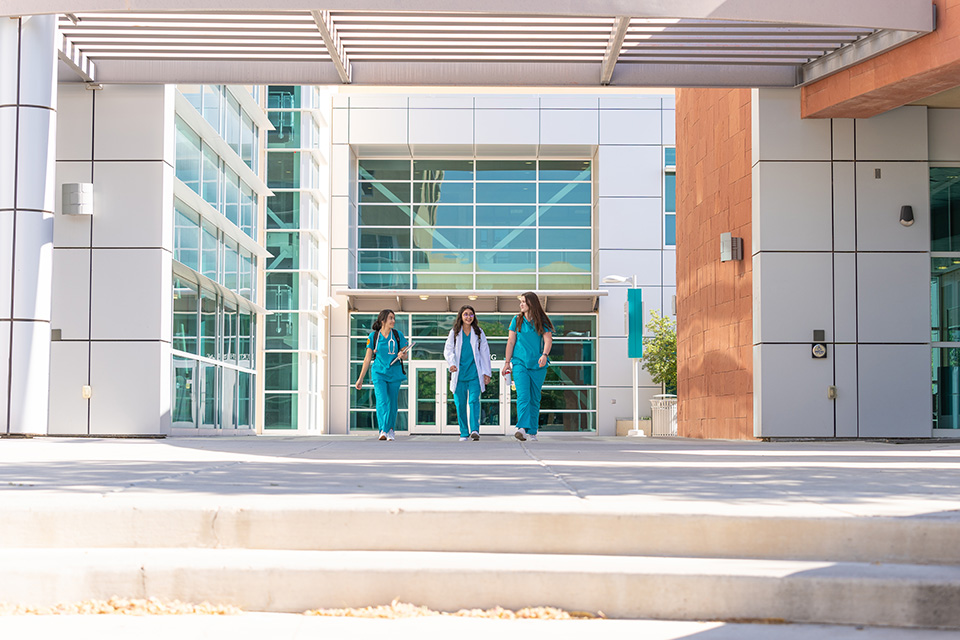 Enjoy visiting our campus. We cannot wait to see you there.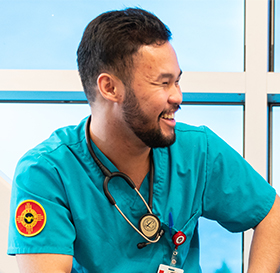 I'm really attracted to New Mexico and a lot of its rural environment. The dynamic sunsets and sunrises, the diversity in culture, and the food! I really hope to become a part of Albuquerque's community and contribute to it by becoming a nurse and helping other New Mexicans in what I can.
—
Kyle Ric Santos, RN
, BSN 2020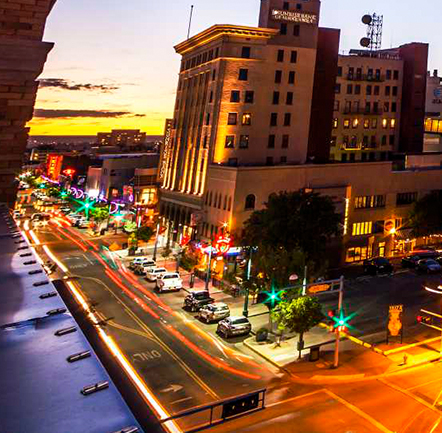 Visit Albuquerque
Live and learn in a historic city or an expansive mesa a mile above sea level. A city that's simultaneously cosmopolitan and soulful, urban and rural, and brimming with light and possibilities. This is Albuquerque.
New Mexico
Our location is rich in history and full of adventure and experiences. Explore more at #NewMexicoTRUE.
Every Lobo has an adventurer in them.
The Lobo Life is every experience a Lobo can have beyond being a student. Come explore what makes the community at the University of New Mexico so special. It's a community for those who love the outdoors, live for culture, seek out the best new food around town and find a sense of adventure.
Where the classroom ends, the Land of Enchantment begins. Learn more about Lobo Life on Instagram.
Schedule an Appointment with Our Advisors
Need More Information?
Not sure who to reach out to?
We got you covered.