Student Clinical Experience 
Health care is hands-on. You develop your skills with practice, as you interact with your patients. Both in person or through tele-health. Through it all you gain the skills you need to become an exceptional nurse or nurse practitioner. Ready to serve patients in need throughout our unique state.
We Find Your Placements
We are committed to your success. That's why we have a team in the Clinical Affairs office that finds your placements and selects your preceptors. It's vital to your education that you have a valuable clinical experience. The support doesn't stop there. You will have a faculty liaison who works directly with you and your preceptor to ensure the best quality experience
We Support You
Our Clinical Affairs team is here to guide you through your clinical experience to ensure you are ready from day 1. They help ensure all your professional documentation is up to date – immunizations and drug screen. Any on-boarding, paperwork, credentialling. They have you covered. 
If you have questions reach out to the team. 
Undergraduate & Graduate Experiences
Our nursing students gain valuable in the field experiences. Undergraduate will take the skills they learned in lab and simulation and put them into practice. Graduate students will take on new advanced practice roles.  All students will be supervised by their preceptors. Learn more.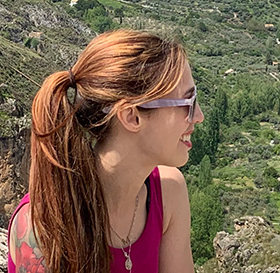 My preceptor Michelle Pino is incredible, both as a person and a nurse-midwife. She shared her knowledge and wisdom with me, of course, but perhaps more importantly, she taught me how to care for women holistically and humanistically.
—
Chelsea Martinez
, BSN 2007, MSN 2019
High Quality Preceptors
We love our preceptors and know you will too!
Who are preceptors? They are our faculty in the community. They volunteer their time to supervise you in your clinical experiences. They give us their most valuable gift – time. Without them you could not complete your education. 
Many of them are alums. They were in your shoes and depended on preceptors just like you.
Remember to thank your preceptor. A little thank you goes a long way. We have cards outside the Clinical Affairs office. Send an email to nominate them for a Preceptor Award.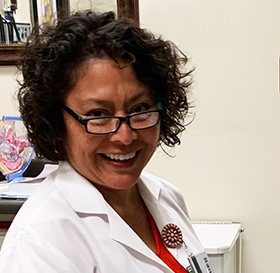 Preceptors are a valuable piece of the education process because they provide a glimpse into how it works in the real world. Especially in a rural community like ours, students can see the service we provide and challenges we face in an underserved rural community with limited resources.
—
Michelle Pino
, Preceptor & Alum BSN 1994, MSN 2001
Our Graduates
Serving as Preceptors
46%

of ACNP Preceptors are Alums

42%

FNP Preceptors are Alums

40%

of PNP Preceptors are Alums
Clinical Affairs Contact
College of Nursing
Clinical Affairs
Building Number 228
Suite 356
1 University of New Mexico