MSN Adult-Gerontology Acute Care Nurse Practitioner Curriculum
Designed to ensure your ultimate goal of becoming an AG-ACNP. Our curriculum ensures that you will be prepared – more than prepared – you will thrive.
Designed with you in mind.
With a mix of online classes and onsite simulation experiences, the AG-ACNP program is designed for you.  You will learn to work collaboratively with other health care professionals to stabilize and improve the health of their patients.  Clinical experiences help you apply what you have learned into practice.  All while gaining skills that help you be an effective nurse practitioner.
Upon completion of the curriculum you will with finish with 52 credits, 700 clinical hours and 225 lab/simulation hours total.
Academic Calendars & Register for Classes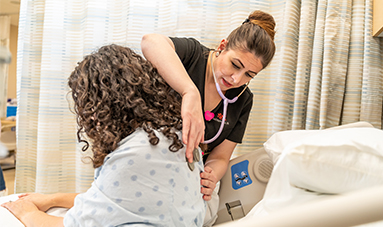 Our Clinical Experiences
From hospitals to in patience clinics and everything in between. You will have diverse clinical experiences from our highly qualified preceptors – faculty in the community. Your faculty liaison and our staff will support you along the way.
Simulating Real-World Experiences
From retinopathy trainers to otoscope cameras. Our simulation labs allow for clinical experiences in a safe, low risk environment.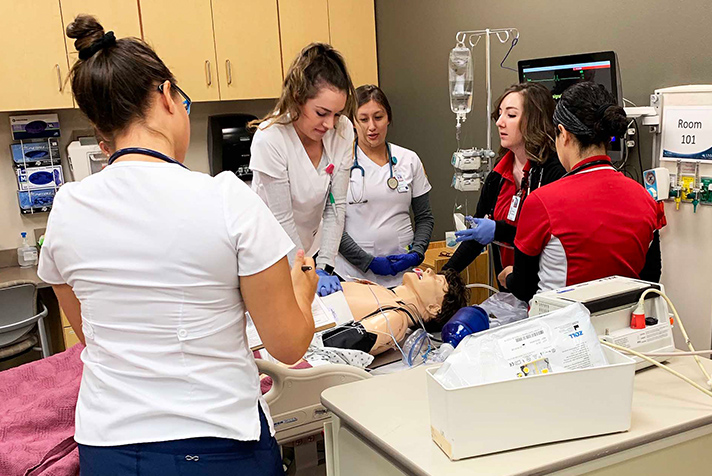 AG-ACNP Program
Learn more about our program, what to expect in your education and how we prepare for your career.
AG-ACNP Program Contact
Adult-Gerontology Acute Care Concentration Coordinator, Clinician Educator, Associate Professor
Sharon Schaaf, DNP, RN, FNP-BC, AGACNP
College of Nursing
Building 228
Room 318
1 University of New Mexico
Schedule an Appointment with Our Advisors