MSN Nursing Education Curriculum
Designed to ensure your ultimate goal of becoming a clinical and nurse educator. Our curriculum ensures that you will be prepared – more than prepared – you will thrive.
Designed with you in mind.
With classes 100% online, the Nursing Education program is designed for working nurses. 8 week courses keep you on track to progress through your program. In person, fieldwork helps you apply what you have learned into practice. All while gaining skills that help you be an effective educator.
Our Curriculum – For Spring Start
Our Curriculum – For Fall Start
Upon completion of the curriculum you with finish with 34 credits total.
Fieldwork Experience
Nurses are hands on. Learning to teach is no exception. Students have practical opportunities to apply what has been learned in student teaching preceptorships and clinical components.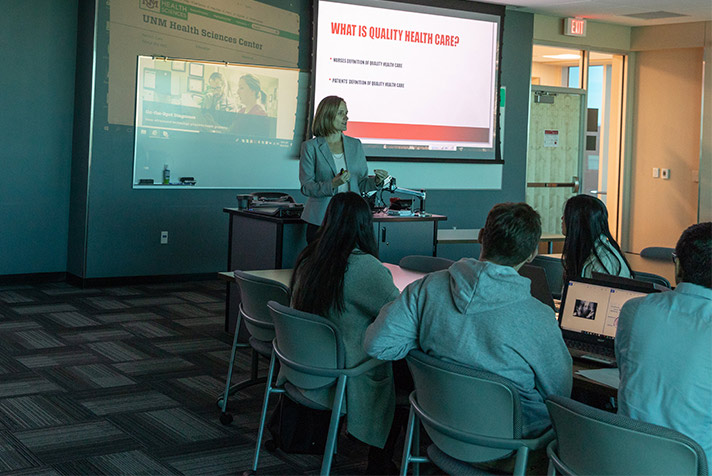 Academic Calendars & Register for Classes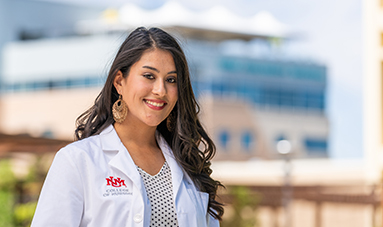 Application Deadline
Spring Entry
August 15 – November 1
Fall Entry
April 1 - June 1
Admissions considers all verified applications received by the deadline.
Nursing Education Program
Learn more about our program, what to expect in your education and how we prepare for your career.
Contact Our Team
Admissions & Academic Advisors
College of Nursing
Building Number 228
Suite 255
1 University of New Mexico
Schedule an Appointment with Our Advisors