New Student Orientation
Congratulations! Welcome to The University of New Mexico College of Nursing. Your education will be challenging and rewarding. You will be immersed in high-level learning, practice and professional development. Surrounded by a dedicated community of students, faculty and staff.
Be Prepared
Before you start classes, we need you to do a few things.
Attend orientation and complete all orientation materials. 
Understand our policies and procedures.
Review your program-specific student handbook and graduation requirements. Students are responsible for knowing the content of the most recent version of their program's handbook while they are in school.
Use your HSC email address for all College correspondence, and check it regularly throughout your time here.
BSN Student Orientation Packets
Select your program. Download your orientation pack. And complete all requirements. 
MSN Student Orientation
Watch your email for communications from the UNM College of Nursing Advisement Office. You will receive forms to fill out and information about the date for the on-campus Master of Science in Nursing orientation for your concentration. You must attend.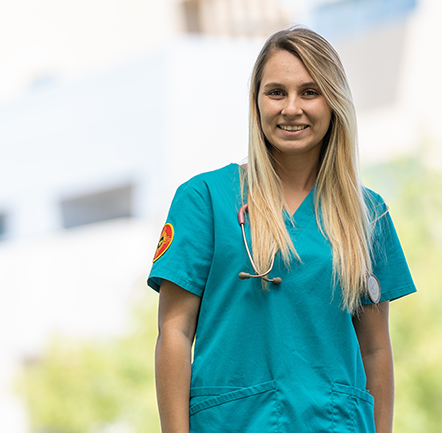 IT Information for New Students
New students, explore the New Student Orientation Information Technology Overview for valuable information that will guide you through the College of Nursing technological systems.
Changing Concentrations
To switch concentrations, submit a new online application, including:
New letter of intent
Updated resume
Names and emails of three references
Payment of a new application fee through NursingCAS
Also, send updated transcripts and provide current RN license information to your Academic Advisor.
Contact Our Team
Admissions & Academic Advisors
College of Nursing
Building Number 228
Suite 255
1 University of New Mexico
Schedule an Appointment with Our Advisors