Marlena Lewis, BSN, RN
BSN 2018
Emergency Room Registered Nurse
UNM Sandoval Regional Medical Center
Nursing is a wonderful career. Knowing that I can give my best in an emergency and whether or not I get thanked I know I made a difference.  My plan is to stay in New Mexico, to provide care in my hometown area.  Nursing students, be patient and kind with yourself, you will learn what you need to know. Self-care is just as important!
---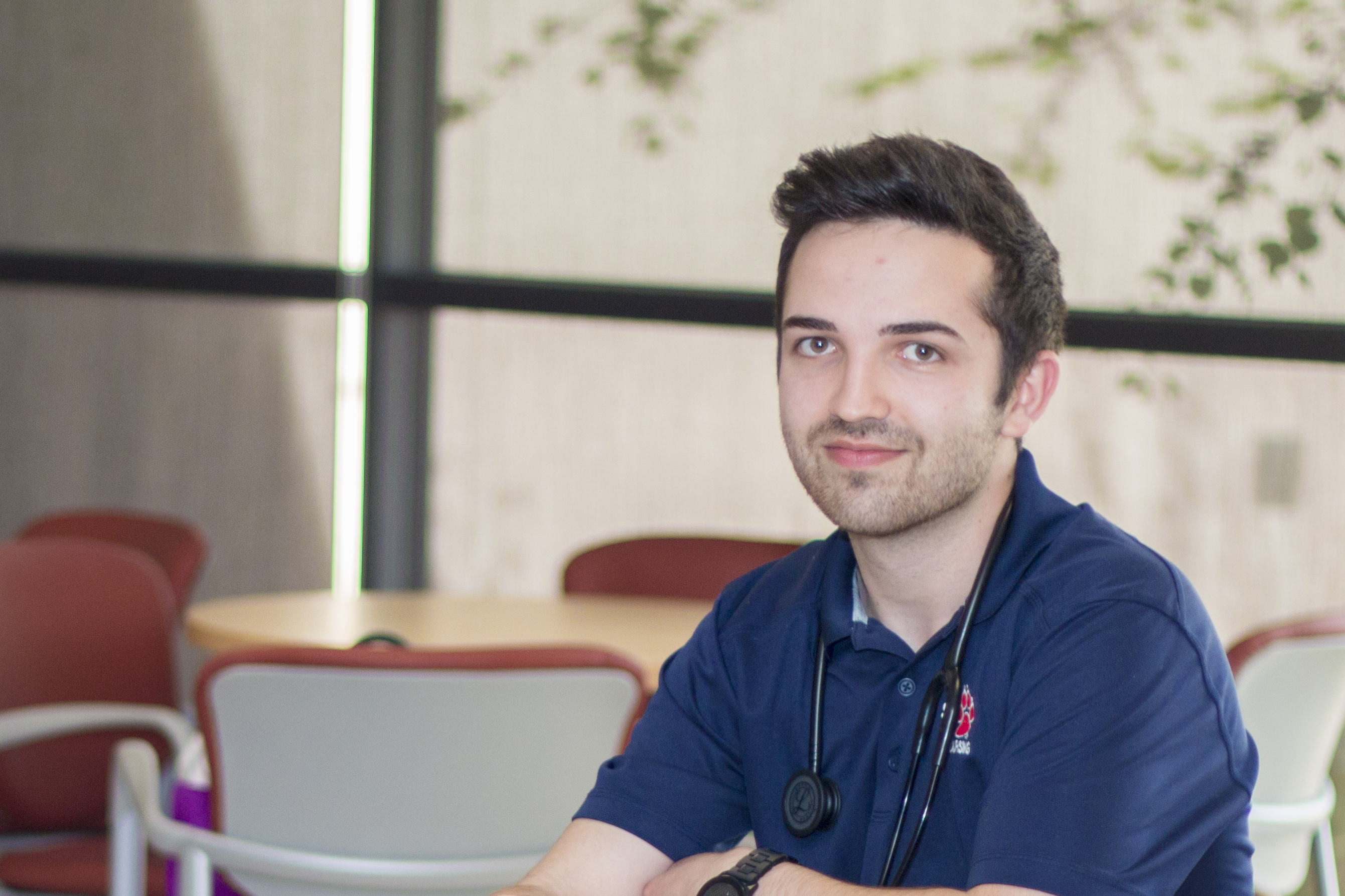 James Underhill, BSN, RN
BSN 2017
Registered Nurse at UNM Hospitals in the Medical Cardiac ICU
Nursing promotes advocacy and close attention to changing circumstances. During nursing school it was made clear to me how import the role of the nurse was, and the experience of practicing further demonstrated the care we provide directly impacts the outcomes of patients for the better. The program will push you to grow which has continued to be rewarding even to this day.
---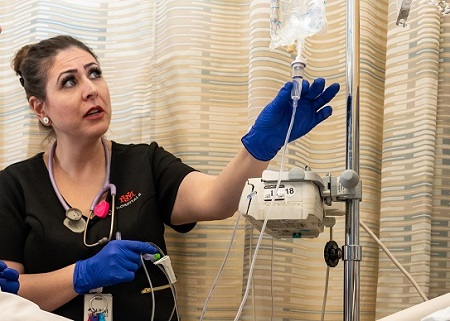 Rasha Yaghan, BSN, RN
BSN 2018
Family Nurse Practitioner Student at UNM College of Nursing
I hail from NJ and came to NM for my spouse's job. While I initially wasn't considering nursing, as I had already earned two master degrees, my path brought me here. It's one of the best decisions I've made.
---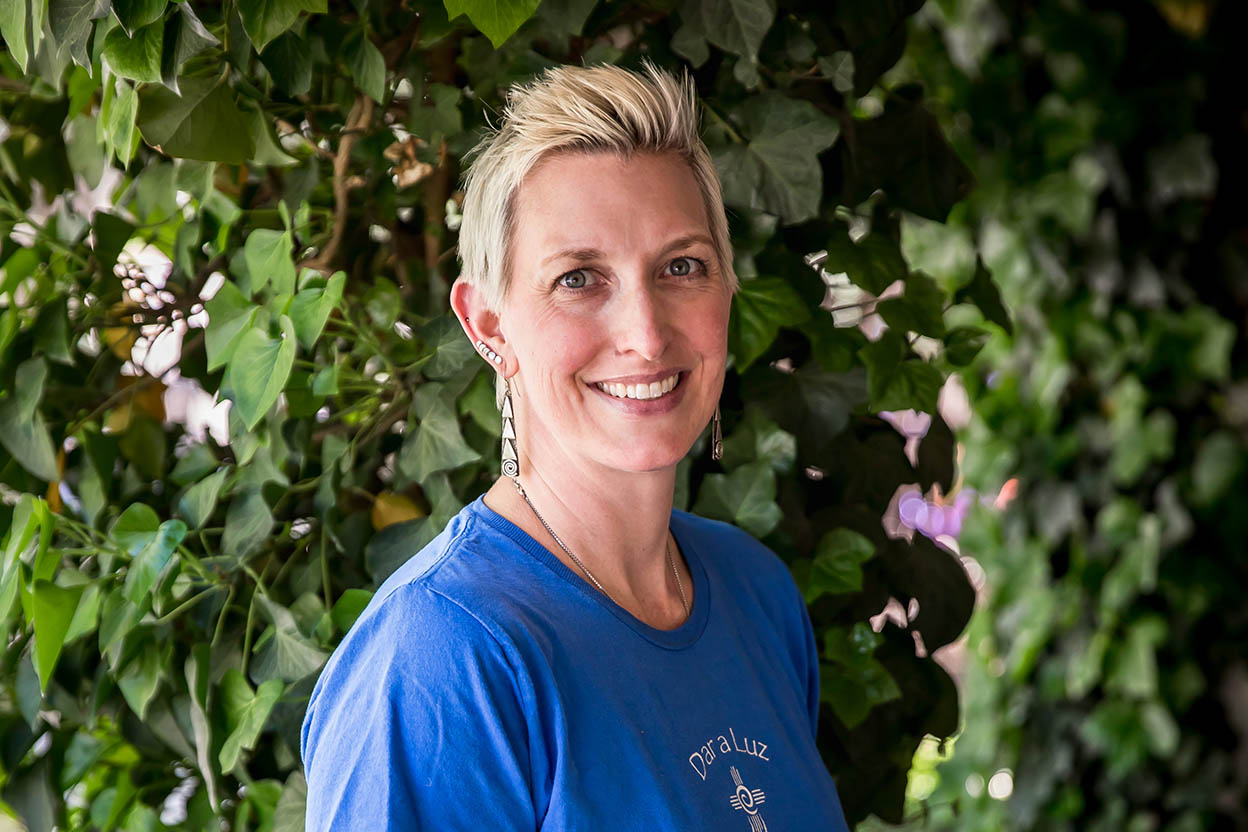 Abigail Eaves, MSN, RN, CNM
BSN 2000, MSN 2002
Founder, Executive and Clinical Director
Dar A Luz Birth & Health Center - New Mexico's only licensed, nationally-accredited, freestanding birth center
I love catching babies but what I really find most rewarding is changing a woman's life by giving her exceptional care and empowering birth that stays with her through so many life events.  If you are passionate about nursing or advanced practice nursing, follow that passion. Don't give up! Dream big! Work hard, follow through and you will reap the rewards.
---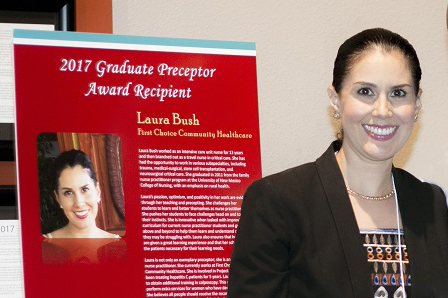 Laura Bush, MSN, RN, FNP-BC
MSN 2011
Family Nurse Practitioner at First Choice Community Health
I chose to go to UNM College of Nursing because the FNP program focuses on the needs of the rural communities and underserved populations.  These populations have some of the greatest needs for healthcare and per capita have the fewest clinicians available to them.  I find that in working with underserved communities I am making a positive impact on future vulnerable generations.
Schedule an Appointment with Our Advisors