Explore Our Simulation Lab
Real-world, hands-on nursing experience without the risk. That is what our simulation and skills labs are designed for.
Explore our simulation and skills labs. Notice how the space looks and functions like a real hospital. It was designed that way.
Every student's in-person clinical experience will be different – you cannot schedule what cases you will see. But your experience in the simulation and skills lab will ensure you are exposed to everything. So, you are prepared for anything.
Simulation Experience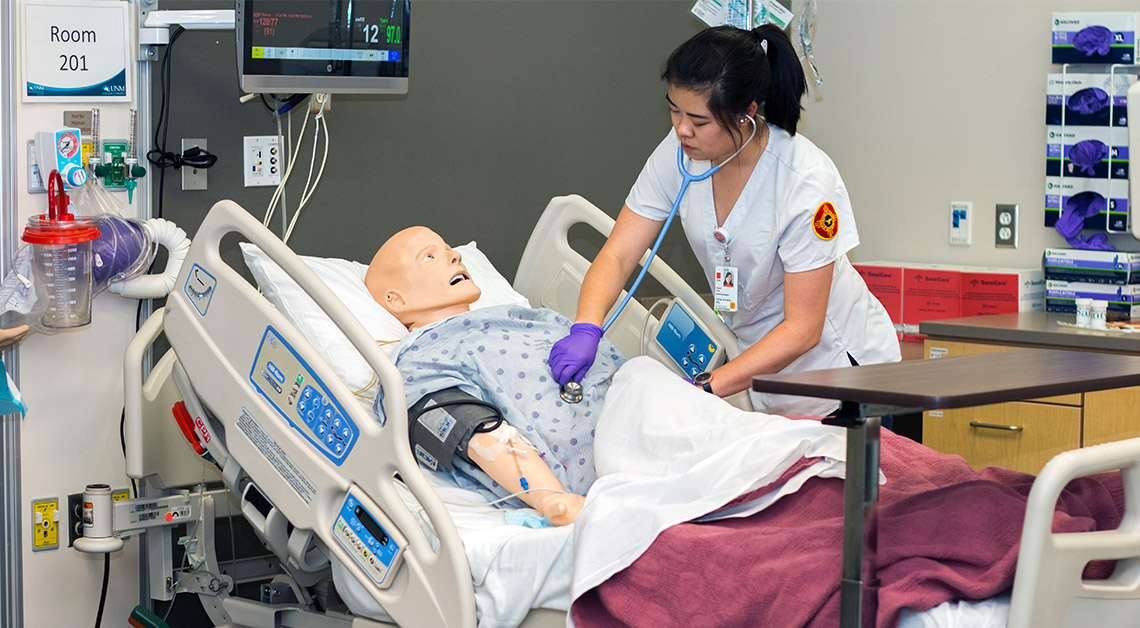 In the simulation lab your skills will be put to practice – literally. As you experience real-life scenarios with our high-fidelity manikins.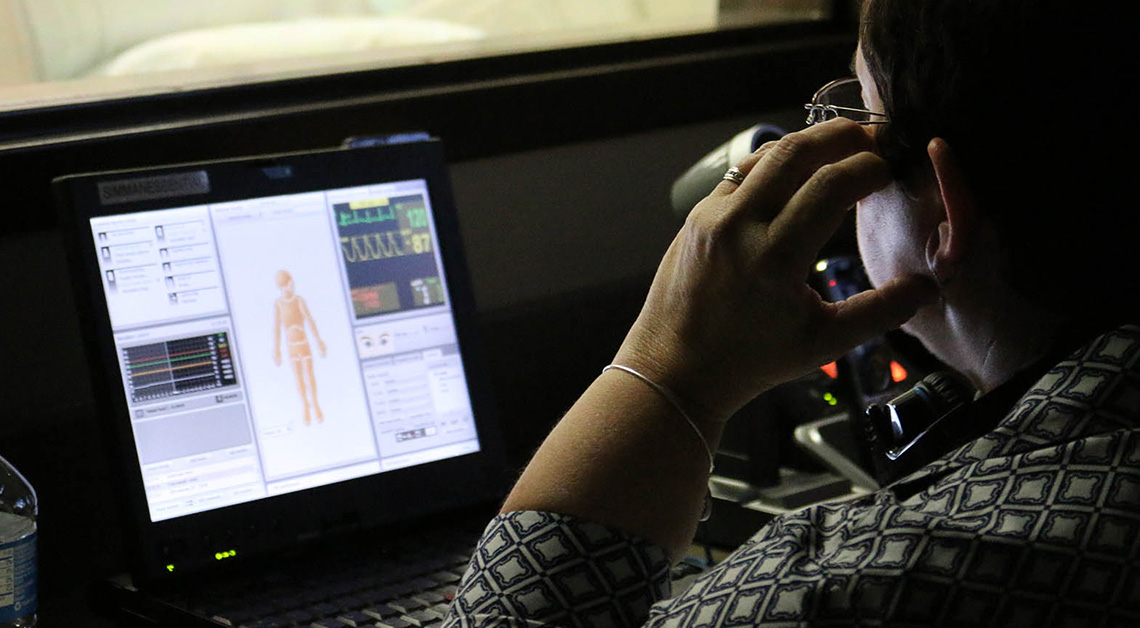 Behind the scenes in the control room your instructors operate the manikin – your patient. The patient feels like a feel person who talks, breathes, has a heart-rate and more.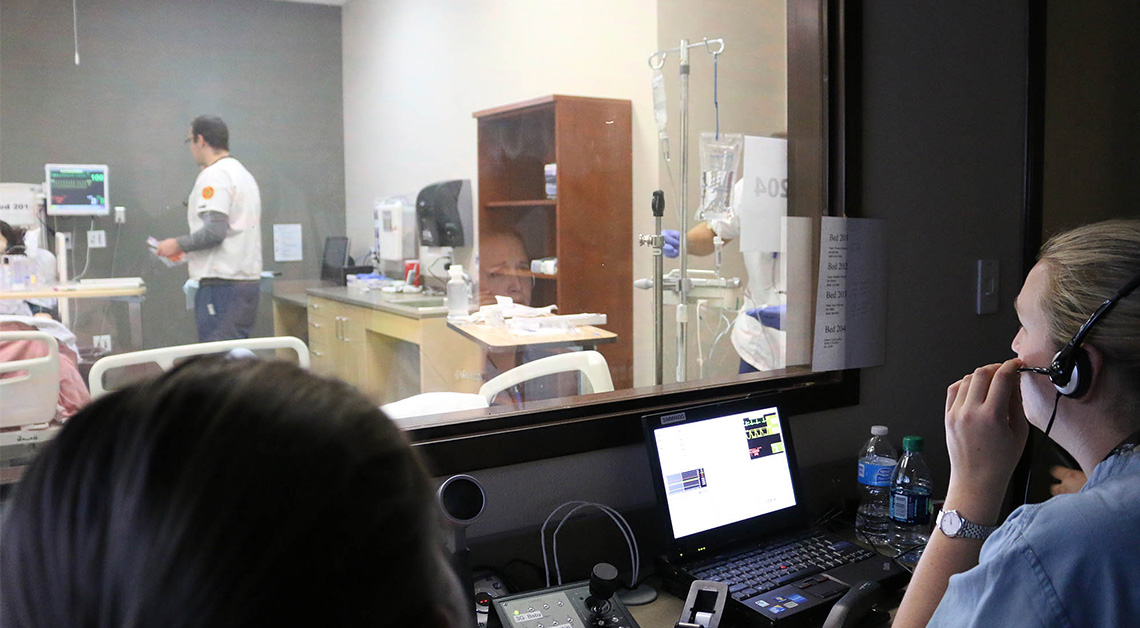 The 2-way mirror in the control room allows your instructors to customize the scenario for you. Modifying the manikins interactions with your nursing practice.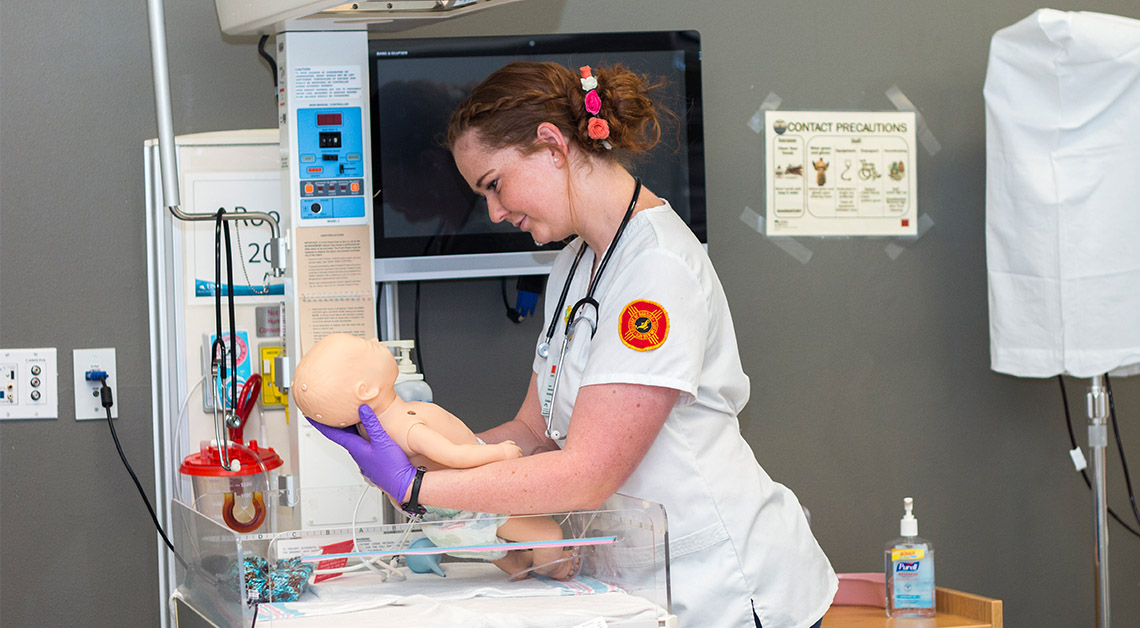 Take care of even the smallest patient. We have a diverse assortment of manikins in age, race and gender.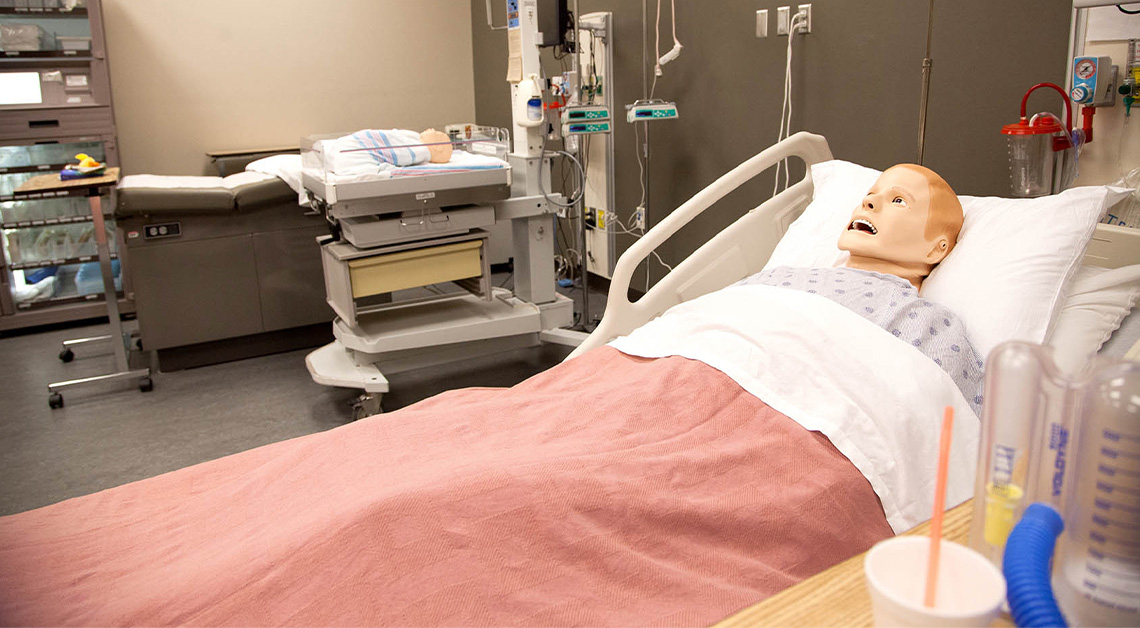 As real as a simulation scenario can get. Down to the smallest details – a cup of water waiting.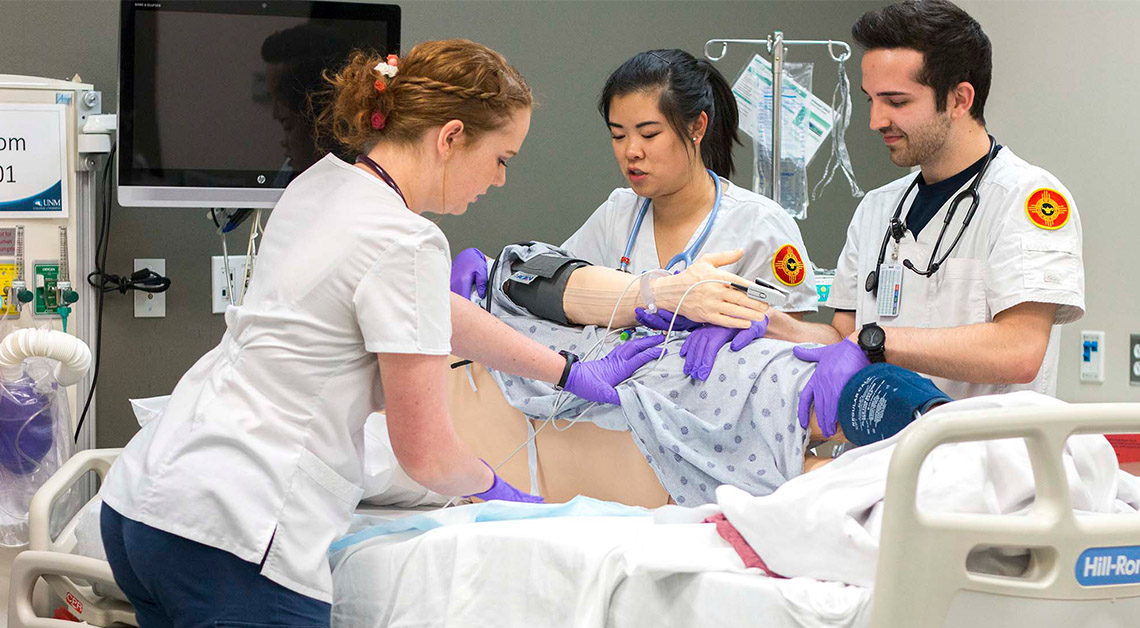 It is always a team effort to ensure the patient – manikin – receives the best care.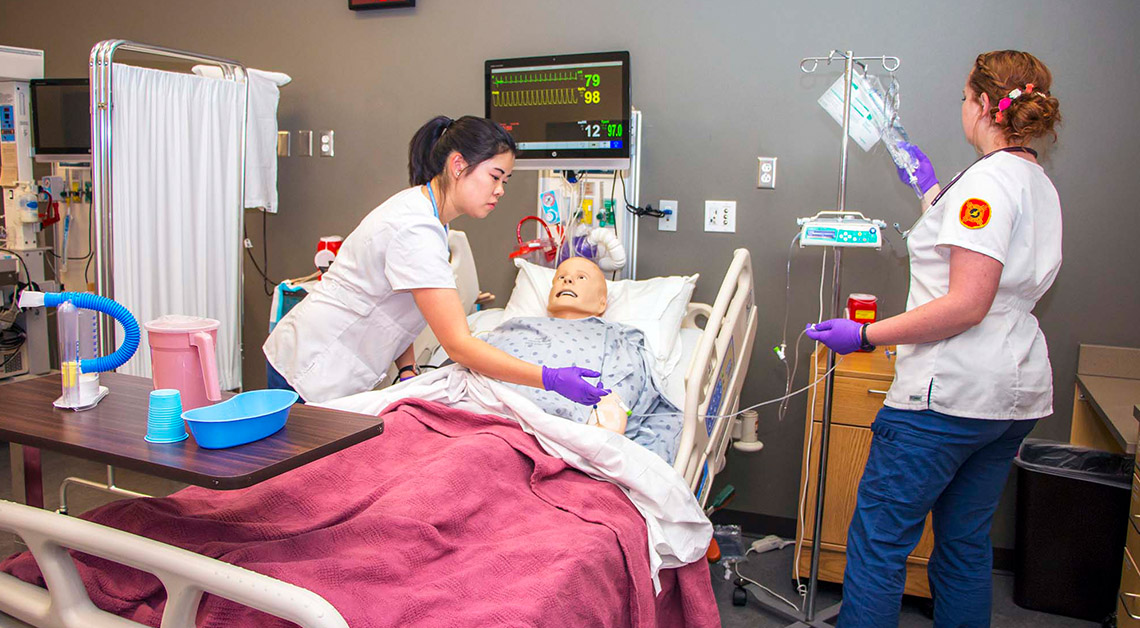 All the resources of a hospital at your full disposal – including IV and fluids.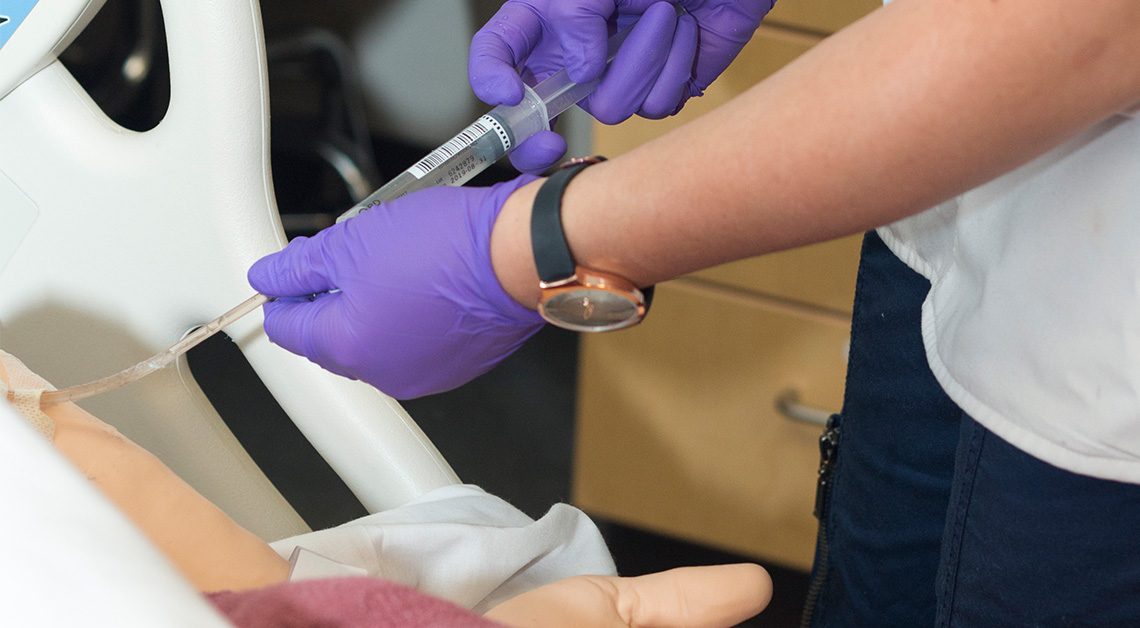 The fluids aren't real but our team alters them to look and feel authentic.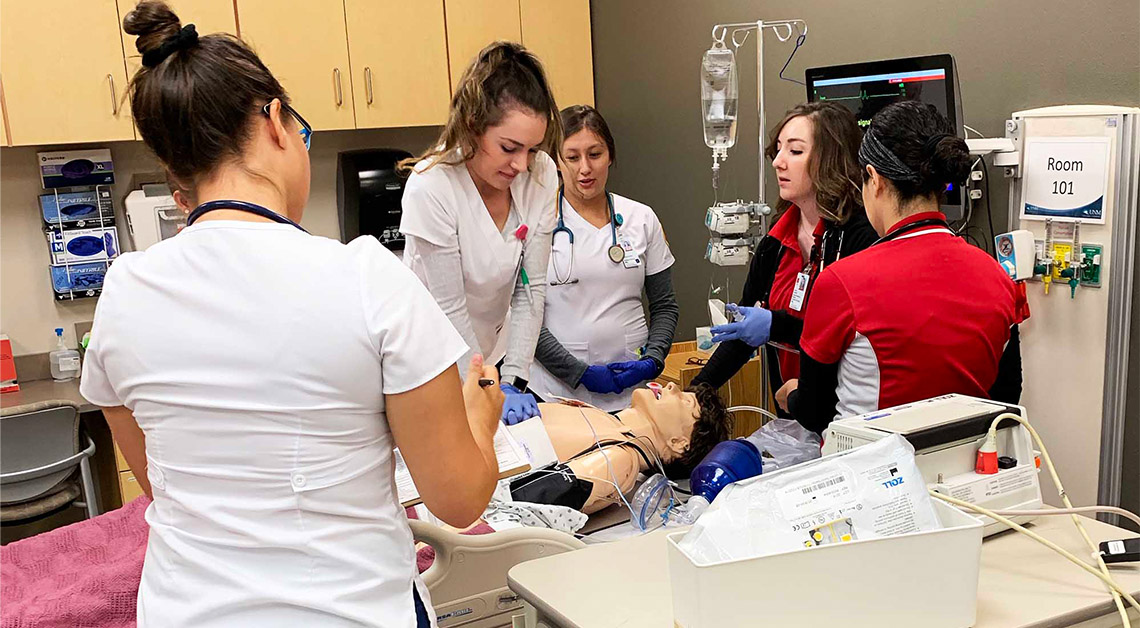 Together with a provider – our Adult-Gerontology Acute Care Nurse Practitioner student – these students are working to save the life of a patient in cardiac arrest.
Pulling out all the tools necessary to save this patient – manikin.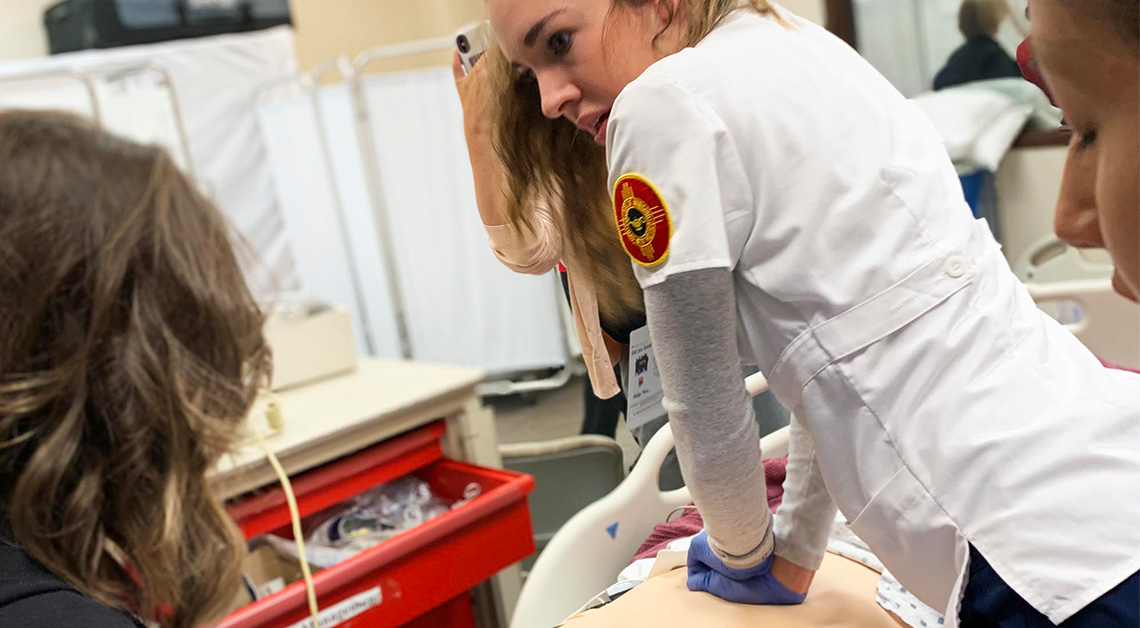 No matter the outcome of the simulation you will learn important lessons. You will be prepared to use those learnings on your next patient. A patient that will not be a simulation. But you will be prepared.
Skills Lab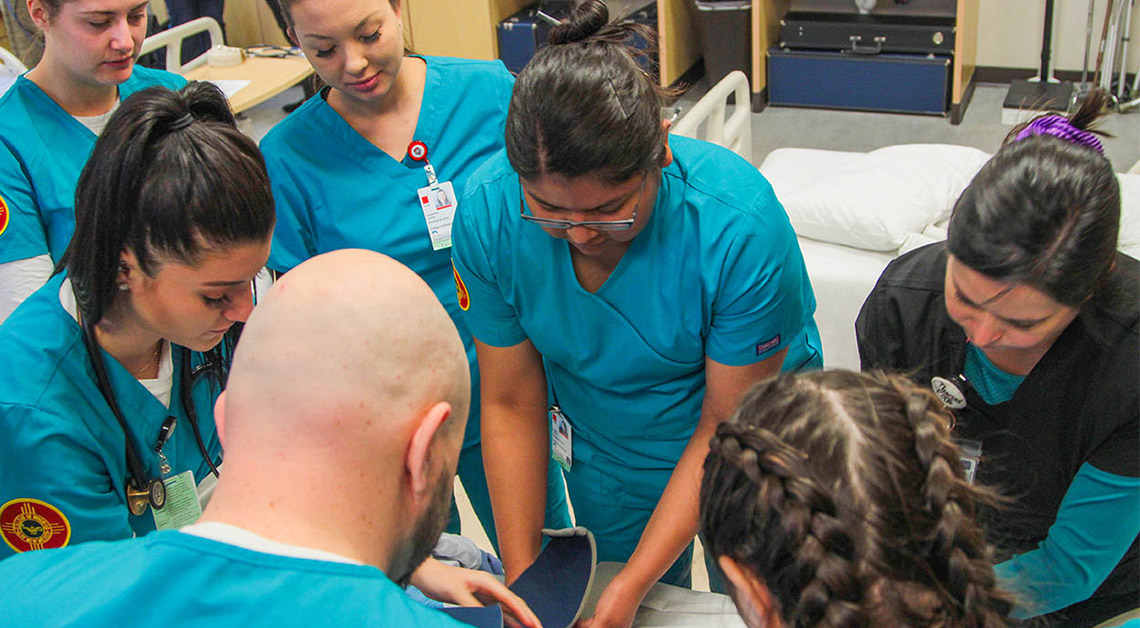 Gaining hands on experience in our skills lab.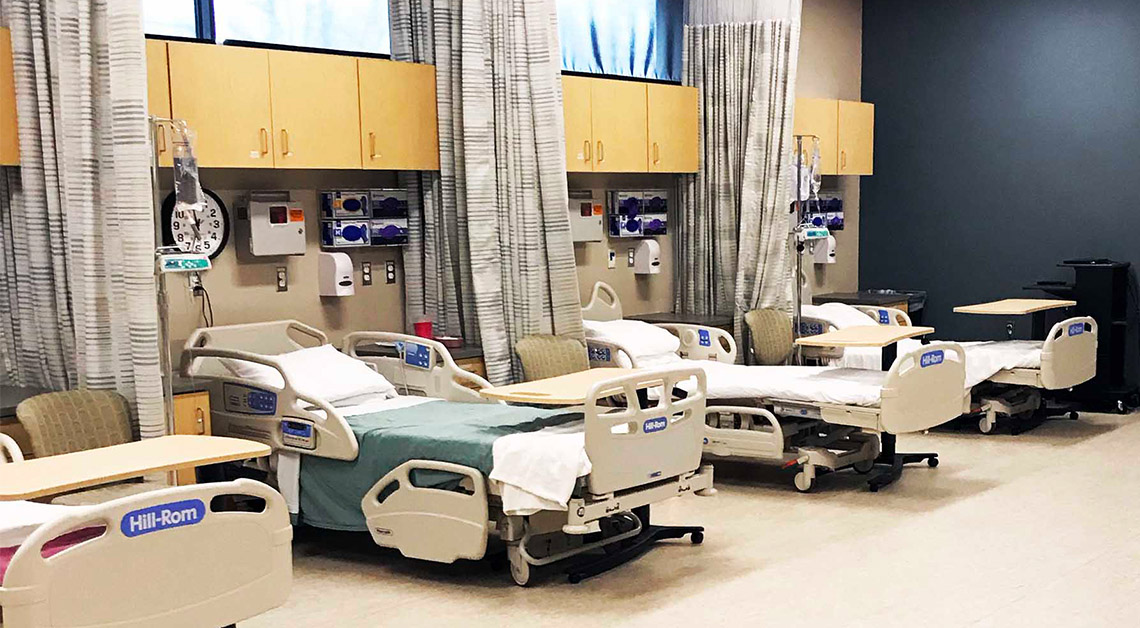 Our skills lab is designed to mimic a hospital setting with 6-8 beds in each room.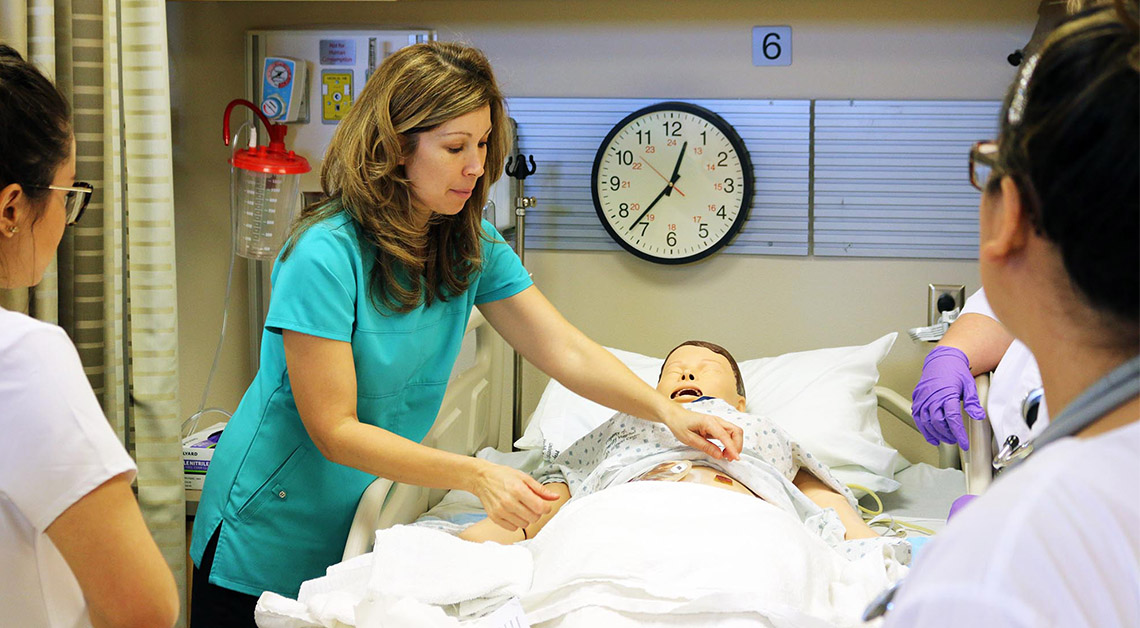 Our faculty will instruct you with the aid of our low-fidelity manikins.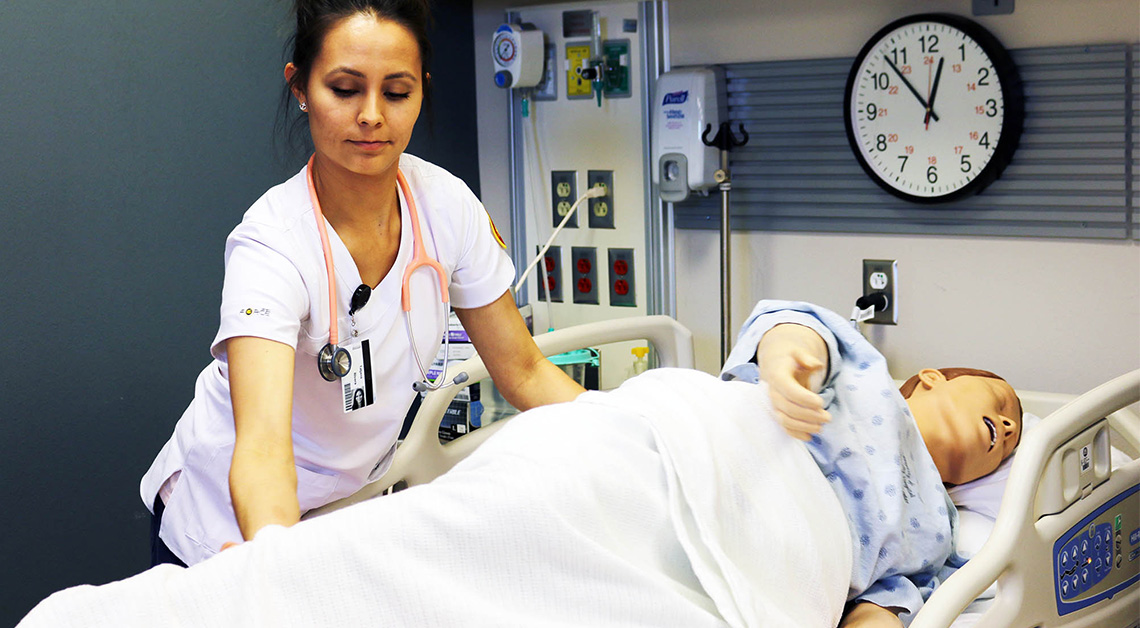 Then you will have time to practice your skills.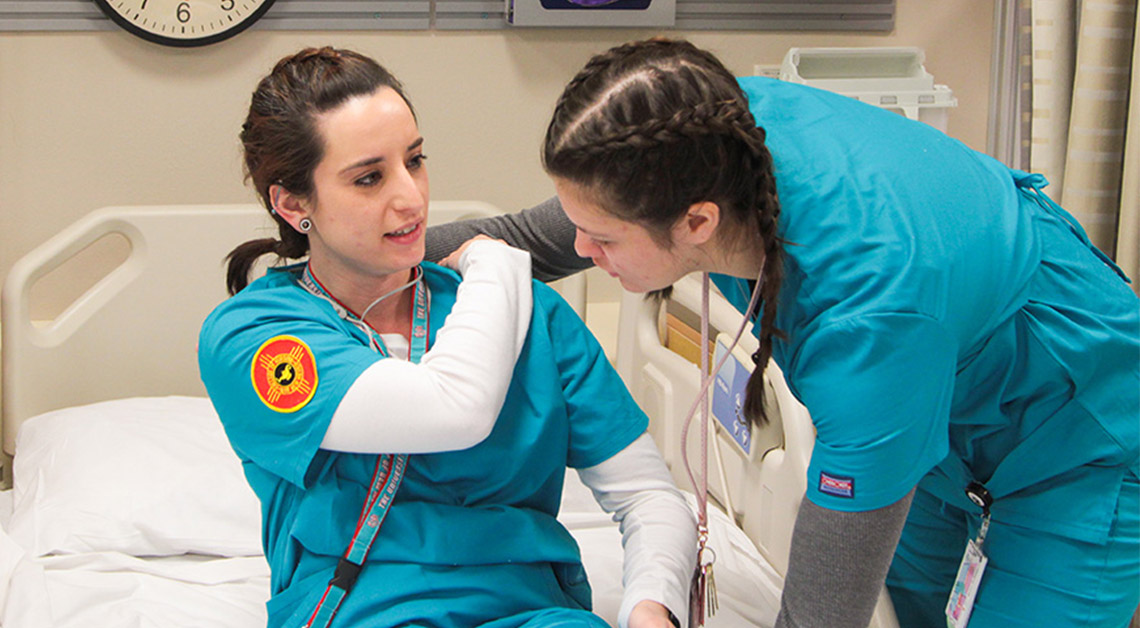 And move onto using your classmates as patients. Allowing for learning when you are both the nurse and the patient.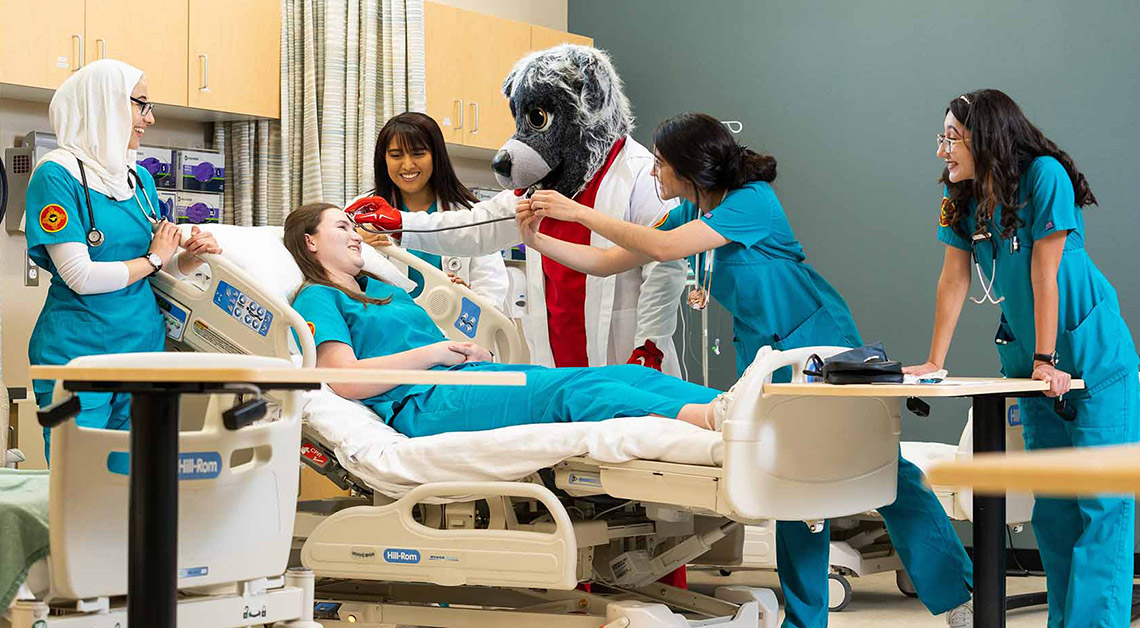 Lobo Louie stopping in for some fun and to learn a thing or two about how to become a nurse.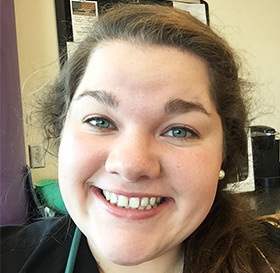 Simulation gave me the ability to put the knowledge I learned in the classroom and the skills I learned in the lab to the test.  Simulation was a way for me to really test my skills and navigate through scenarios to help improve my critical thinking skills.
—
Rebecca Fabian, RN at UNMH in Pediatric Specialty Care
, BSN 2016
Why Our Program
As the No. 1 nursing school in New Mexico, we don't just educate nurses. We change the entire field of nursing. We educate inquisitive professionals who improve patient care. Our nurses are scientists who find smarter methods of serving the people of our state.
61%

Underrepresented minorities

3,800+

New Mexico statewide shortage of nurses

No. 1

Nursing School in New Mexico - US News & World Reports

94.8%

2018 NCLEX-RN pass rate

1,100+

Students enrolled
Schedule an Appointment with Our Advisors