Facts and Figures
The University of New Mexico Health Sciences Center is thriving in an increasingly challenging biomedical research landscape, having attracted $200 million in extramural funding. Our funding success is a tribute to the inspired work of our faculty, students and staff, who continue to break new ground in so many areas and have done a terrific job of putting UNM on the map as a center of research and innovation. This achievement caps more than a decade of continual growth in extramural funding and highlights our focus on developing major new discoveries that improve the health and well-being of New Mexicans.
Highlights FY 2019
$190.2M in FY2019, a 2.6% increase over FY2018
Funding for Pediatric Clinical Trial Network $1,840,315
SubEnterprise of 3rd COBRE
Renewal of the CTR-IN $3,999,869 (total per year) / $532,317 (UNM HSC per year)
Clinical and Translational Sciences Center $22,725,000
ASCEND Grant $3,000,000
C06 Grant $4,000,000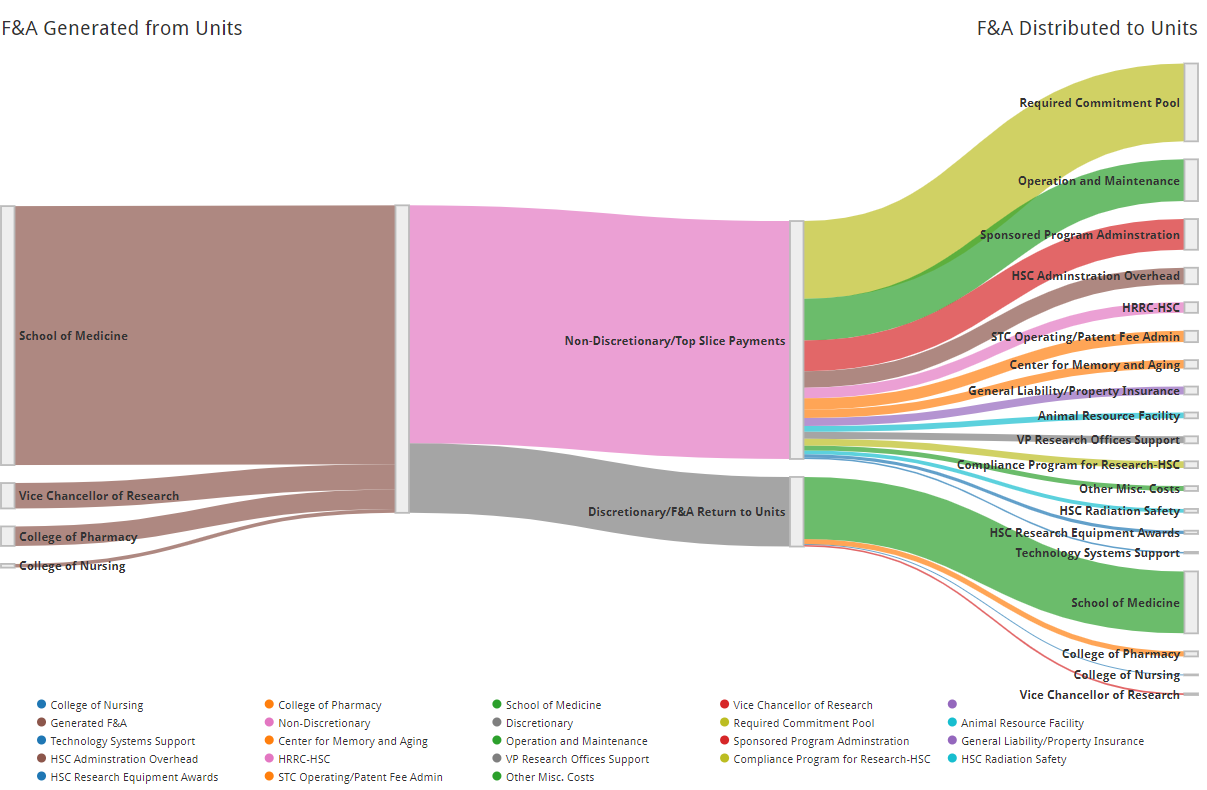 UNM Health Sciences Center Research Generated F&A Funds and Distribution Flow
Top Slice Committee
The Chancellor for the Health Science Center has established the "Top Slice" Committee with the objective to evaluate Top Slice expenditures each year and make recommendations for adjustments as needed.  In addition, the committee provides a projection for F&A revenue for the following year.
The Top Slice Committee submits the evaluation report with projections and recommendations to the Chancellor on or before February 15 each year.
Composition of the Committee:
The committee is chaired by the Vice Chancellor for Research. Committee membership is composed of the following:
Senior Associate Deans for Research (or equivalent) from each college/school
Executive Vice Dean for the School of Medicine
Dean, College of Nursing
Dean, College of Pharmacy
Dean, College of Population Health
Two Signature Program Leaders
Executive Officer for Finance and Administration, Sr. Executive Officer
Director of Finance for the School of Medicine
Chief Budget and Facilities Officer, Sr. Executive Officer
Chief Financial Services Officer, Sr. Executive Officer
Representative from the HSC Faculty Council
Program Planning Officer, HSC Office of Research
Read University Administrative Policy on recovery of facilities and administrative costs
Read Facility and Administrative (F&A) Rates for IHS/ VA Purchase Orders, and State/Local Agreements with HSC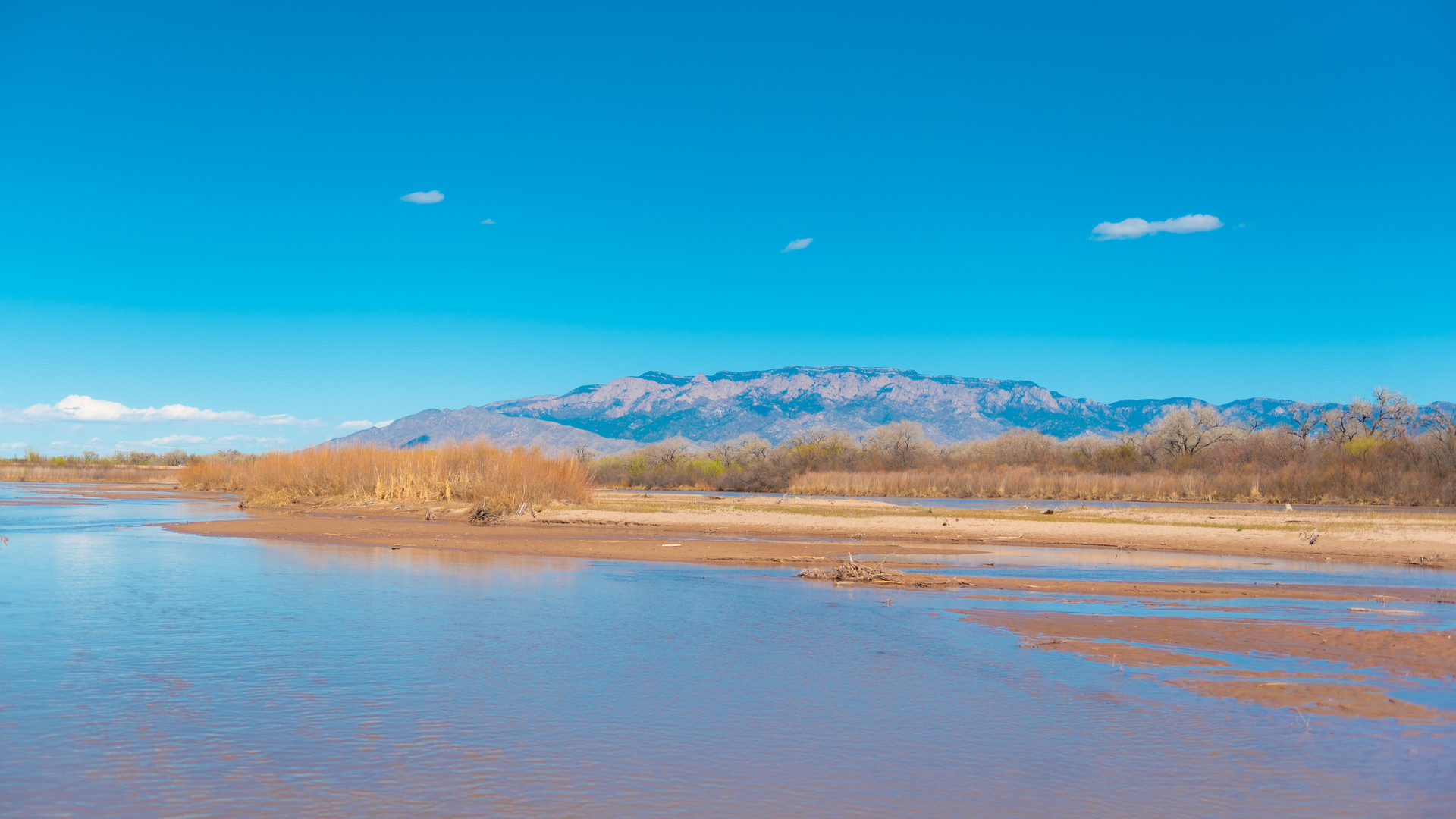 Papers and Publications
Collection of papers and publications from our community of researchers and scholars.
Read more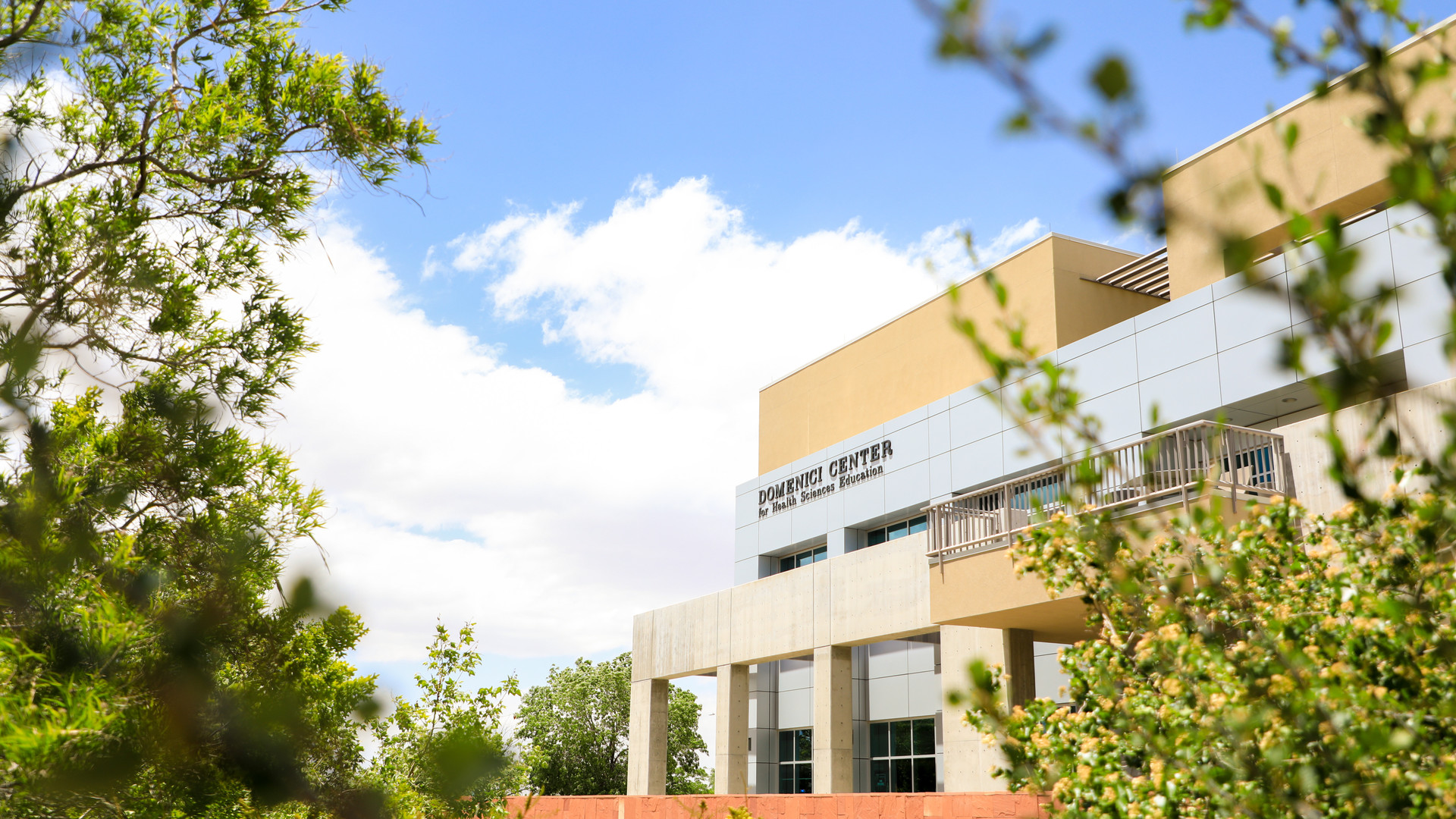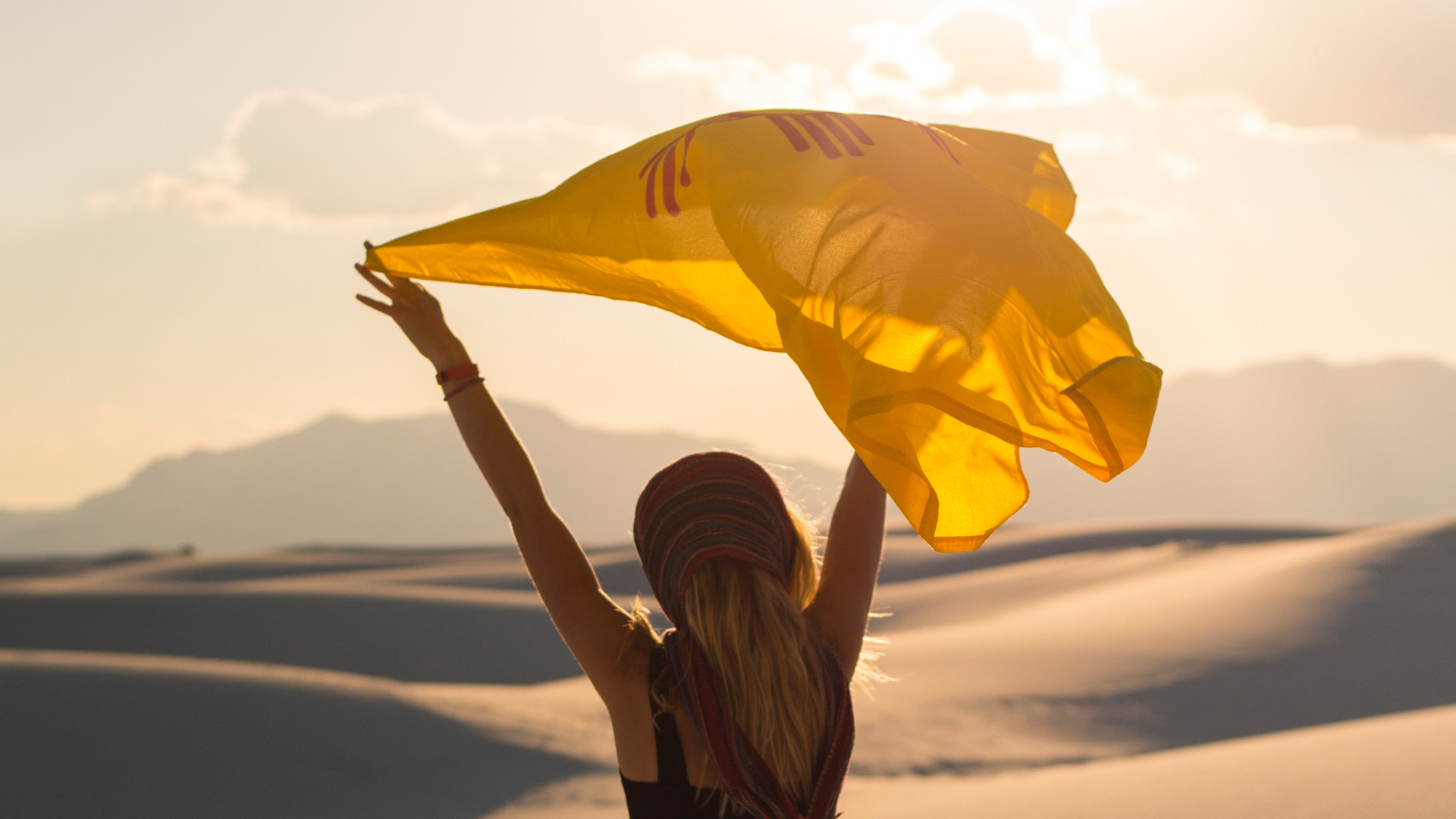 2020 Legislative Priorities
UNM releases 2020 Legislative Priorities.
Read more