Pain Medicine Fellowship
Apply for the Fellowship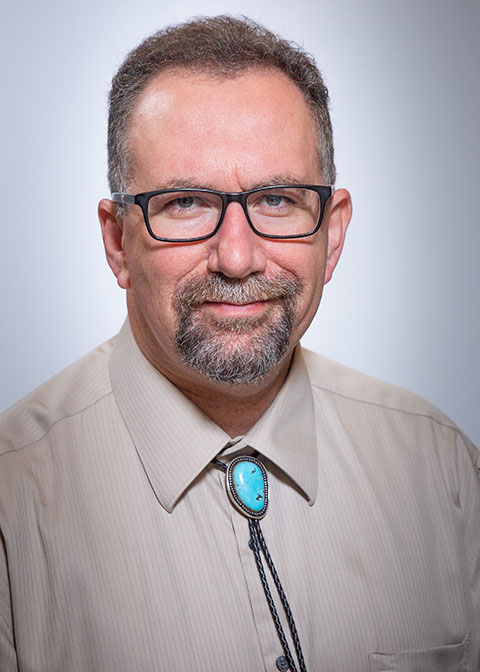 Program Director
Eugene Koshkin, MD
For more information, send an email to HSC-PainMedicine@salud.unm.edu.
The University of New Mexico Pain Medicine Fellowship is a 12-month program in interventional pain medicine in the Department of Anesthesiology and Critical Care Medicine.
The goals of the fellowship are to:
Offer contemporary interdisciplinary training in all aspects of pain medicine, including interventional, medical and multimodal approaches leading to board certification.
Offer ample opportunity to master advanced interventional modalities through:

Intensive training in evaluation and treatment of pain
Instruction in the technique of somatic and sympathetic blocks
Intra-spinal catheters and pumps
Neurolytic blocks
Spinal cord and peripheral stimulation trial and implantation
Vertebral stabilization (kyphoplasty), etc.

Provide fellows with an opportunity to conduct scholarly projects in pain medicine.
Help fellows develop and enhance their skills as practicing physicians.
Facilitate the transition to independent practice.
Fostering Strong Relationships
Our patients sometimes have a variety of complex medical and social challenges, and fellows develop and maintain their own Continuity Clinic patients under faculty supervision. This fosters strong and therapeutic patient-doctor relationships.
Fellows perform a wide variety of interventional treatments at our center, which has two fluoroscopy suites with dedicated staff. It's also furnished with C-arms, ultrasound, radiofrequency ablation and monitoring equipment that meets ASA (American Society of Anesthesiologists) standards. We also have operating room block time and admitting privileges at UNM Hospital, the only Level I Trauma Center in the state.
How to Apply
To apply, submit the following documents (in electronic format only) via ERAS.
Your application in ERAS must have the following minimum documentation:
Curriculum vitae
Personal statement
Report of United States Medical Licensing Examination (USMLE) scores and in-training scores
Educational Commission for Foreign Medical Graduates (ECFMG) certificate (if applicable)
Three letters of recommendation
The UNM Pain Consultation and Treatment Center is one of the teaching venues for the Pain Medicine Fellowship program.