School of Medicine Education: Serving New Mexico Communities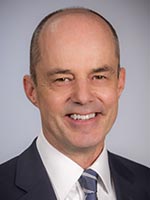 On behalf of our faculty and staff, welcome to the School of Medicine Office of Education. The Office of Education was created in the School of Medicine in 2012. The office brings together and represents the many diverse educational programs in the School of Medicine that cover the continuum of education from beginning learners in a discipline all the way through practicing providers, and provides a central administrative structure for leadership, advocacy, and support for educational programs.
The primary goals and mission of the Office of Education are to serve the learners of the School of Medicine and the faculty and staff whose hard work creates and delivers the educational programs. In a broader sense we also serve the larger School of Medicine, Health Sciences Center and University of New Mexico communities as well as the state of New Mexico in training upcoming generations of providers and leaders in health care. We strive for "Excellence in Education" and look forward to working collaboratively with others who share that goal.
Craig Timm, MD
Senior Associate Dean for Education