Family and Community Medicine Fellowships
Become immersed in one of our diverse and collaborative educational experiences.  The UNM Department of Family and Community Medicine offers incredible clinical opportunities as well as comprehensive benefits for Fellows.
Advanced Training and Fellowship Programs  
Blend your passion and residency experience to become an expert in your field. Complete a post-residency training with a fellowship in the Department of Family and Community Medicine. We offer four subspecialties, with each offered on a competitive basis.
Addiction Medicine
The addiction medicine fellowship was created in 2019 to address the need for clinicians in this field. Fellows serve patients ranging in age from newborns to geriatric patients, while learning to blend compassion with professionalism.
Geriatrics
The one-year clinical fellowship in geriatric medicine is offered through the Division of Geriatrics in the Department of Internal Medicine. Fellows will complete rotations in hospice, primary care and geriatric subspecialties.
Maternal Child Health (MCH)
This two-year maternal and child health fellowship was initiated in 2003 to train leaders in family medicine for rural or academic practice settings. The fellowship is offered in collaboration with UNM OB/GYN and Pediatrics Departments and includes advanced clinical training in maternity and newborn care.
Sports Medicine
The sports medicine fellowship is limited to two fellows per year, selected on a competitive basis. This fellowship is open to physicians who are currently enrolled in or have successfully completed an ACGME-accredited residency in family medicine.
Contact
Department of Family and Community Medicine
MSC 09 5040
1 University of New Mexico

Albuquerque, NM 87131
Phone 505.925.4488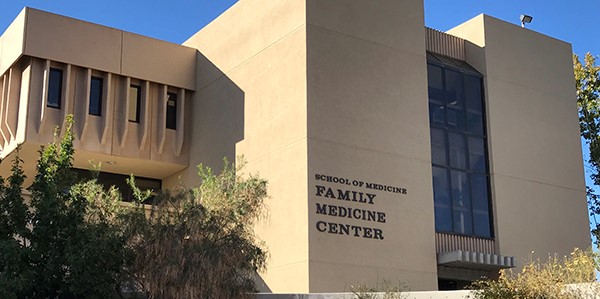 Are you a patient looking for care?